A gift from the heart is something to treasure. It is a symbol of admiration and love. Not necessarily romantic love, but the love between friends or between a parent and a child. As the holidays inch closer, consider how to show those who you love how much you care for them by giving a gift from the heart.
Get Into Their Mind
Part of what makes a gift special is the care that went into making or finding it. To touch someone's heart requires care. When it comes to selecting gifts, pay attention to the things that other people love. Maybe that is a favorite color. Maybe that is a hobby. People love to collect things. Get into their heads and find out what their passions are.
Family Photo Tree
Moms are typically sentimental. So something that involves their children is always a hit. If your mom is a grandma, then one option might include a photo family tree. Ask your siblings to submit a photo of themselves as babies, children, and adults. Then add photos of grandchildren to that collection. Each sibling gets his or her branch or chapter. Add the grandchildren to their parents' chapter. At the beginning of the book, leave a space for your mom to add in pictures of her and your dad. At the end of the book, leave space for new grandchildren and great-grandchildren.
Bind the photographs in a nice format. You can even have the book printed as a single run too. There are several companies that provide this service.
Greeting Cards for the Holidays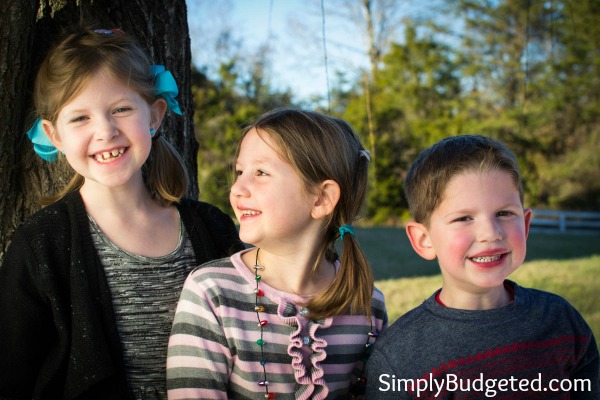 Another excellent idea is to make greeting cards. Have the grandkids create Christmas cards that grandma can use for the holidays. Craft stores have double-sided foam that works well for sticking cutouts on cardstock. If you just use drawings, scan and print them on card stock. If you use an online printer, you can also order envelopes that match. This is an excellent idea that works well for all holidays.
Flowers and Moms
Thanksgiving is almost upon us. If you are heading home for the holidays, bring mom a bouquet of flowers. Include a handmade card from you and the grandchildren. Inside write a letter of thanks for all the work that she does to make each holiday a special occasion. Include a DIY potpourri kit so that she can take the petals and make a satchel that she can keep. Maybe include a small bottle of rose or lavender oil.
If you are going to miss the holidays with your mom, you can send flowers. Follow it up with a handmade card that expresses how much you will miss her during the holiday season. This is also a good gift for siblings. If a sibling is not going to make it home for the holidays, send them flowers. It is difficult to miss the family holiday celebration. Flowers are an excellent way to show your support and love. Look for coupons for flower deals. Many florists have coupons.
Parents Who Give but Never Take
Do your parents work hard to give their children or grandchildren a great life but never spend money on themselves? The best way to say "thank you" to them for all of their hard work and thoughtful, loving gifts is to surprise them with something special. Maybe a cruise. Have they talked about going somewhere all of their lives but have never gone? Send them.
Do they have family members who they have not seen for a while? Surprise them by inviting and arranging a get together. Maybe throw them a surprise party at a nice restaurant. These kinds of ideas let them enjoy the holiday without having to work. A good tip is to do the dinner surprise the day before a holiday. That way your mom will still get to cook dinner. For some moms, cooking dinner is a tradition that they may not want to miss.
There are a lot of helpful and caring gifts from the heart that can also surprise a loved one. The real trick is to get into their heads and find out what it is that they love.