I participated in an Influencer Activation on behalf of Influence Central for OshKosh B'gosh. I received an OshKosh B'gosh gift card to purchase product and to thank me for my participation. All thoughts and opinions are my own.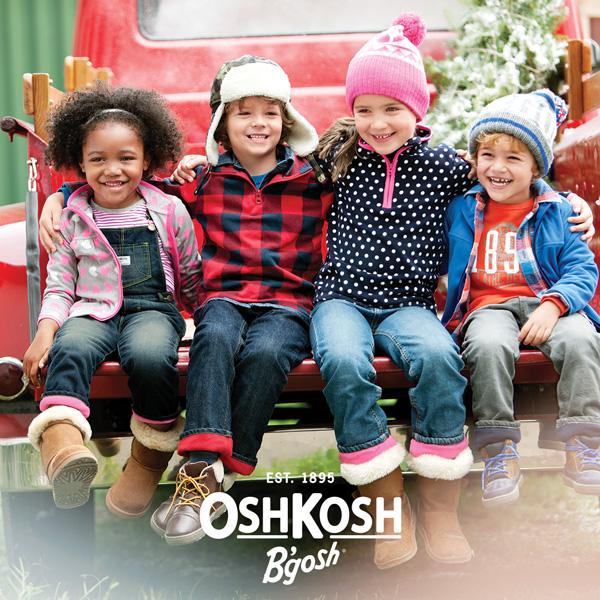 Did you grow up wearing OshKosh B'gosh? Who can forget those adorable overalls? Well, they still make them! In fact, my nephew turned 1 yesterday and he was tearing through the place in his OshKosh overalls!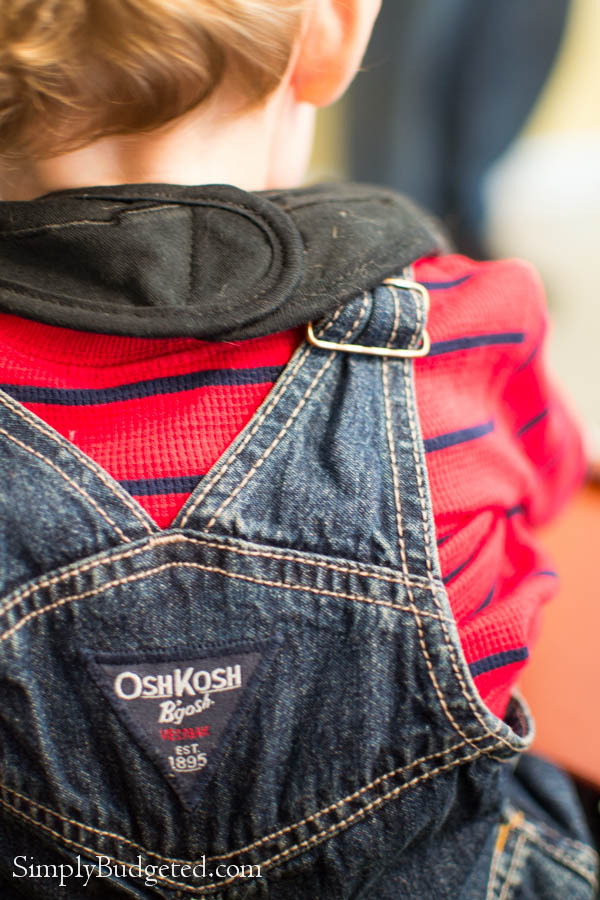 Our kids are a little older now and I never realized how hard it would be to find clothes for them, particularly for an 8 year old! Clothes are either too "babyish" to be seen in or way to mature for dad to let them out of the house in. Can you believe some of the outfits that are out there for young kids these days?? We were so happy to discover that OshKosh sells clothes that fit our kids' age groups both in size and in style. They have durable, affordable shirts that are "cool" enough for my girls to wear to school, but appropriate enough for me to approve of! And just wait until you see some of the boys' shirts. They are hilarious!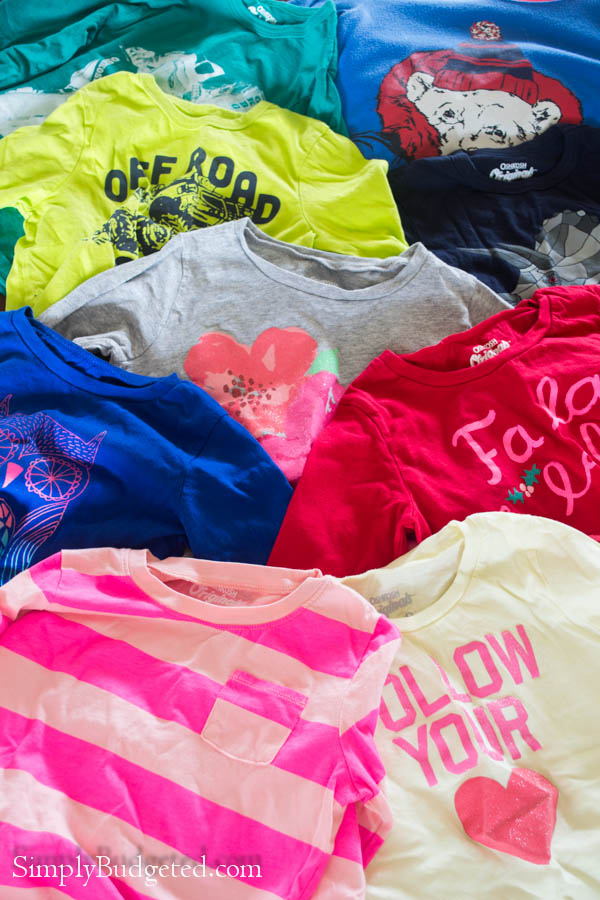 Even better is the fact that OshKosh has so many long-sleeved T-shirt options. With it being a little cooler out, our kids need some shirts to cover their arms, but don't necessarily need to wear a sweater indoors. Those T's were the perfect thing for them to wear while decorating our tree this year!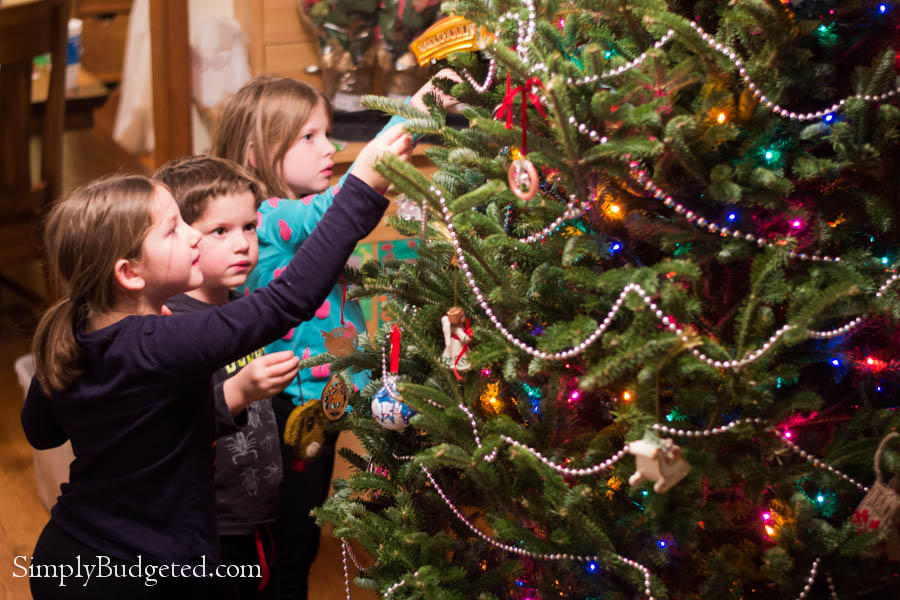 Now that our tree is up and our kids are dressed for those chilly winter days, it's time for us to start thinking about what we are going to do to give back this holiday season. Since the clothes from OshKosh make both kids and parents happy, they want us to #GIVEHAPPY as well. We spend our entire year giving back to our church and community through the food bank, working with homeless men, and helping those individuals that we know are struggling, but who don't meet the criteria for help from the state. We think it's important to show our kids that joy doesn't come from getting, but from giving. This lesson in particularly important during the holidays. That's why, instead of rushing the crowds for Black Friday, we stayed at home and cleared out bags of toys, clothes, and other items that we no longer use so that we could donate the items to a good cause. The kids were all eager to #GIVEHAPPY!
Are you looking for a OshKosh B'gosh store so that you and your kids can get in on the #GIVEHAPPY movement? Check the store locator and head there soon. If, like us, you don't live near an OshKosh B'gosh store, don't fret! While there may not be an OshKosh on every corner,you can shop the website for the same great deals and fashions just like we did! They offer sizes 0-12, so kids of all ages can find the clothes they love (and that you can appove)! Since they ship right to your doorstep, you might order online even if you live close to a store!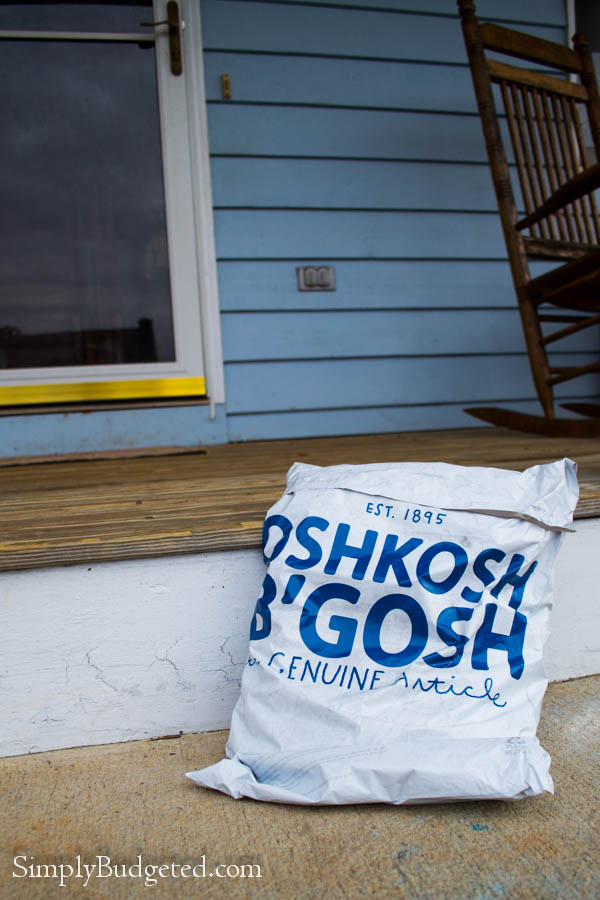 And just to sweeten the deal, we are excited to share this coupon with you as you work on your holiday and winter shopping!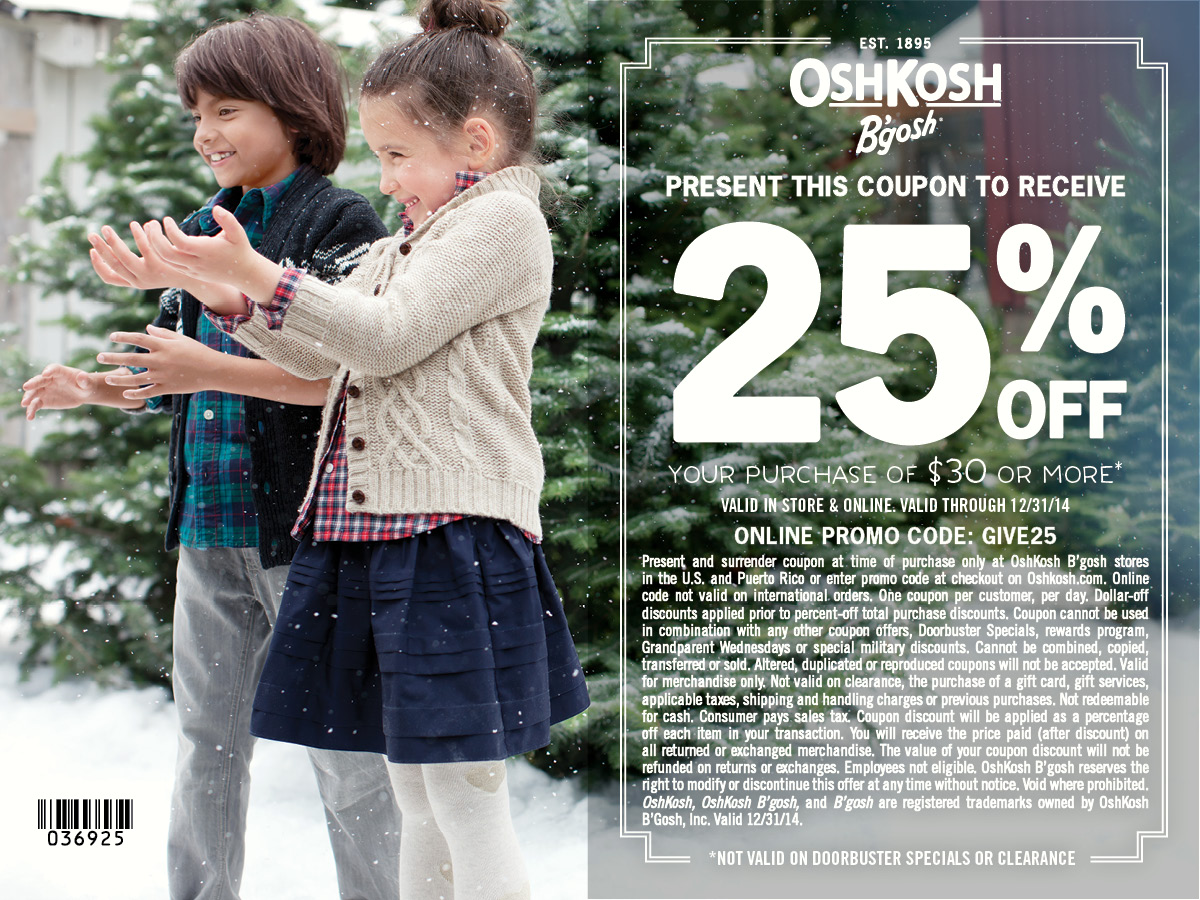 Did you wear OshKosh growing up? What is on the top of the fashion list for your kids this winter season? How will you encourage your kids to #GIVEHAPPY? Leave us a comment and let us know!