Thanks to Tuttorosso for making this post possible.
A big part of cooking at home is making sure to have the right ingredients. You want to make sure that you get consistent quality products that you can use to make just about anything. It also helps if those items go on sale on a regular basis and last in the pantry. That's one of the reasons that we stock our cabinets with Tuttorosso tomatoes.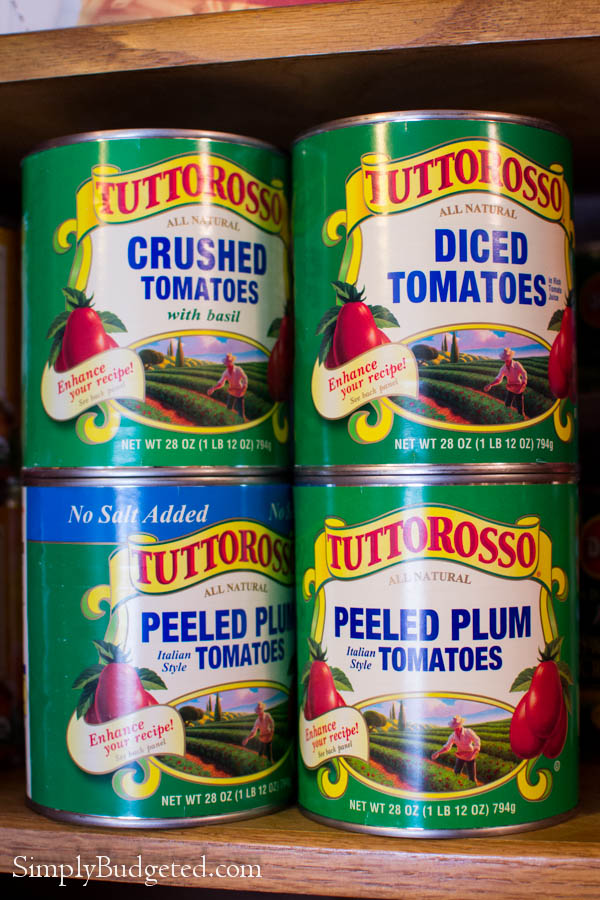 We use Tuttorosso tomatoes to make sauces, to add to soups, and to create some incredible rice dishes! Head to the Tuttorosso website for tons of recipes!
Did you know that Tuttorosso tomatoes are grown right here in the US? They are grown in Michigan, Indiana, and Ohio by Red Gold, a third generation family-owned and family-operated company. With the care that they take in growing and canning those tomatoes, I'm pretty much assured of good quality.
In keeping with that high quality, Tuttorosso is teaming up with Inspiralized to help find inspiration in beautiful spring ingredients and to "Inspiralize the Spring." The Spiralizer makes pasta-like ribbons out of common vegetables like zucchini and carrots. What a great way to get the feel of pasta without all of those pesky carbs!!
From now through April 15, Tuttorosso is hosting a Facebook promotion with a chance to win weekly prizes and a great grand prize. You can have a chance to win your very own Spiralizer, the Inspiralized cookbook, an apron, a picnic basket, and some kitchen gadgets. Check out the details on Facebook.
As a loyal Simply Budgeted reader, you have your very own chance to win right here, right now. Enter below for your chance to win an Inspiralized cookbook and coupons for Tuttorosso products.
What would you create with your Tuttorosso tomatoes and brand new Spiralizer? Leave a comment telling us how you love to use Tuttorosso tomatoes and you could win!
Details: This drawing will end April 15, 2014 at 11:59 ET. The winner will have 48 hours to reply with their address. You must include your email address in the comment form so you can be contacted if you are a winner! You must complete the Mandatory Entry. This giveaway is open to US residents only.  The prize sponsor is responsible for the prize fulfillment. Please allow 6 – 8 weeks for prize fulfillment. The owner of Simply Budgeted is not responsible for prize fulfillment.