We are excited to work with Logo Loops to review their headbands. We received products in exchange for this review.
Our girls love to have stuff in their hair … sometimes. Well Sophie always has something in her hair but Grace will often opt for nothing. When she saw all of the options on the Logo Loops website, though, she just fell in love!
Details …
Logo loops are sold everywhere. To find a store in your state, visit the website at www.logo-loops.com to find a vast retail listing or shop online. Logo loops online store has lots of looks from season themes to initials, spiritual, sports, sorority and holidays. The themes and slogans are embroidered for long-lasting wear—no iron-on decals! Plus they are a great price of  $13.99!
Headbands are great for all girls, moms, and everyone in between! They maintain "memory" and are non-slip. Logo loops can be seen on sports fields, in school classrooms, on stage, in sororities and on cheer squads. They're not just a fashion statement, but compliment any outfit or uniform while keeping hair away from face and eyes. 1½" or 2¼" styles.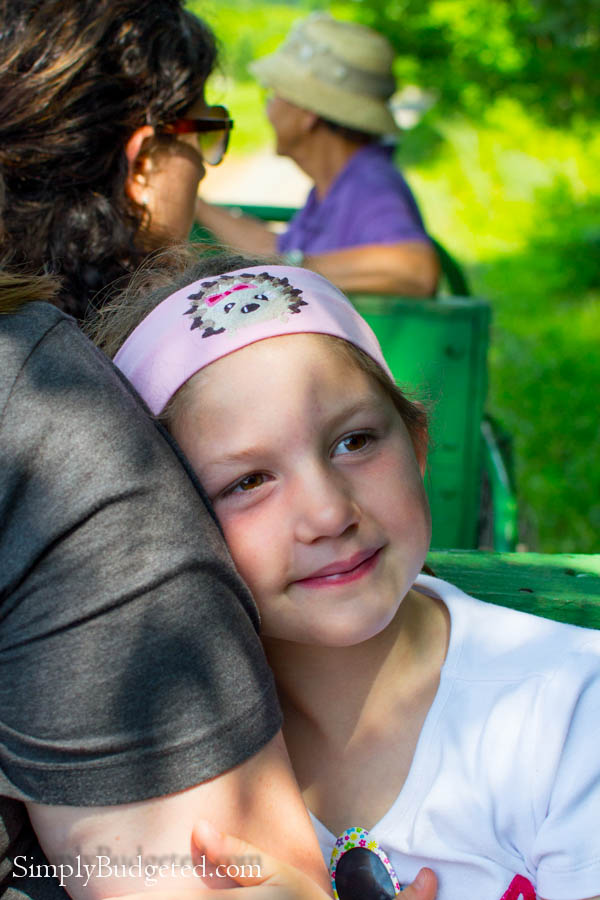 Our Thoughts …
We ordered the following Logo Loops: HEDGEHOG, DAISY INITIAL – Letter G, and DREAM BIG. Sophie picked the hedgehog, Grace picked one with a "G", and I decided to take a chance and ordered the Dream Big Logo Loops headband because if fits my mindset right now. We all ended up wearing our Logo Loops to an outing to the peach orchard. As part of the kids activities that day, they did story time, a craft, picked cherries to take home, and went on a wagon ride. I am used to my hair going crazy during a wagon ride and with the Logo Loops it stayed right in place!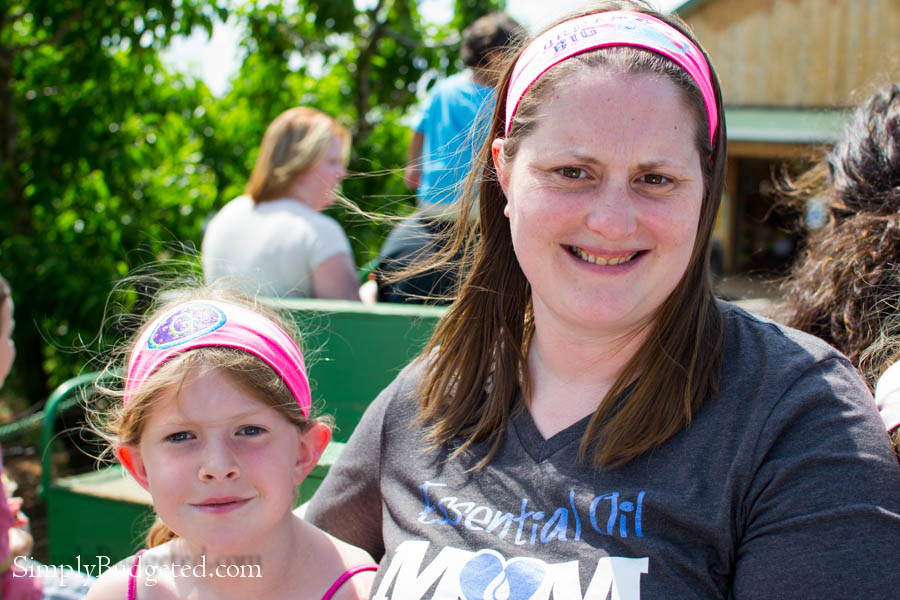 Sophie was found wearing hers to Girl Scout camp too and had several people ask about them. We love the quality of these and they will be a staple in our hair this summer. Adding to the collection would make great birthday and holiday gifts for the girls too!
Be sure to check out Logo Loops on Facebook and their website!
Follow SimplyBudgeted on Pinterest for many more family friendly products and ideas!