This shop has been compensated by Collective Bias, Inc. and its advertiser. All opinions are mine alone. #BrightMind #CollectiveBias
Do you have a dog that's 7 years old or older? Are you worried that your senior dog might not be as sharp as he used to be? You are not alone! Of the nearly 87 million dogs in this country, about 44% of them are age 7 or above. Personally, I can answer yes to both questions and, when we recently took in a senior rescue dog, we went searching for the best food to make sure that his last years are his best years. Purina ProPlan Bright Minds dog food is exactly what we were looking for!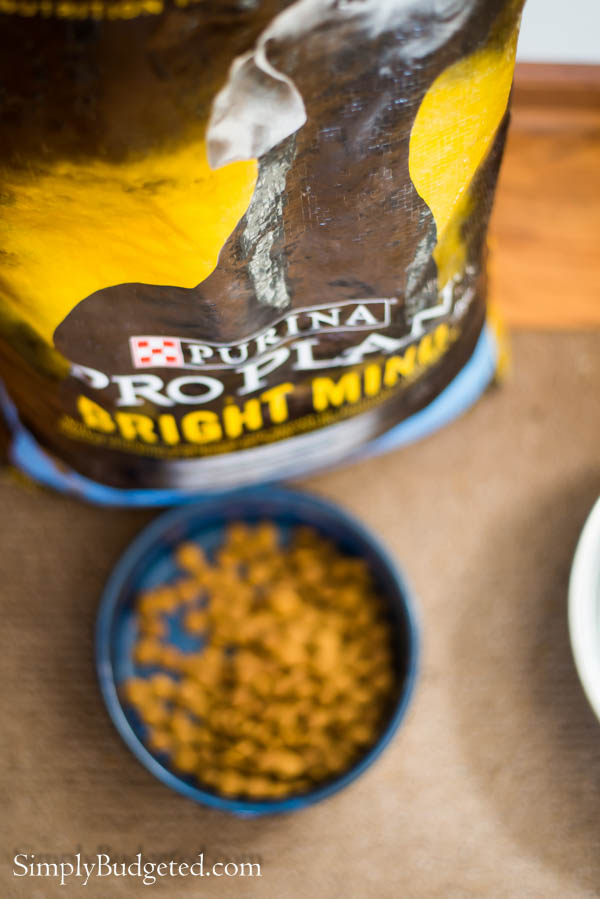 For us, a household never really feels complete without a dog in it. Beth and I both grew up with dogs in the house and we have had a dog in our own home ever since we bought our first house 11 1/2 years ago. Well, this past Christmas we had to put our beloved Buddy down. We went a couple of months without a dog and the emptiness was almost as painful as the loss itself.
While I think I was in denial about our need, Beth kept her radar up, seeing puppy after puppy at our local shelter. Then one day she noticed an 8 year old dog that had been surrendered. Ever since my trip out to Best Friends Animal Sanctuary in Utah last year, I really have had a heart for senior dogs.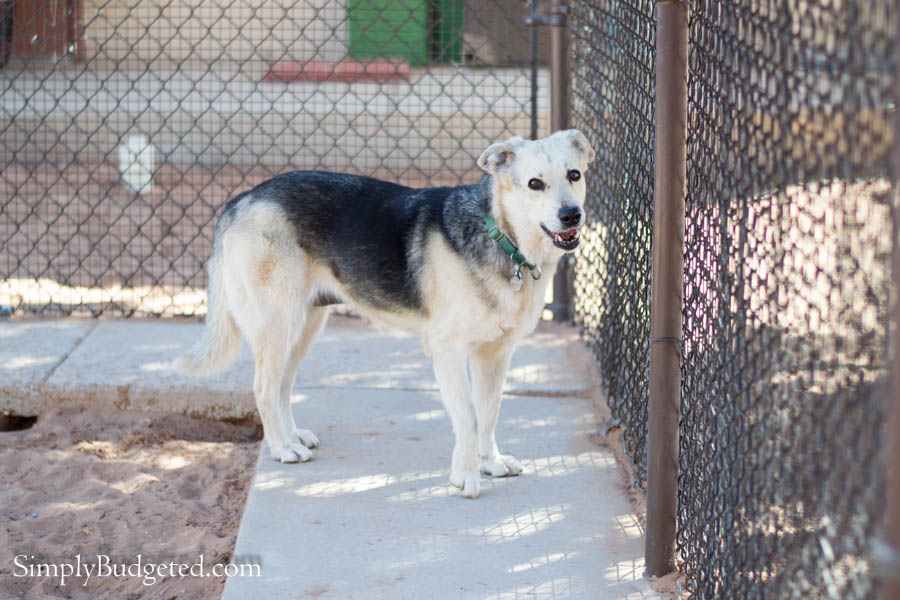 Older dogs need homes just as badly as those cute puppies, but are often overlooked and, because shelters are so crowded, are often the first to be put down. Plus, with my bad hips, ankles, knees, etc., older dogs are a little more my speed!! A nice, easy walk down a country lane is all the more either of us need to start the day off right!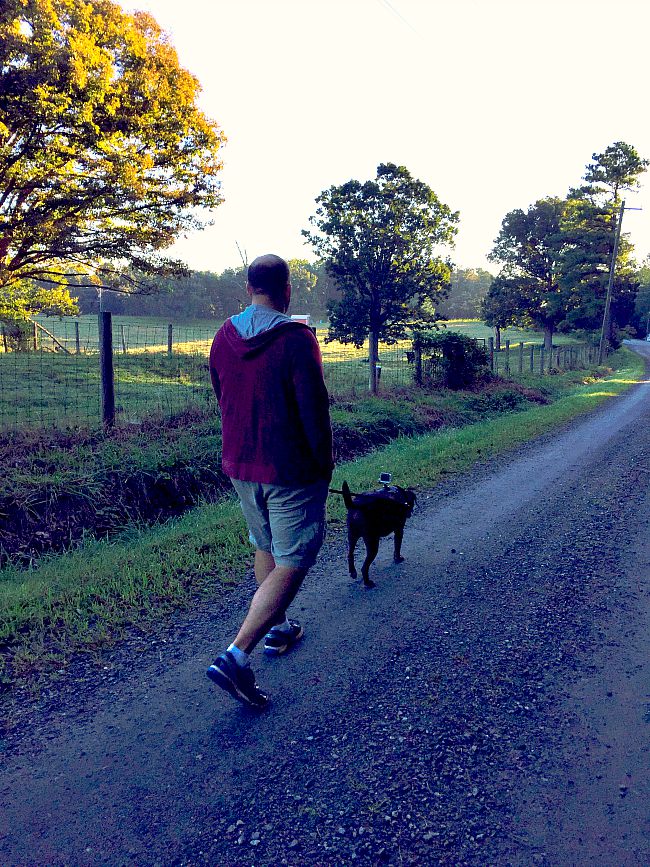 Well, this dog needed a home and our home needed a dog. After meeting Poppy in the shelter, I was pretty sure that he was a good fit. When we got him back to the house and the kids got off of the bus to meet him, it was clear that he was home.
It was obvious right away that Poppy was comfortable on a leash, so we knew that he had some training. We started him on the food that our Buddy had eaten, but he wasn't thrilled with it, and, since it was clear that he knew a few things, we wanted to see what he could do. We weren't worried about teaching him any new tricks, we just wanted him to remember his old ones!
That's where the Purina ProPlan Bright Minds dog food came in. When you look at the research that went into this food, it's pretty mind boggling. I knew that senior dogs lose a little bit of their sharpness, but did you know that, around age 7, the glucose metabolism in their brains start to change? This affects things like memory and alertness. The research shows that, when added to a senior dog's diet, enhanced botanical oils can actually promote alertness, memory, mental sharpness, and other brain functions. How amazing! This was definitely the food for us. We went off to PetSmart to find a bag.
The transition phase is supposed to take a week, gradually decreasing the amount of the old food and increasing the amount Purina ProPlan Bright Minds dog food. We started the transition, we really did. By the 5th day, though, he was leaving behind the old food and only eating the new stuff! Dogs are silly, but they definitely know what they like! You are supposed to see the results within 30 days, but right away we are seeing a few things. He has always loved going for his walks, but now he really wants to take rides in the van! He is definitely more interested in playing, but I also think that the food has helped him adapt a little better to his new home. For a senior rescue, that's a really big deal!
What makes you love your senior dog so much? Would Purina ProPlan Bright Minds help make his last years his best years? Leave a comment and share your story!