This shop has been compensated by Collective Bias, Inc. and its advertiser. All opinions are mine alone. #FuelTheirAdventures #CollectiveBias
Being a kid is tough these days! More and more is expected of them at school, homework is starting earlier and earlier, and activities like scouts, sports, music, and dance keep them constantly on the go. It's easy for them to get drained and easy for us, as parents, to struggle with providing them the fuel that they need to keep going. Whether before school, in their lunches, or as part of an after-school snack, Dannon® Danimals® are the perfect on-the-go option to fuel kids' adventures!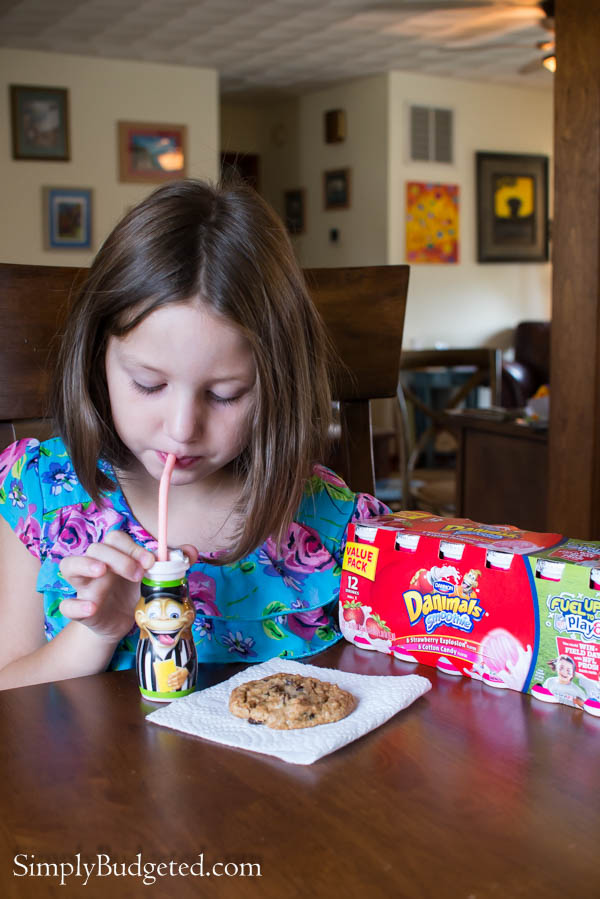 Our girls have been pretty active for years and we can always see them getting drained from the busy school day. It's funny how you can tell when they didn't eat all of their lunch that day! It has only been in the last few weeks, though, that I realize just how drained their little bodies get.
Matthew started playing on a football team this year and, before they can wear pads and all, they had to participate in three 3-hour conditioning sessions. I don't think I've ever seen my boy so exhausted! When I asked if he wanted pizza for lunch or to just take a nap, he chose a nap! What 6-year-old does that?
To make absolutely sure that they get a balanced lunch each day, and the fuel they need to make it through, we (okay, mostly Beth) make it a point to pack their lunch every day. We try to pack it in the evenings because, as our daughter, Grace, says, "A cold lunch is just better."
Since Beth is a systems type of person, she has this lunch packing thing down! She lays out the lunch boxes, gathers all of the kids' lunch choices, packs it all up with a note, and places lunches and snacks in the one spot in the fridge that we keep empty so that they can reach their lunches in the morning. I try to help her gather a few things and pretty much just stay out of her way while she does it!
If you ever thought that packing lunches took too long, just follow these 3 simple steps:
Step 1: Lay out the lunch boxes.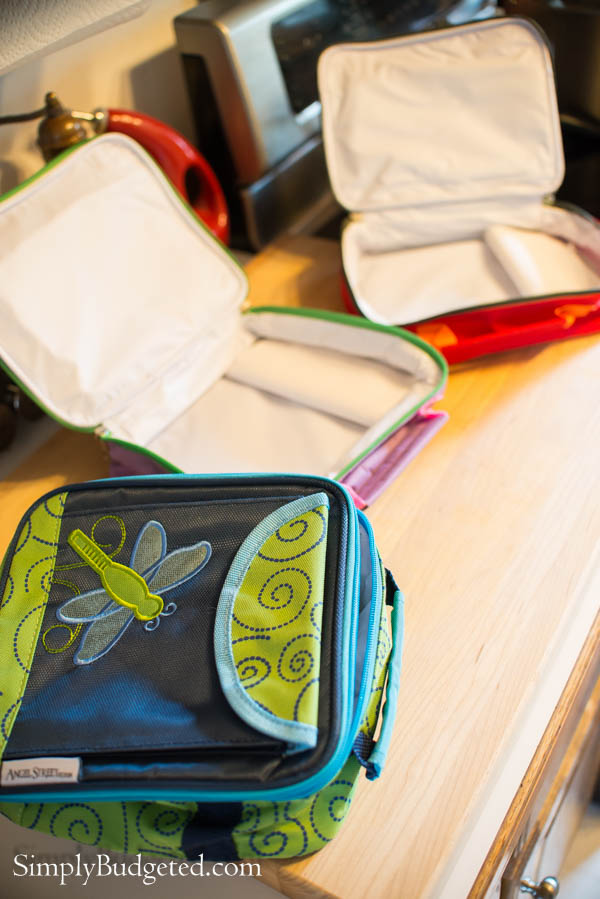 With three kids, preparation is key. Not only do you have to grab the lunch boxes, but you have to make sure that they are emptied out from the previous day. If they didn't drink their pouch drink, fine, but that ham that has been sitting in their all day has got to go!
Step 2: Gather all of the kid's lunch choices.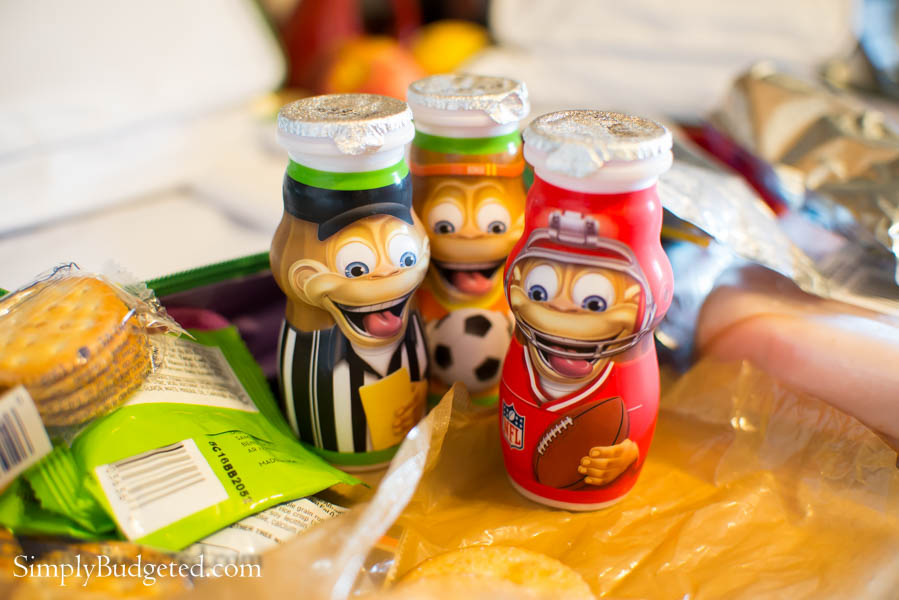 We consult with the kids on a regular basis about what they want for lunch because their tastes change on an hourly basis and, with kids, it doesn't matter how good something is for them. If they don't like it, they won't eat it and, if they won't eat it, they are not getting the fuel they need. Dannon® Danimals® are a regular pick for them and us alike because they taste great and provide "Only the Good Stuff®", no high fructose corn syrup or artificial stuff.
Step 3: Pack it all up with a note.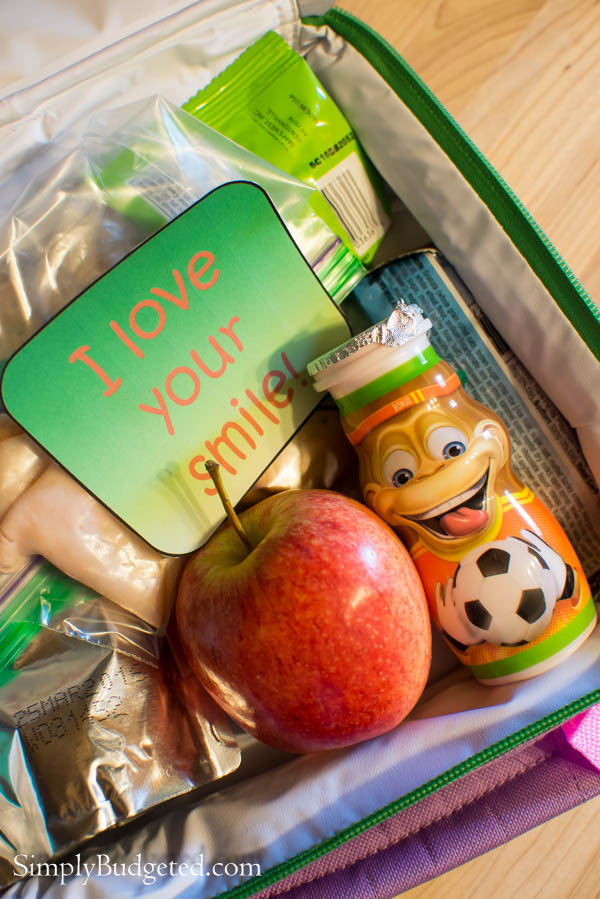 Once the lunches are packed and you know that they have some good fuel for their bodies, it's important to remember to fuel their souls as well. A simple note that says, "I love you" or "Do great things today" can make a world of difference on a tough day! Our Lunch Note Printable can get you started or you can write your own.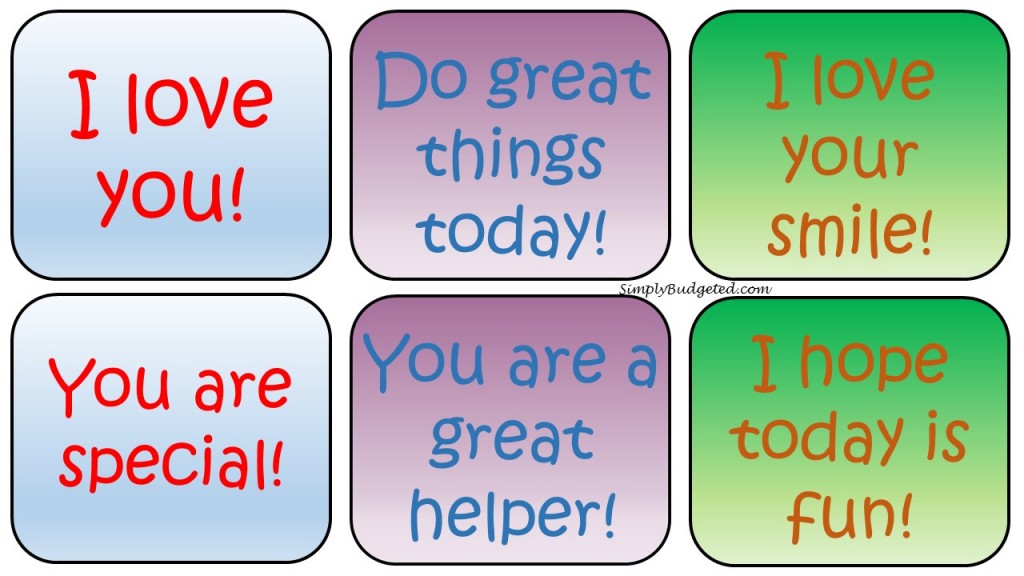 Pop the lunches in the fridge and you have one less thing to do during that before-school rush! It really is too easy and everything that you need is available at your local Walmart! Look for this display and pick up the collector's edition packages with the "Fuel Up to Play60" contest. If you find a "Golden Bongo" in your package, you can win a Play60 Field Day for your child's school featuring NFL pro athletes! How awesome would that be?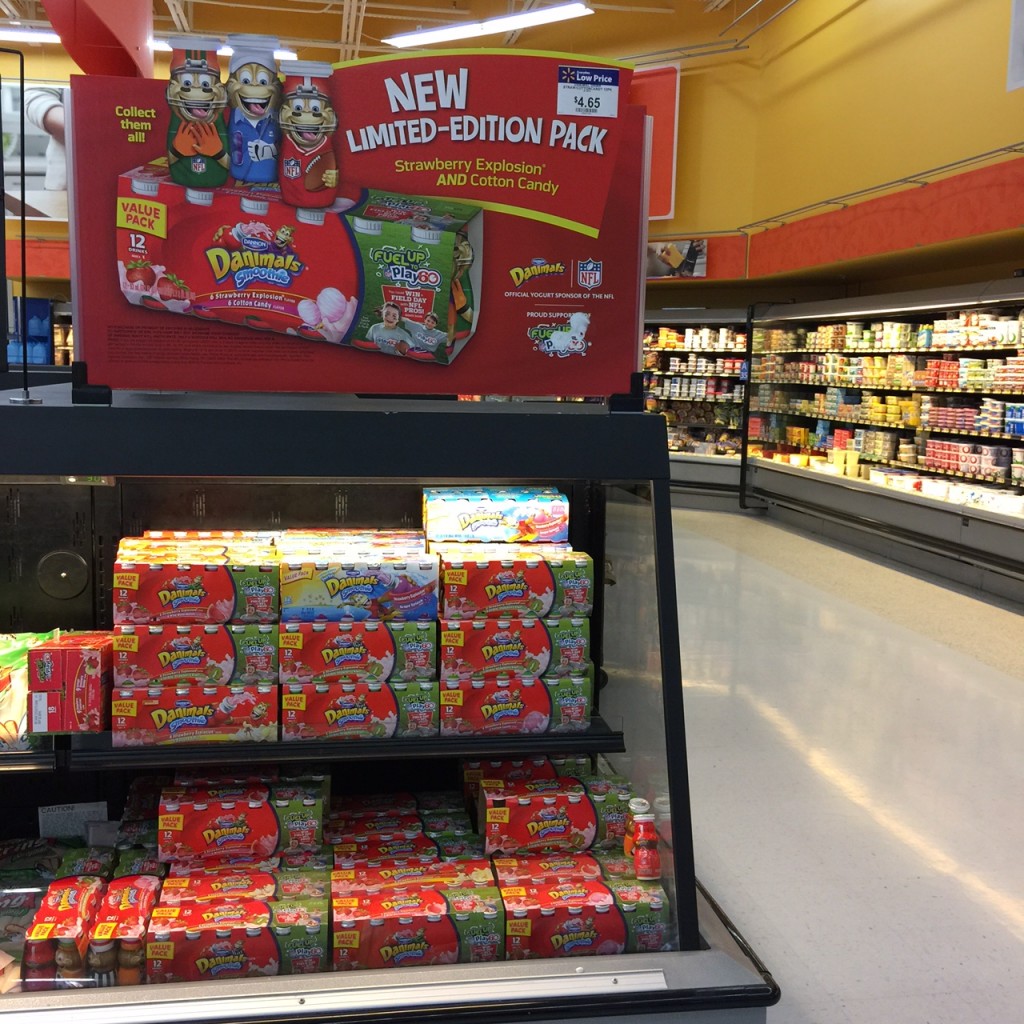 At the end of a long day, it can seem like a chore to put lunches together for your kids, but, for our part, we get to have a little more control over what our kids are eating and our kids get to know that they are important enough to us to spend the extra time.
How active are your kids? Leave us a comment and tell us how you "Fuel Their Adventures"!