We are excited to feature a sponsored post about Christmas decorating.
Every Christmas millions of families make a special effort to decorate their homes. While many concentrate on indoor decorations, others are more concerned about sharing the Christmas spirit by decorating their front yard.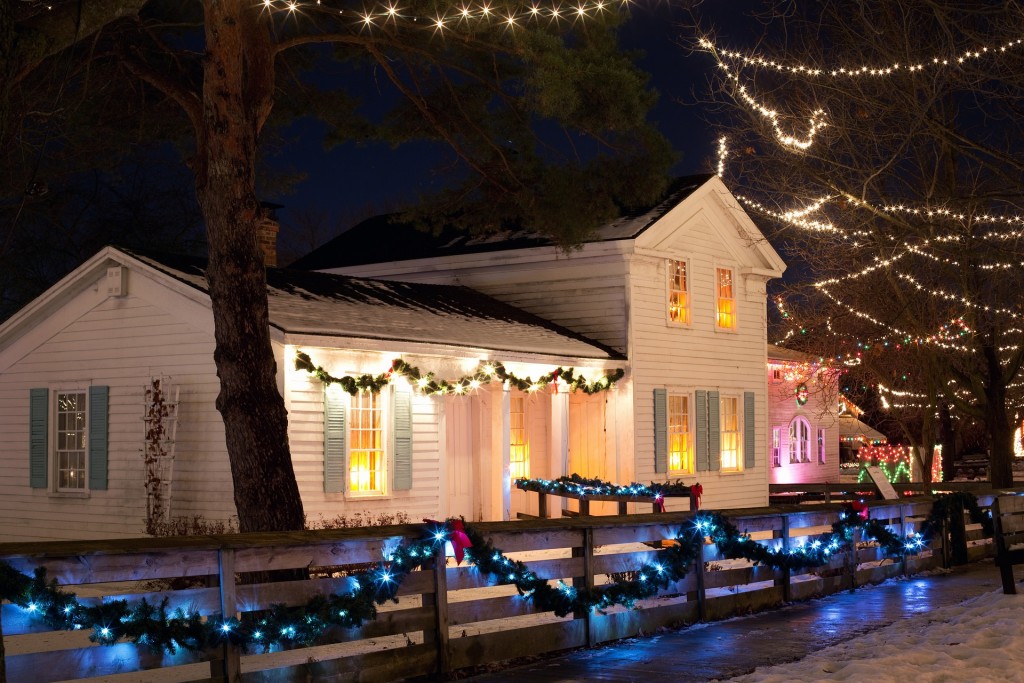 However, Christmas decorations for your yard are different to indoor decorations. You have more space outside so many outdoor decorations are bigger, weatherproof and sometimes have to be installed by professional tradesmen. Some homeowners add modest decorations to their front yard. For others it's the main event of the year and they spend huge amounts.
Have a Budget and a Plan
Christmas is an expensive time of year. Decorating your home and yard is one of the first expenses families face in the run-up to Christmas. Make sure you don't overspend because you may have to sacrifice other Christmas purchases later. Once you have a budget, shop around for the best deals in outdoor decorations.
Compare prices locally and check the internet for deals on items you may not easily find in local stores. Front yards vary in size. Some decorations will be suitable for certain yards, but not for others. Make sure you have the room to add the decorations you purchase.
Get Plenty of Help
Christmas is a time when people get together and what better way to get family and friends together, than to decorate your front lawn. Make it a social occasion. If friends help you, why not return the favor?
Some outdoor decorations rely on electricity or may be difficult to install. If this is the case, get professional help from local tradesmen such as electricians and carpenters who will ensure that your decorations are safe and will work properly throughout the festive season.
You may also have to add decorations to trees, walls or a roof that's high above the ground. Make sure you have the appropriate equipment. If possible get help once again from someone who knows what they're doing.
Add Plenty of Lighting
A front yard on dark, cold winter night is transformed into a magical place when you add the appropriate lighting. Christmas lighting has become an industry in itself with hundreds of lighting products available. Solar powered and LED lighting has given home owners even more options. Some outdoor Christmas lights cost very little, while other more advanced lighting systems can cost hundreds of dollars. The most popular types of lights for your yard include icicle lights, pathway lights, electric candles, net lights, rope lights, string lights, spiral lights and traditional fairy lights.
Include All the Old Favorites
Christmas only happens once a year. Everyone expects to see the old favorite like a snowman, Santa Claus, holly, snow and outdoor nativity scenes. All these items add a touch of magic to your home as Christmas approaches. Just make sure you have the space to add them all.
Decorations are an important part of Christmas. You want friends and family to get into the festive spirit when they visit your home. If you put the effort into decorating your front yard, it's the first thing most people see when they visit. This is the perfect way to get people into the party mood.