Friday Favorites is another almost weekly feature here at Simply Budgeted. The whole point of this feature is to share some of our favorite finds. Anything is game. Food. Cleaning supplies. Kid stuff. Garden favorites. Recipes. Anything that I really like and want to randomly post about. Reminder/Disclaimer/Whatever: Everything in Friday Favorites is something that we use and bought on our own.
Up this week …
DiNiC's Roast Pork Sandwich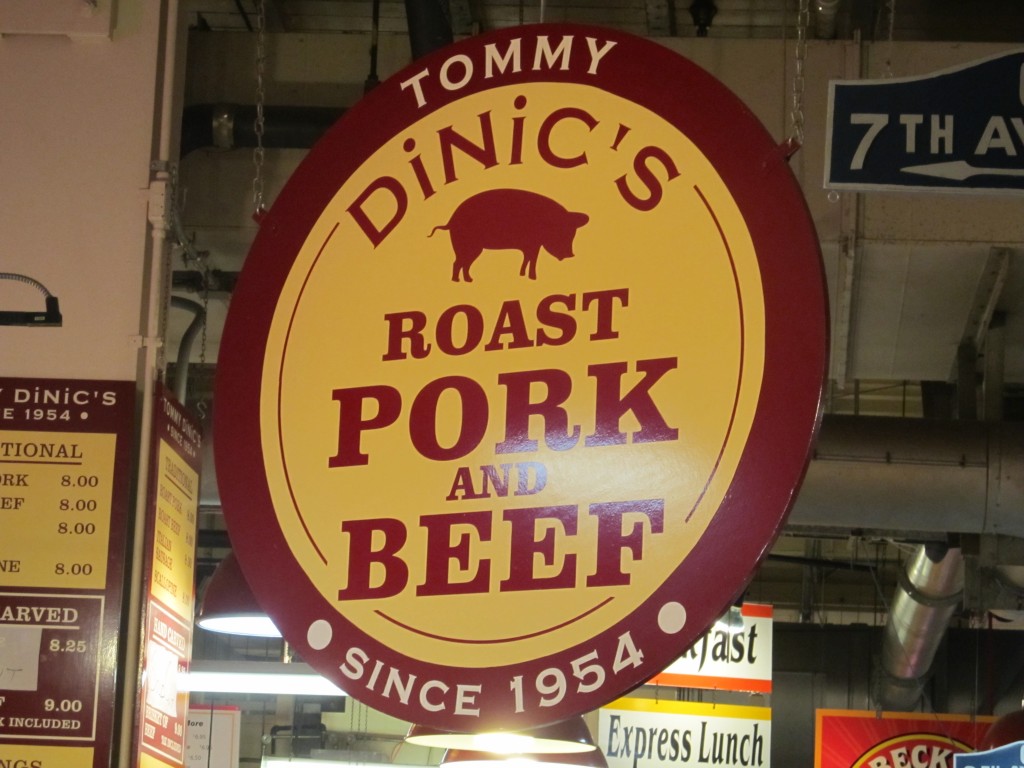 Yes, this week, I am is taking over Friday Favorites from Beth.  If you are ever up in Philly, make sure you look for this sign.  DiNiC's in Reading Terminal Market is on every recent food show about Philadelphia and when I found out we were going again, this was a definite on the list.  Unlike a lot of local specialties that I've found, this one really lived up to the hype!  These guys have such a great and simple operation.  They have rolls, roasted pork or beef, cheese, and greens (either spinach or broccoli rabe).  One guy takes like 5 orders at a time and hands them over to the sandwich makers and they put the sandwiches together while the guy gets drinks, bags, napkins, etc. together.  Really, what could be easier?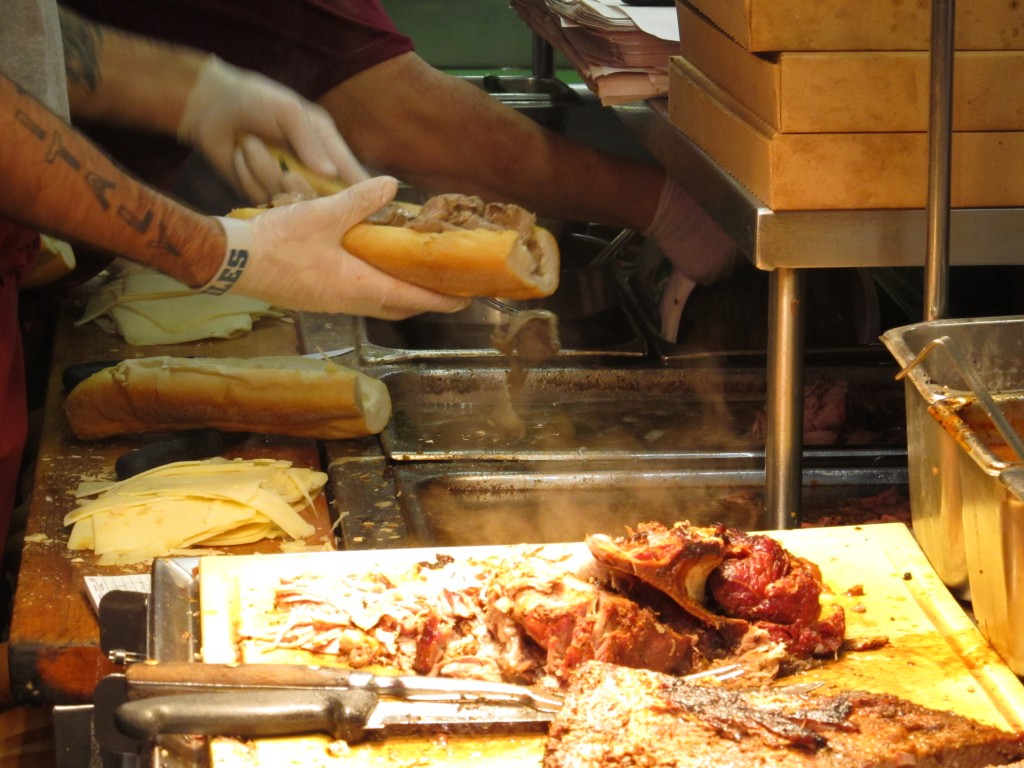 The sandwich itself is the essence of simplicity.  I had the suggested version:  roasted pork with sharp provolone and broccoli rabe on a firm roll.  It is then topped off with some of the juices from the pork.  The sharp nuttiness of the cheese stands up to the pork and that buttery taste from the broccoli rabe compliments the whole sandwich.  Who would have thought to put greens on a pork sandwich?  But it just wouldn't be the same without it.  The roll gets just the right amount of soggy with the juices, but is still firm enough to hold the sandwich together.  Really, I cannot say enough about how good this was.  I could not really finish the whole thing in one sitting.  I ended up taking about a quarter of it back to the hotel room, but about an hour later, I was powerless from stopping myself polishing it off.  It was calling me.  That's how good this thing is.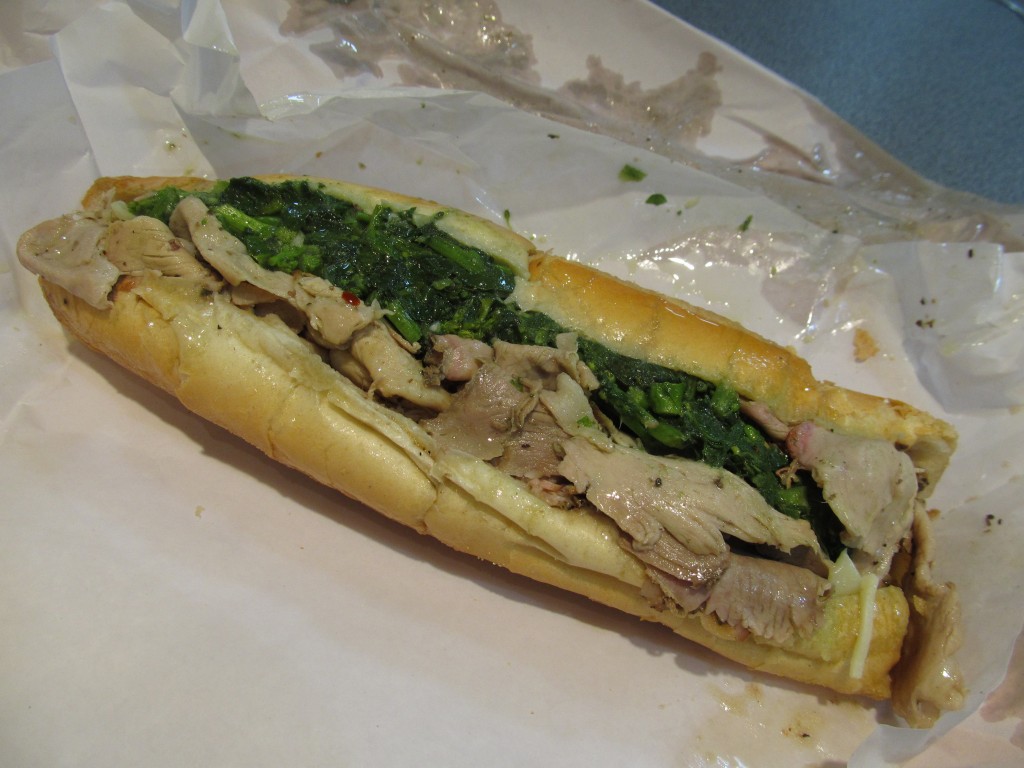 Have you ever had one of these glistening beauties before?  If so, let us know what you think.  If not, let us know when you plan to head to Philly to get one.