Friday Favorites is another almost weekly feature here at Simply Budgeted. The whole point of this feature is to share some of our favorite finds. Anything is game. Food. Cleaning supplies. Kid stuff. Garden favorites. Recipes. Anything that I really like and want to randomly post about. Reminder/Disclaimer/Whatever: Everything in Friday Favorites is something that we use and bought on our own.
Up this week …
Apple cake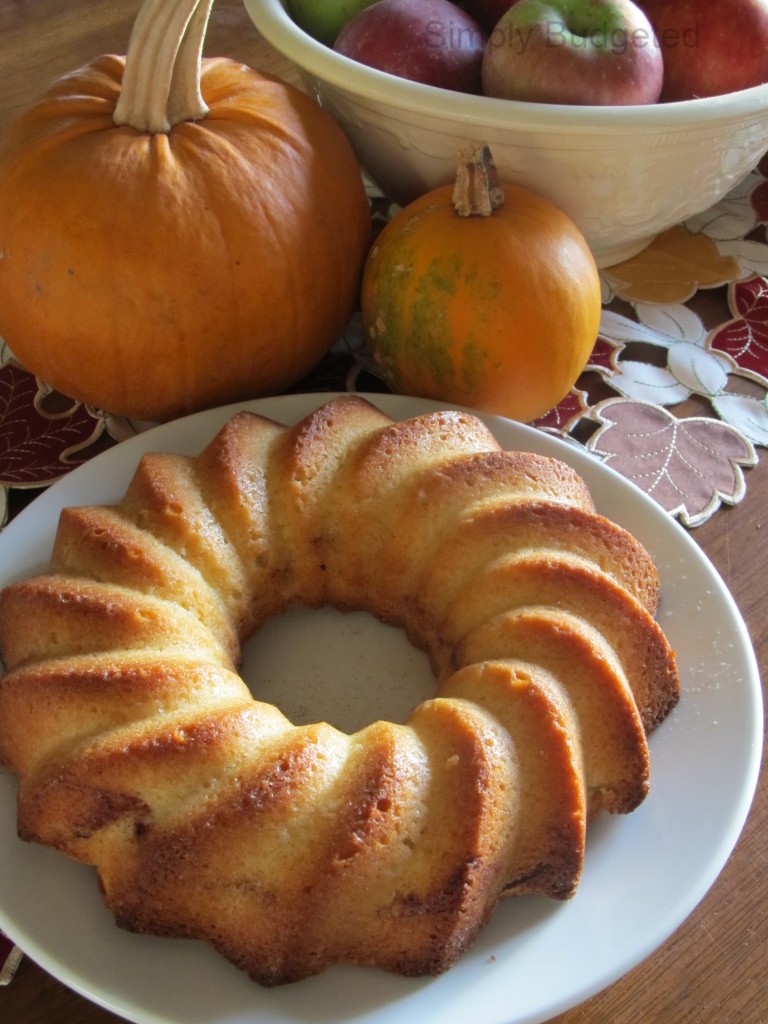 In our house, apple season means the start of baking season.  Apple cake is one my favorite baking successes of the fall. I fell in love with apple cake I think seven years ago. It is a cake that is so simple to make yet so impressive. Plus is a cake that hardly anyone has had before so it a big treat to share. I have these new small bunt pans this year that I got one of those deal sites this summer. I had no idea what I was going to do them but they were a great deal so I bought two. I am so happy I bought to of these shallow bunt pans because I was able to split the recipe in half between them and ended up two cakes. One went to our new neighbors and we had the other one. These cakes weren't as thick but you don't really need them as thick. I use my apple peeler/corer to make the cake making process faster but you really only need like two decent size apples for the recipe. This is the recipe I use with the only variation being that I split the two layer approach into to pans this time. When I use one regular bunt pan, I would make the cake 3-4 layers (instead of the two) to get more apple taste in there!
What is your favorite apple recipe? We shared about our applesauce canning on Wednesday. Next on my list is a caramel apple pie. mmmm. Fall is just so yummy!! If you haven't tried apple cake, you should … you are seriously missing out!