We bought a new fridge on Sunday afternoon. We have wanted a new fridge since we moved in this house almost five years ago. This explains why, this was our old fridge (by our calculations/research it was 10-12 years old) …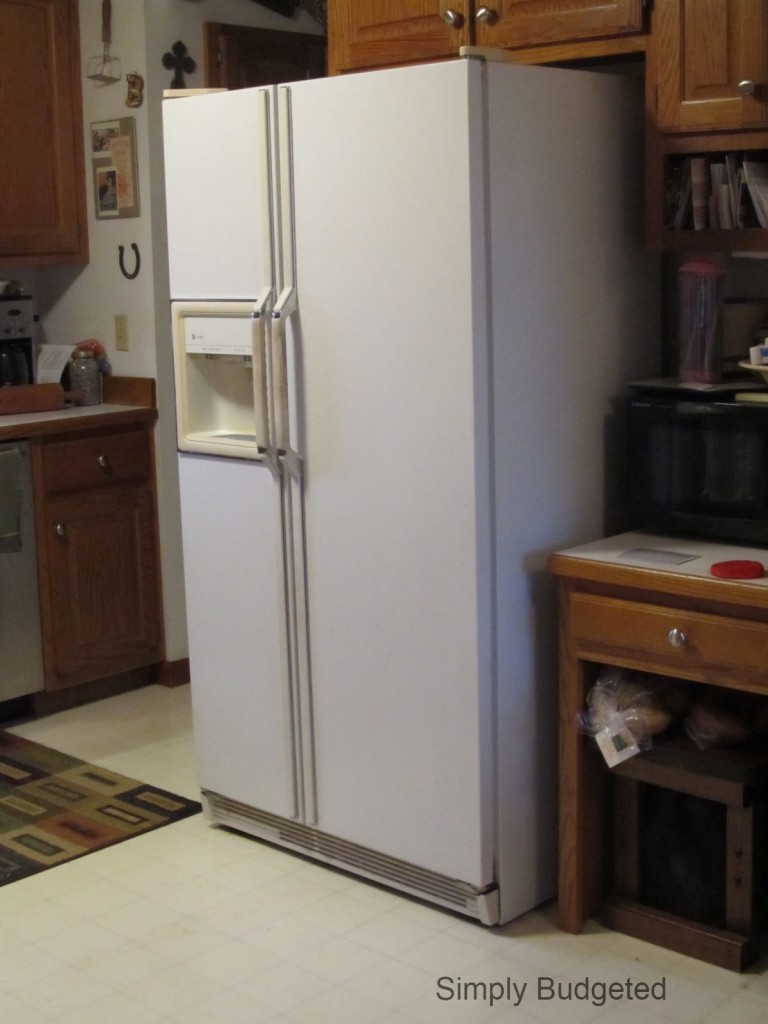 Good-bye old fridge that froze stuff in the fridge thanks to its poor design. Goodbye old fridge that had no space in it for Grace's lunch box plus a week's worth of fresh food.
Hello new fridge …
 ahhh. The space in this fridge is amazing.
And it is all because I opened the darn Lowe's sale email that came Sunday morning that had it 40% plus we got Brian's military discount of 10% off. I think I will put a bow or a wreath or LED lights on it for Christmas because this is now our Christmas present!
Let us know where your Wordless Wednesday is so we can come say hi!

Leave us a comment about your dream fridge!