Friday Favorites is another almost weekly feature here at Simply Budgeted. The whole point of this feature is to share some of our favorite finds. Anything is game. Food. Cleaning supplies. Kid stuff. Garden favorites. Recipes. Anything that I really like and want to randomly post about. Reminder/Disclaimer/Whatever: Everything in Friday Favorites is something that we use and bought on our own.
With Christmas (and the need for quick last minute gift ideas) upon us, this week's Friday Favorite is…
Holiday Tree Bundt Pan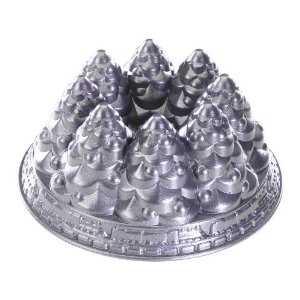 These pans become a staple around our house this time of year.  Sure, you can use them to make some beautiful cakes, but we prefer to use ours as a mold for Rice Krispy treats.  Just make the traditional recipe and, using gloved or greased hands, push the mix into the mold.  Once it's cooled, unmold the treats and fill the center with M&M's.  These make simple gifts for all of those little places where you want to show your appreciation, but can't (or don't want to) purchase individual gifts for one or two people.  Your mechanic, doctor's office, even as a gift for your coworkers. You can also see our first post on the Christmas Rice Krispy Wreath idea for a decorated version!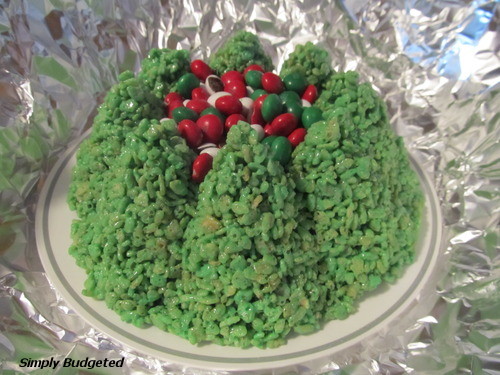 It's available on Amazon (and qualifies for Prime shipping!)
What is your favorite holiday treat to give as a gift? Leave us a comment and let us know!