We had heather plants at our last house. I knew I wanted them here but it took four years of waiting for them to fit in the budget. They are now blooming their pretty purple color. We had a few hours of snow here in Virginia on Monday so I ran out to take a picture of the blooming heather in the snow.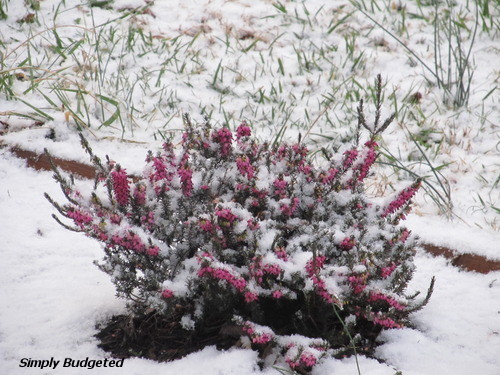 Let us know where your Wordless Wednesday post is so we can come visit …
What is your favorite winter plant? Leave us a comment and let us know!