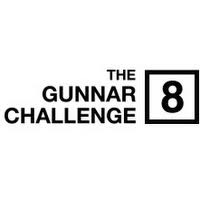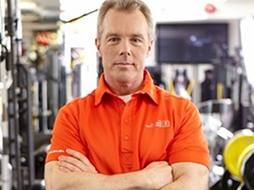 He's the man behind the hottest bodies in Hollywood
 Gunnar is one of America's most sought-after personal trainers. With more than 25 years of unparalleled experience in the fitness game, professional athletes and celebrities alike turn to him when they can't leave their performance to chance. Gunnar is also an accomplished author, speaker and fitness equipment developer.
Look great in 8 with The Gunnar Challenge, an exclusive online program designed by Hollywood trainer Gunnar Peterson. In just 8 short weeks you'll push yourself farther than you ever thought possible, work towards the body you've only dreamed of and reap the rewards of a healthier, more confident you.
My Week 1 Check-in
I still wonder if when I signed up to join the Gunnar Challenge was a brilliant moment or a moment where I lost my mind. I am hoping over the next 7.5 weeks I prove to myself that it is was a brilliant moment. After running last summer, I spent the winter sitting inside. I was happy inside where it was warm. I admit it. I also enjoy the cookies and treats and well everything else I pulled out of the oven this past fall and winter. The vegan/vegetarian eating plan the beginning of the year helped me check what I was eating but I still wasn't moving. Part of the 10 lbs I lost then crept back on in the months since then so now probably as good as a time as any to work on this weight loss.
I have managed to do all 4 of the workouts so far (this challenge started on Monday). I am down 2.2 lbs in 4 days. I am for the first time ever learning to count calories and think about how many calories is in something before I eat it. This is probably the biggest change for me. Even last week, if I wanted something, I would just eat it but now I am figuring out how it fits in my daily calorie count. The best part of that is that I am not starving. Sure there are times I am hungry and I would love to have one of those cookies but you know it just isn't worth it to have that cookie … not right now. I know I am pretty good at maintaining a weight so I need to take a break from those cookies until I get down to a good maintaining weight. That doesn't mean I won't eat them or I won't bake them … heck I had ice cream last night. But I stood there and measured out the ice cream into a measuring cup before I ate (and then I was lazy and ate it out of the measuring cup … hey, why wash two the measuring cup and a bowl, right?!) So I am on day five and hoping to make it through even with my work schedule and crazy summer school class.
Watch for my weekly check-ins as I keep working my way through the Gunnar Challenge! Also be sure to cheer on Tara at MommyHeadAdventures.com and Megan at WeightLossMother.com as they are participating in this challenge too!
Oh and if you have a favorite low-calorie recipe, let me know!