Friday Favorites is another almost weekly feature here at Simply Budgeted. The whole point of this feature is to share some of our favorite finds. Anything is game. Food. Cleaning supplies. Kid stuff. Garden favorites. Recipes. Anything that I really like and want to randomly post about.
Reminder/Disclaimer/Whatever: Everything in Friday Favorites is something that we use and bought on our own.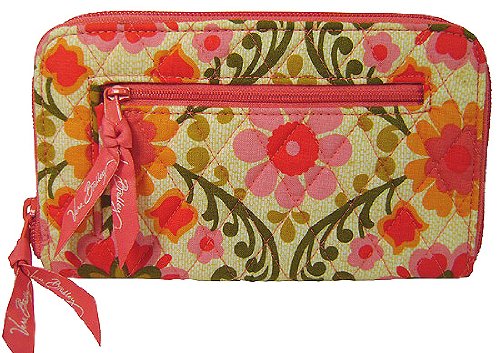 Details …
Vera Bradley Zip Around Wallet
cotton
Dimensions: 7½" x 4¾" -6″ wrist strap
Nine pockets including six credit card slots
Convenient I.D. window
Interior slot for checkbook
Material: 100% Cotton; Care: Machine wash cool, gentle cycle. Air dry. Do not bleach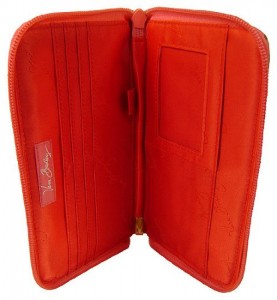 My Thoughts …
The wallet pictured above isn't my wallet. If you know Vera Bradley, then you know the prints change often. Mine is older. The thing is mine looks like this …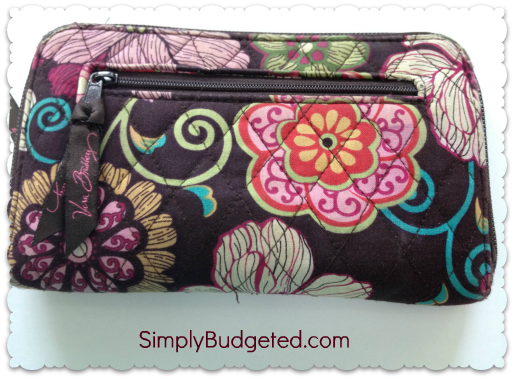 It is worn for sure but it held up amazingly! I have another one to trade out to when I get the chance but I LOVE the space in this wallet.  I have room for my credit cards, cash, I can even fit my checkbook in there if I want. I have been know to grab my keys, sunglasses, and wallet and run out the door (mostly without kids!) Since this wallet zips up, I know the contents aren't falling out in my purse or if I just grab my wallet on its own!
These products are available in many local shops but you know I have an obsession with Amazon so here they are there …
Do you love Vera Bradly products? What is your favorite?
Leave me a comment and let me know!