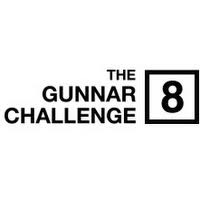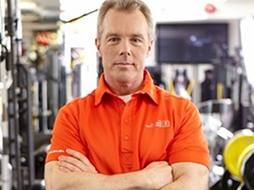 He's the man behind the hottest bodies in Hollywood
 Gunnar is one of America's most sought-after personal trainers. With more than 25 years of unparalleled experience in the fitness game, professional athletes and celebrities alike turn to him when they can't leave their performance to chance. Gunnar is also an accomplished author, speaker and fitness equipment developer.
Look great in 8 with The Gunnar Challenge, an exclusive online program designed by Hollywood trainer Gunnar Peterson. In just 8 short weeks you'll push yourself farther than you ever thought possible, work towards the body you've only dreamed of and reap the rewards of a healthier, more confident you.
My Week 4 Check-in
Since my Week 3Check-in, I have missed too many work outs. I was helping at Girl Scout camp this week and figured I would have more time to get on track and boy was I wrong. I had no time and I was so tired at night it was just nuts. I am thrilled to say I am down a total of 4.8 pounds. So that is 0.8 pounds from my low two weeks ago but 1.8 pounds down from last week when I went up! YAY! I was really careful in watching what I ate this week and I think that paid off for me! Next week is a homework heavy week for me so I am hoping to make sure I get more of the workouts in while I am watching what I eat.
Watch for my weekly check-ins as I keep working my way through the Gunnar Challenge! Also be sure to cheer on Tara at MommyHeadAdventures.com and Megan at WeightLossMother.com as they are participating in this challenge too!
I am still hoping some of you have a favorite low-calorie recipe you can share with me.  Leave me a comment to let me know those recipes or recipe sources!!