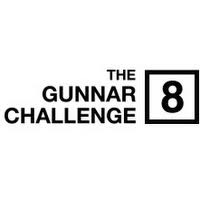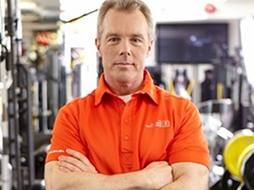 He's the man behind the hottest bodies in Hollywood
Gunnar is one of America's most sought-after personal trainers. With more than 25 years of unparalleled experience in the fitness game, professional athletes and celebrities alike turn to him when they can't leave their performance to chance. Gunnar is also an accomplished author, speaker and fitness equipment developer.
Look great in 8 with The Gunnar Challenge, an exclusive online program designed by Hollywood trainer Gunnar Peterson. In just 8 short weeks you'll push yourself farther than you ever thought possible, work towards the body you've only dreamed of and reap the rewards of a healthier, more confident you.
My Week 5 Check-in
Since my Week 4 Check-in, I am up 1 pound. I know that is mostly from yesterday is the said part. Anyway, this week hasn't been a success for me. My time management has flown out the window and I haven't had a chance to work out much. While I also was horrible at recording what I ate this week I was mentally tracking it throughout the day which is a HUGE success for me! I am excited that I am learning to watch what I eat through calorie counting. As for yesterday, it was a comfort dinner day as my class as become the biggest frustration yet in my graduate class time. Brian suggested dinner out and I went with it as my head and body needed a break and an escape from what seems be this homework treadmill. It was worth it but you know what, I know it was an exception and not an every day event which is also a change in thinking. So while the scale isn't showing results this week, I feel like I am getting to where I want to be and that is a big success for me!
Watch for my weekly check-ins as I keep working my way through the Gunnar Challenge! Also be sure to cheer on Tara at MommyHeadAdventures.com and Megan at WeightLossMother.com as they are participating in this challenge too!
I am still hoping some of you have a favorite low-calorie recipe you can share with me. Leave me a comment to let me know those recipes or recipe sources!!