On Monday, Grace's school had their Kindergarten graduation ceremony (the last day of school is today). She was so happy yet was not in the mood to take any nice pictures. We didn't fight it. oh well. (Sophie is in the back of this picture as an added bonus!)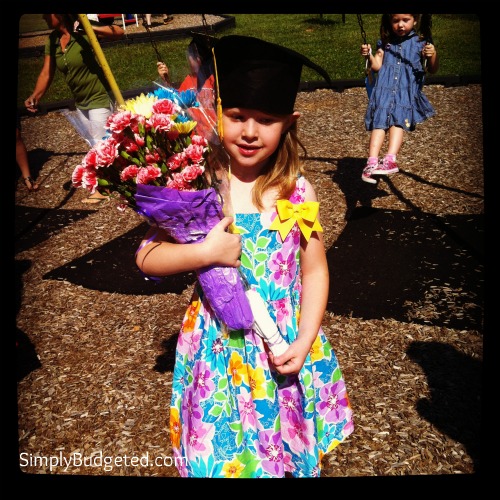 I just noticed she wore the same dress her first day of Kindergarten! So funny she picked the same dress both days!
Do you have a Wordless Wednesday post? Let us know where it is!
Thanks for visiting this week!