So back before Memorial Day, Trisha at posted her Red, White, and Blue Pizza Recipe over at Guilty and Guilt Free. I loved the idea as we were headed to my parents for Memorial Day and the only dessert my brother eats is brownies. (Yes, he is odd like that.) Well I had it all made but didn't have time to decorate it before we left the house so Brian decorated the brownie when we got out there.
We did vary the toppings some and used the white as the frosting instead of the bananas. We did use the strawberries, raspberries, and blueberries though! I think Brian's design looks like a firecracker. How great would this be to make for the 4th of July this week or another family gathering this summer?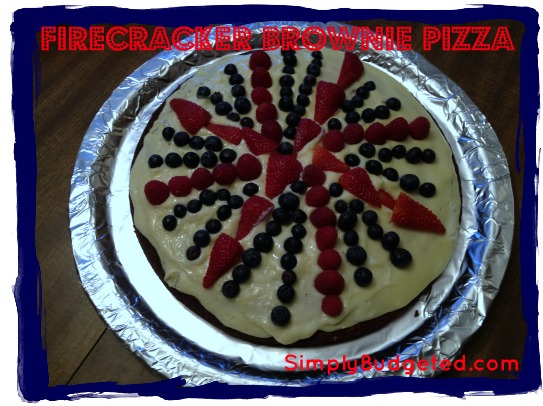 What fruit toppings would you put on this brownie pizza? Leave us a comment and let us know!