Have you looked for TCBY Frozen Yogurt at your grocery store? Check TCBYgrocery.com to find a location near you that you can buy TCBY Frozen Yogurt!
Where did we find our TCBY Frozen Yogurt Novelties? We found them at our local Walmart!
We were excited to celebrate National Aunt & Uncle Day with TCBY as part of the #TCBYGrocery #CBias campaign!
As I said we headed out to Walmart to shop their TCBY Frozen Yogurt selection. We went to the Walmart out near my sister and I have say that she lives near some serious TCBY lovers!! The selection was really limited because they had sold out of so many kinds. You know it is good when you see empty sections in the shelves at Walmart!! You can kinda see the empty shelves behind Grace in this picture. She had to have the Cookies and Cream kind!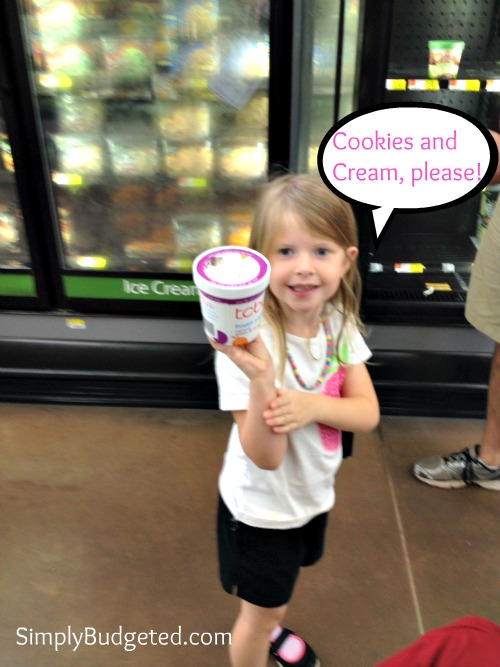 Have you ever tried shopping with three little kids? The Walmart was so busy that Brian and I had to keep counting to make sure we had all three kids! The do pretty good staying with us but the wait at the check-out line can be a bit much for them some times. Thankfully there were a lot of check out lines open and we had fun trying to get a picture of everyone looking at me as we waited in line! See that TCBY in the shopping buggy?!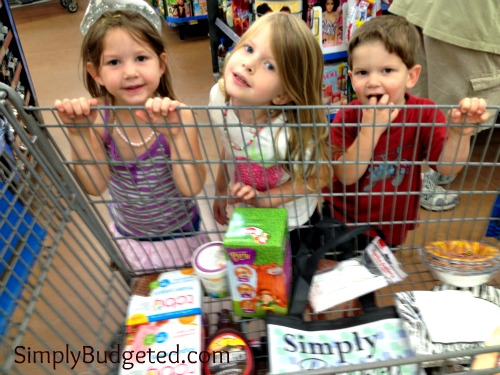 Off to Aunt Amy's house we went! My sister let us set-up our Aunt and Uncle Day Party at her house (thanks, sis!) The girls picked out the zebra print plates and table cloth when we were at Walmart buying the TCBY! Brian noted that it went with the ZooPals bowls they picked out so apparently they were going for a jungle themed Aunt and Uncle Day Party!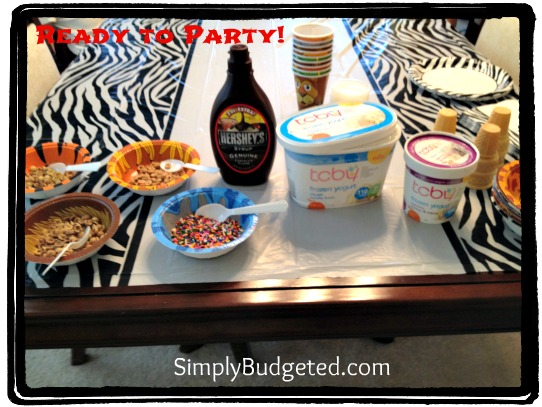 Aunt Amy decided to show Grace how to get the maximum number of sprinkles on her cone of vanilla TCBY frozen yogurt!  I think she did a good job as you could only see sprinkles on that cone when she was done!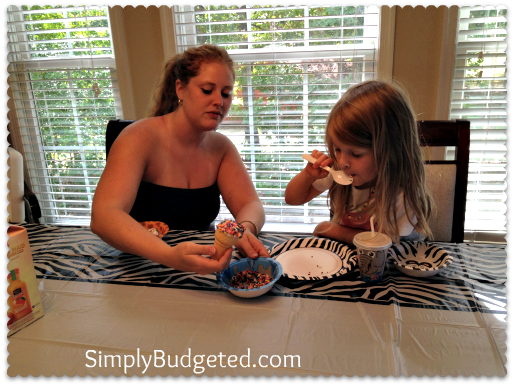 Uncle Greg had the joy of eating and helping Princess Sophie with her frozen yogurt! Uncle Greg helped her get her cone and eat the Strawberry frozen novelty bar she had first! It might have been Aunt and Uncle Day Party but Sophie was still a Princess and Uncle Greg happily helped his Princess niece!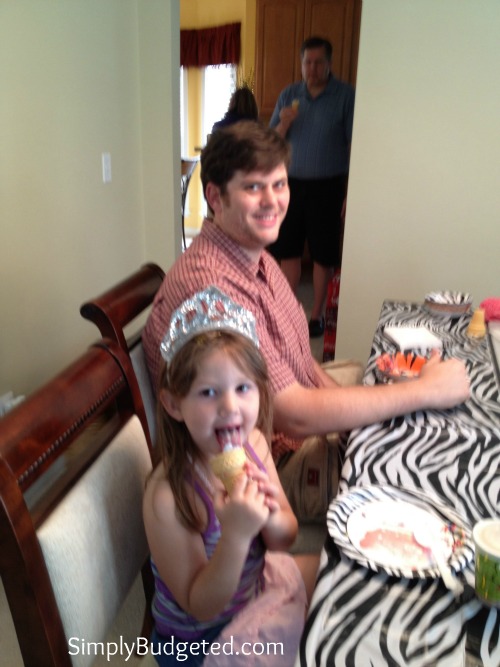 Matthew is in the eat and run mode but I did manage to capture a couple of pictures of him enjoying a cone of vanilla TCBY frozen yogurt!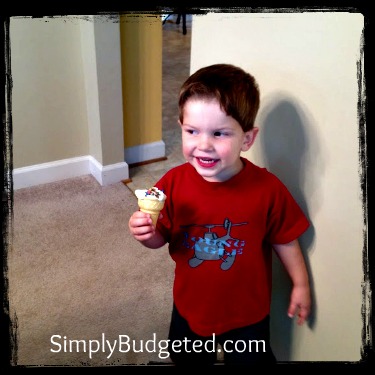 We tried for a family picture as we were done eating the ice cream. I am holding Matthew, my sister, Amy, is sitter, my brother, Greg, is holding Princes Sophie, and Grace is sitting in front of Greg! Six people looking at the camera when three of them are under the age of 6 is complicated to say the least!! (Grandpa is hiding in the back of that picture!)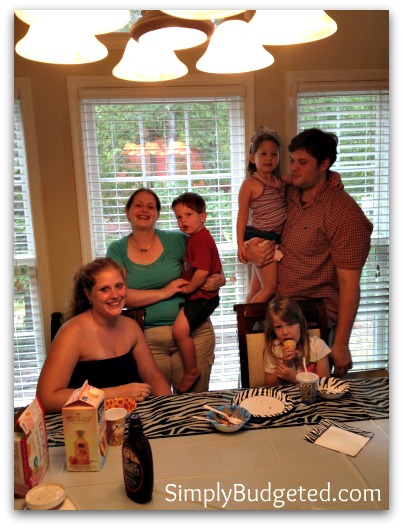 We couldn't just eat and run so we stayed around and had some fun at Aunt Amy's house with the kids. Grace looks more and more like she belongs to my sister! Princess Sophie just loves to dance and there is Matthew. He would run in and out of the party when we wanted to eat something … the life of a three year old!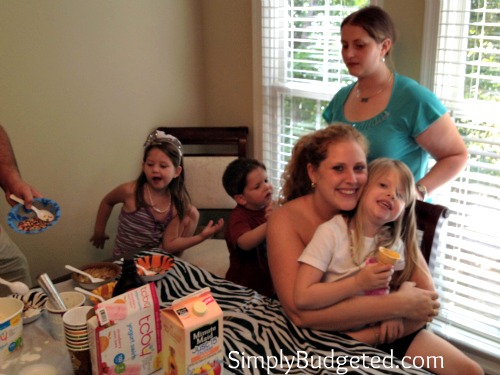 Thanks Aunt Amy for letting us host our little party at your house. The kids were so happy to have an Aunt and Uncle Day party with you and Uncle Greg!!
Want see our full shopping trip and party pictures? Check out our G+ Photo Album!
Did you know that you can like TCBY on Facebook, follow TCBY on Twitter, and follow TCBY on Pinterest?! Yup, there is TCBY Frozen Yogurt goodness with your favorite Social Media applications!
NOTE: I am a member of the Collective Bias™ Social Fabric® Community.  This shop has been compensated as part of a social shopper insights study for Collective Bias™ and TCBY but all opinions expressed are my own. #CBias #SocialFabric #TCBYGrocery" (Feel free to add any additional wording you would like such as "all opinions are my own")