Do you drink coffee? I know that I do.
I recently started a new diet trend called Intermittent Fasting. Basically, I eat for about 6-8 hours out of the day and fast for the rest. For me, this means skipping breakfast every day and not eating after about 6 pm. There is science behind this. After about 14 hours without food, your body uses up all of the glucose in the system and starts breaking down fat for energy. Add in a workout during this time and you can lean up pretty quickly. I've already dropped 5 pounds in 2 weeks.
Not eating in the morning, though, can mean a pretty grumpy Brian. Since it does not contain any calories, coffee is something that is allowed. I look forward to my one cup of coffee with one no calorie sweetener packet for breakfast each morning. If that's all I'm having, though, it'd better be one darned good cup of coffee. With the little ones here are the house, I cannot head out to get a cup so I'm thankful, Dunkin Donuts sells its yummy coffee packaged up in the supermarket. I'm also thankful because, if I did have to go to Dunkin Donuts for coffee every morning, I'd be having donuts every morning, too. That would kind of defeat the purpose, right?
Right now, Dunkin Donuts is having a "Mug Up" Promotion.  Just take a picture of your "mug" while holding your mug and submit the photo at the "Mug Up" Promotion site for a chance to win some great prizes.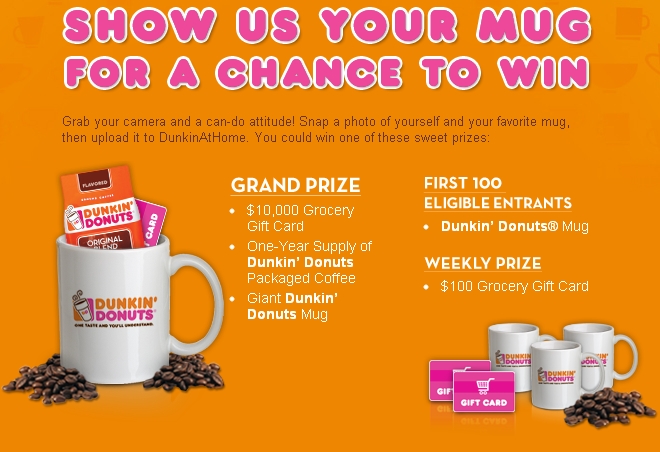 Here's my submission!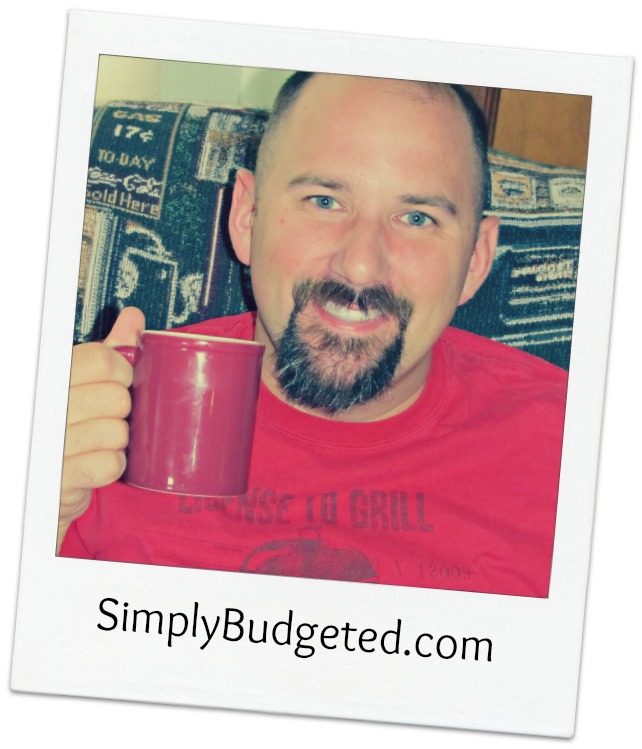 I wrote this review while participating in a blog tour by Mom Central Consulting on behalf of Dunkin' Donuts packaged coffee and received product samples and a promotional item to thank me for taking the time to participate.