As an reminder, no new babies here at our house. Since we don't feature baby themed reviews and giveaways here, we are excited to join in this group giveaway event for all of our readers that are still in baby-land!
A big note to my readers this giveaway is only open to Canadian residents so keep that in mind as you enter!!!
First comes baby then comes … baby gear. If you are expecting you will need everything in this giveaway!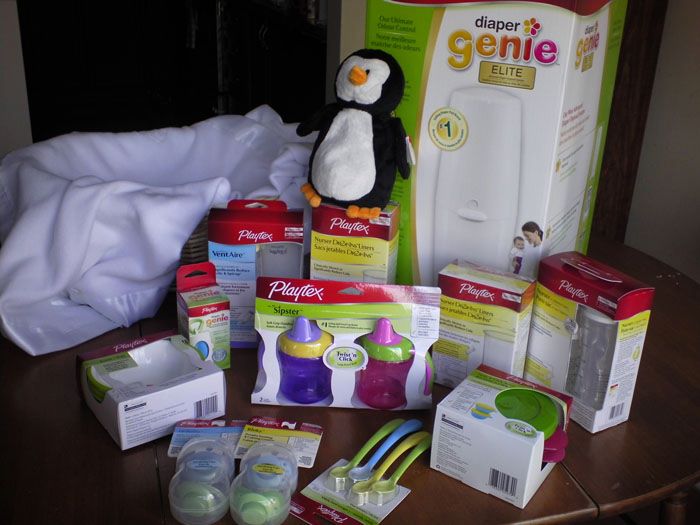 I have to admit that blanket looks a lot like Matthew's favorite blanket. That blanket has been washed so many times it isn't even funny. Plus I had to put new "silky" on the edge once already. The love for a blanket at this house is noticed by how dirty it is! How about your house?!
The prize is the Playtex gift basket pictured above & Diaper Genie valued at $150 total, plus a $100 gift card to Babies R Us! This will set you up for a great to start to welcoming the little bundle of joy in your house!
a Rafflecopter giveaway
Thank you to 
Kidsumers
 for hosting this giveaway.
NOTE: We did not receive payment for this post.