So there we were.  The S.H.I.E.L.D. agent and his two trainees.  Using the specially designed SuperHero AR app, we were on the search for the Avengers superheroes.  We had heard word that they were hiding out at the local Walmart, so we decided to check it out.  We found clues on the security scanners when we first walked in the door.  Surely they had been there.  After stopping to procure sustenance for my team, we decided to continue looking.
We found pizzas with their pictures all over them.  A calling card?  Perhaps.  It might be smart to get some to use as bait.  Apparently Ironman likes the cheese pizza and Thor likes the meat pizza.  If we can lure those two, we'll be off to a good start.  Using my app on the pizza box, I was able to see a model of the city.  Could they have moved on?  Time to search for more clues.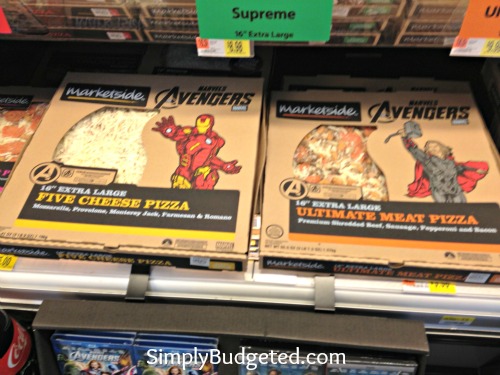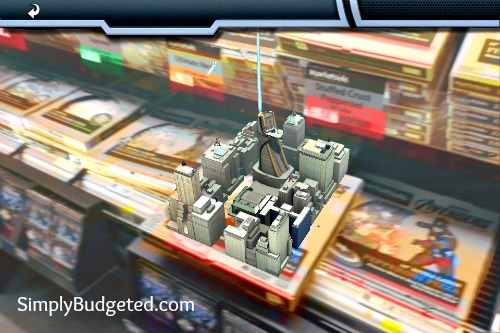 As we wander the store, we look for the 11 trigger points that I was instructed to locate.  These trigger points will unlock questions that I can use to find out more about which Avenger I most resemble.  Unfortunately, I was only able to find two.  One was on the security scanner that I mentioned earlier and the other was on a content pallet at the front of the store.  I find spare uniforms in the Halloween section, but no trigger point.  I find more supplies in the Toy section.  My trainees are distracted by these objects, but I stay on task.  Still, no trigger point.  They must be trying to throw me off of their trail.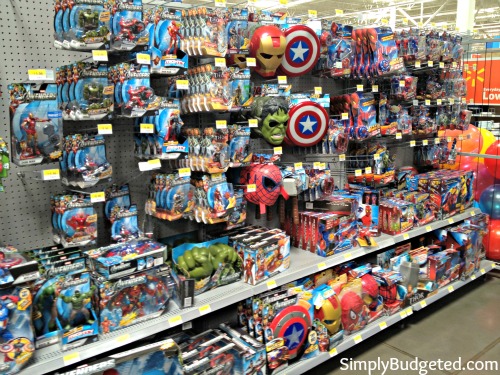 As we move into the Electronics section, I notice a large display.  Likenesses of the Avengers are everywhere and my SuperHero AR app teases me with the option of having my picture taken with them.  These clues tell me that I am on the right track.  Alas, my app malfunctioned, leaving me with no evidence to bring back to base.  The only evidence available was a video.  I chose the Blu-Ray/DVD/Graphic Novel Combo Pack, hoping that the book might shed some light on the situation.  Using my app on the cover of the video revealed the same city scene that I saw on the pizza boxes before.  I think that they are trying to tell me something.  I must watch this video to find out what.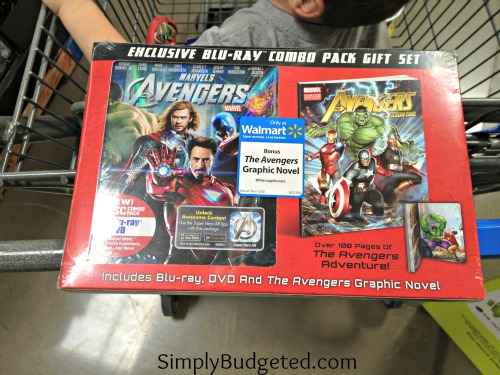 Sadly, I found no further trigger points in the area.  Fortunately, a different malfunction caused my app to show the final questions anyway.  As I completed the Top Secret Avenger test, I found that my answers matched me most closely with Captain America.  As my trainees and I exited the store, pride for my country shone through me.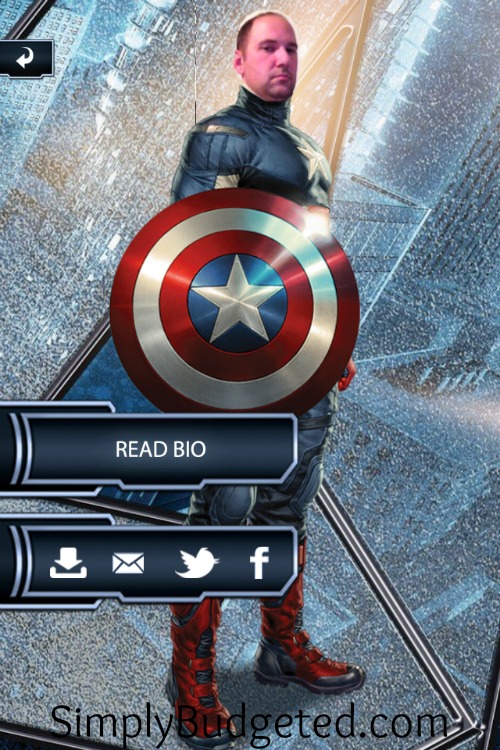 After we returned home, we prepared a meal fit for the Avengers.  I took advantage of some down time to practice my skills in the SuperHero AR app simulator game, defeating Loki in no time.  When the meal was ready, I watched the video to see if they Avengers had left me any further clues.  It seems clear that they have parted ways for now, but the Graphic Novel makes it clear that they are not gone forever.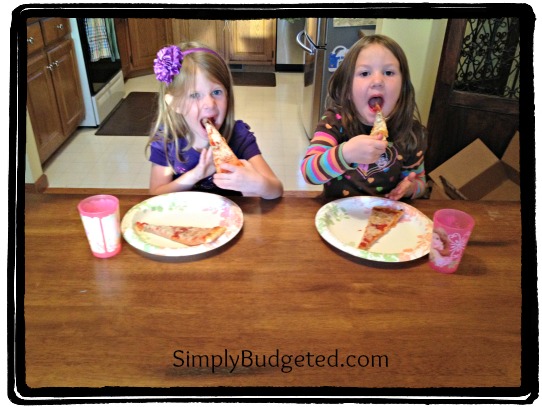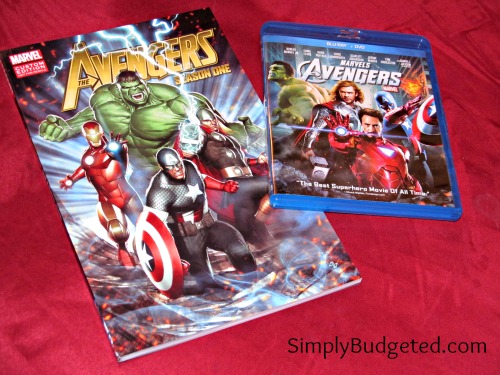 The Avengers Blu-Ray/DVD Combo Pack was released on Tuesday. You can find The Avengers Exclusive Blu-Ray/DVD/Graphic Novel Combo Pack at Walmart for $24.95! #MarvelAvengersWMT  Be sure to check out my full shopping experience in the Google + album I put together!
Plus did you know that select Walmart stores have special Avengers Character Appearances on Saturday, September 29, 2012? Even if you aren't near one of these Walmart locations you can check out Marvel.com, follow @Marvel on Twitter, and like Marvel on Facebook!
Have you seen the Avengers movie yet? Maybe you have even tried out the Avengers Augmented Reality App at Walmart yourself! Leave us a comment and let us know what you think of  the movie and app!
Note: I am a member of the Collective Bias™ Social Fabric® Community.  This content has been compensated as part of a social shopper insights study for Collective Bias™ and Marvel. #MarvelAvengersWMT #CBias #SocialFabric