Recently, we were sent shopping for light bulbs as part of the GE Lighting Champions for Kids SIMPLE Service Project.  GE Lighting provided us with one coupon to purchase a donation and another to give to someone to encourage them to complete their own service project. We gave the other coupon to Beth's mom and she bought the light bulbs for us to include in our charity donation! Check out our blog post about the shopping experience.  For this post, we are focused on the actual donation experience.  One of our local organizations is the Greene Alliance of Church and Community Efforts, or G.R.A.C.E.  This group consists of many different churches and individuals who come together to help the people in our community who need it most.  One of the services that they offer includes providing household goods to people who cannot afford them.  Most of these individuals use SNAP, but SNAP does not allow them to purchase items like diapers, toilet paper, or light bulbs. You can find out more about Champion for Kids by liking them on Facebook and following them on Twitter!
Unfortunately, like with many small volunteer organizations, the donation process had to be planned out pretty well.  Even though they sponsor programs all the time, the office is only open on a couple of days each week and then only for a few hours.  I had to plan my donation today between volunteering at Grace's school and picking up Sophie and Matthew from preschool.  Still getting these GE Lighting products to the right place is worth a little extra trouble.  These lights will not only be good for about 11 years, but will also lower energy costs over the course of those 11 years.  What a deal! Check out GE Lighting on Facebook and Twitter to keep up with the latest promotions, trivia, and event local events!
Here are a few pictures of the donation process: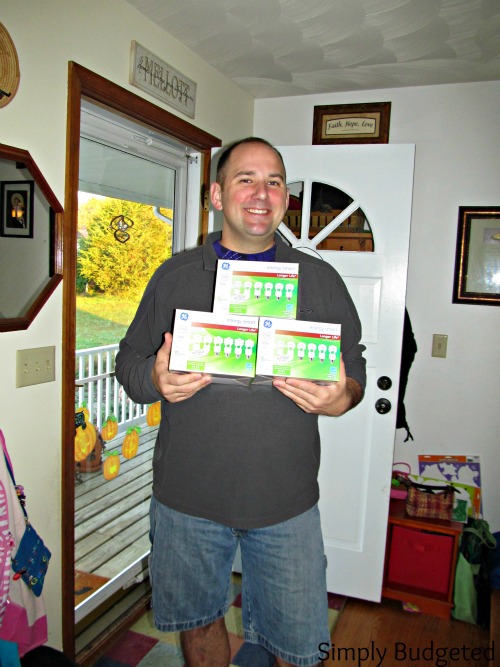 Me getting ready to leave to help and Grace's school this morning.  I'm bring these with so I can stop by to drop them off on the way to get the other kids later.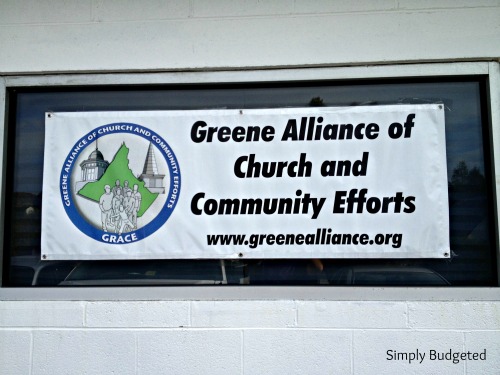 The sign on the side of the office as you get ready to go in.  They have taken over one half of a building that the local pharmacy occupies.  Why is it that the organizations that do the most good seem to get the least space to do it in?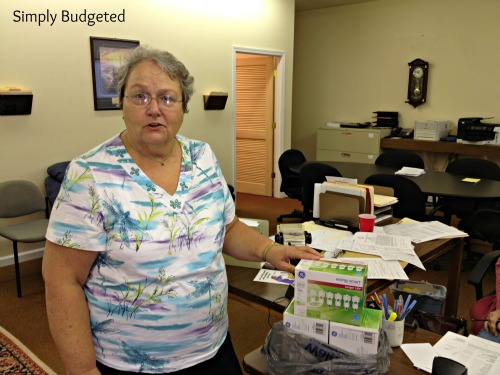 This sweet lady is Doris.  She was so excited to get these.  Her only problem:  since the bulbs are not individually packaged, she wondered how she would get individual bulbs out to those who need them.  She seemed to think that figuring out how to get it to the right place was a better problem to have than wondering where to get the stuff in the first place.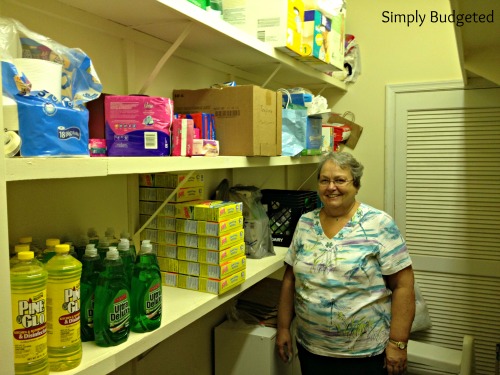 This is Doris in the Household Goods area.  What I saw as ridiculously small, she was more than thankful for because they used to have a storage area about one-tenth that size.  Funny how perspective makes you see things a little differently, isn't it?
 As part of my partnership with GE, I received coupons for my GE light bulbs.  All opinions posted about my GE Lighting experience are my own." "I am a member of the Collective Bias™ Social Fabric® Community.  This shop has been compensated as part of a social shopper insights study for Collective Bias™ Champions for Kids and GE Lighting #CBias #SocialFabric