We were lucky enough to be chosen to participate in a SIMPLE Service Project featuring GE light bulbs.  GE Lighting provided us with one coupon to purchase a donation and another to give to someone to encourage them to complete their own service project. You can find out more about Champion for Kids by liking them on Facebook and following them on Twitter!
As the holidays start sneaking up on us, it's important for us to remember how fortunate we really are.  These SIMPLE Service Projects give us a great opportunity to pay forward all of the blessings that we have received over the course of the year.  In our county, one organization, the Greene Alliance of Church and Community Efforts, Inc. (GRACE), partners with multiple organizations in the area to provide needed services to those who need them.  Among other activities, GRACE helps to provide needy families with household goods, including light bulbs.
When you head to the light bulb aisle are you overwhelmed by choices? From light bulb wattage to what they are made are to fit in to how energy efficient they are, the options seem endless when you hit that Light Bulb aisle in the store!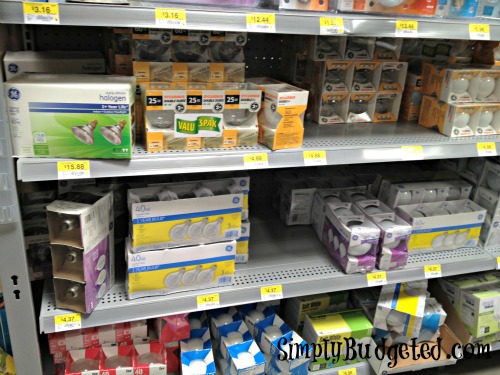 The great thing about donating these energy smart light bulbs from GE Lighting is that, in addition to giving light bulbs to those who need them, we also help to lower energy costs and lessen the need for light bulbs in the future.  You can see how much energy and money can be saved by checking out the GE Energy Savings Calculator.  When a light bulb has a lifetime of 11 years, I don't feel too bad about helping a family out with them.  We can be pretty assured that the kids in that family will have the light that they need to read and do homework for the vast majority of their time in school. Check out GE Lighting on Facebook and Twitter to keep up with the latest promotions, trivia, and event local events!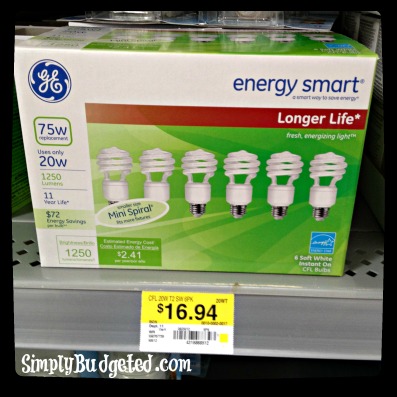 For Beth and I, it's important not only that we act charitably in our local community, but that we involve our kids and teach them how important it is that we help those who need a hand. Check out Google + Album to see our full shopping experience!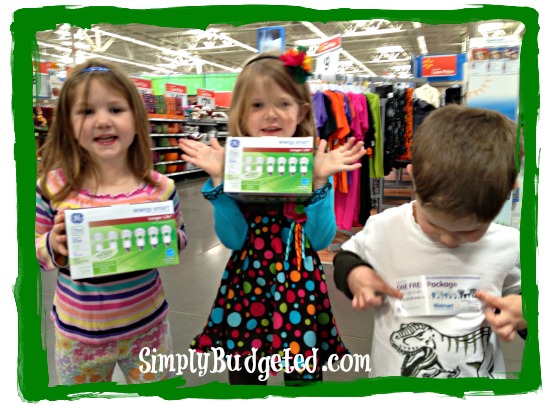 Check out this video about the features of GE Light Bulbs …

Ready to get GE Energy Smart Light Bulbs for yourself and your own Simple Service Project? Check out this coupon to save on your purchase! We passed a long a coupon to Beth's mom to let her contribute to the effort of collecting a donation for the GRACE organization in our area!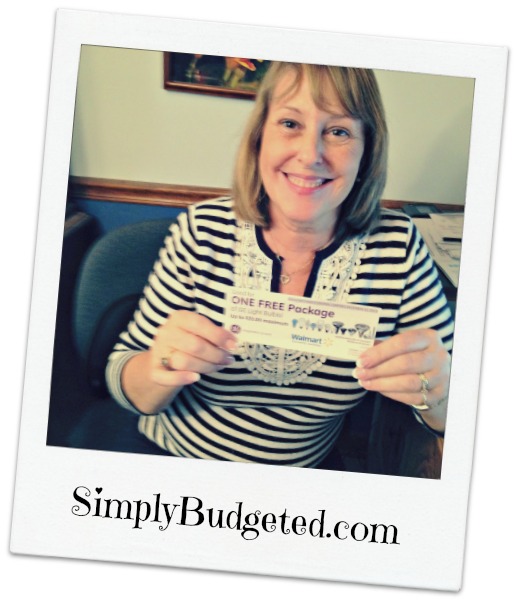 Have you thought about donating energy efficient light bulbs to a local organization in your area? Leave us a comment and let us know!
As part of my partnership with GE, I received coupons for my GE light bulbs.  All opinions posted about my GE Lighting experience are my own.  I am a member of the Collective Bias™ Social Fabric® Community.  This shop has been compensated as part of a social shopper insights study for Collective Bias™ Champions for Kids and GE Lighting #CBias #SocialFabric