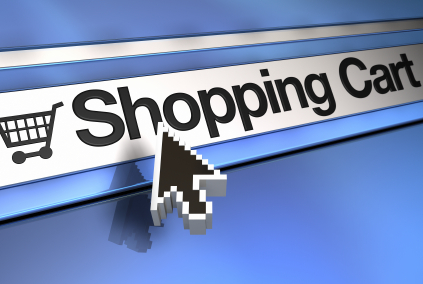 It's getting to be that time of year.  I love the holidays.  It's a great time to spend with family, to reconnect with old friends, and to eat plenty of yummy comforting food!  It's also a great time to score some great deals by shopping online.  You could stand in line for hours to find that one perfect gift or you can search the web and have it in no time, often at a great discount.  We have bought toys for the kids, games, power tools, and more than our fair share of clothes.
Of course, there are dangers to shopping online.  If you are shopping online, try to keep in mind these three tips.
When you are shopping online, do it at home and not in a public space.  Public computers are rarely secure.  People can tamper with them or even just watch your keystrokes as you enter your personal information.
You definitely have to make sure that you are shopping at reputable sites.  If you think to yourself, "I've never heard of this place before, let me check it out," just go ahead and step away from your computer for a few hours to cool down.
When you are checking out, look for the "s" in https://.  The "s" stands for Secure!  This assures you that your personal information will be safe and not shared with anyone.
None of these are guarantees that your information will not be stolen.  Hackers attack store databases all the time.  These tips will, however, help reduce the likelihood that someone else will spend your money for you. In addition to protecting you from identity theft, LifeLock.org has some great tips about how to shop safely online!
If you are interested in finding more tips to keep your personal information safe, check out the LifeLock for Life Game app on LifeLock's Facebook site.  You can also join the LifeLock Black Friday Twitter Party on November 23 at 6 pm EST to discuss safe shopping online and have a chance to win a $400 Best Buy gift card.  See below for more details and to sign up for the party.  We'll see you there!
What online shopping are you planning for this year?  Leave us a comment and let us know!