Beth and I were selected for the Just Dance Just Sweat Dream Team to incorporate Just Dance 4 into our workout plan.  We got started last week and we've been having a blast.  Beth is down 2 1/2 pounds and I'm down 4!  We must be doing something right!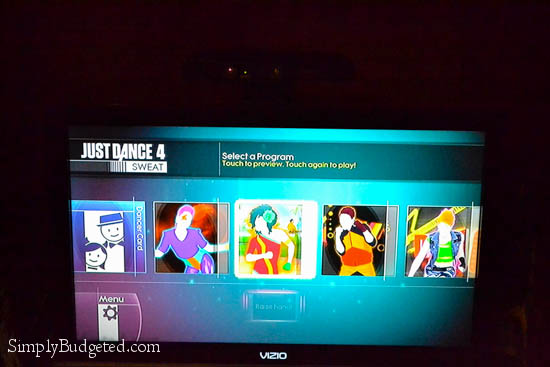 So far we've been working really hard on diet.  We cheated a little over Labor Day, but those smoked ribs were soooo worth it!  With the kids just starting back into school, forms to fill out, etc., we've found it difficult to make our Just Dance workout a nightly routine, but 3 times a week isn't too bad.  As ridiculous as we both feel doing the workouts (we are not dancers), I love that chance to spend some silly time with Beth.
I'll admit that I did not think that the workouts would be terribly strenuous, but this first week shut me up about it.  By the time I was done with a 25+ minute workout, my arms and legs were feeling pretty heavy and I had built up a good sweat.  The next mornings were definitely a little slower getting up.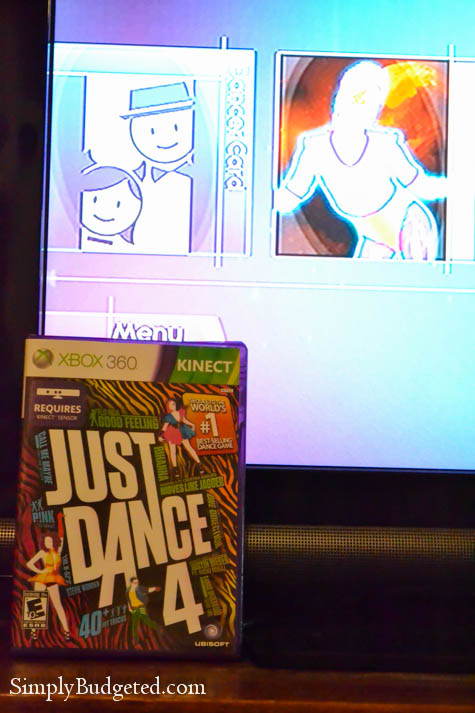 Still, you want to keep going back.  You want to hear that "Perfect" chime going off.  Such a gratifying sound when you are feeling beat down!  The biggest issue that we are working out has more to do with the Kinect.  For some reason, it's just not recognizing us well.  You have to move forward or backward to just the right spot and, when moving side to side, the game will actually switch out your position!  At one point, I was dancing and getting no credit.  At another, I was competing as a different player, so my points weren't adding up the same.  A little frustrating, but, in the end, it's a game and you are working out and moving and having a good time together.  So worth it!
Here's a video of my progress update and of me working out to the game.  Disclaimer:  If you die laughing, we at SimplyBudgeted.com cannot be held liable!
How are we doing?  Make sure you leave us a comment to show your support.
I was selected for this opportunity as a member of Clever Girls Collective and the content and opinions expressed here are all my own.