This is a sponsored conversation written by me on behalf of International Delight. The opinions and text are all mine.
Did you know that August is National Coffee Month? Neither did I! Makes sense though, doesn't it? After a full summer of having the kids, back to school time means that you can finally sit back and actually enjoy a cup of coffee.
Personally, I like to fill up a cup, add just a touch of International Delight French Vanilla, and sit back with that day's crossword puzzle. It keeps my mind sharp and helps me start off the day with my thoughts a little more organized.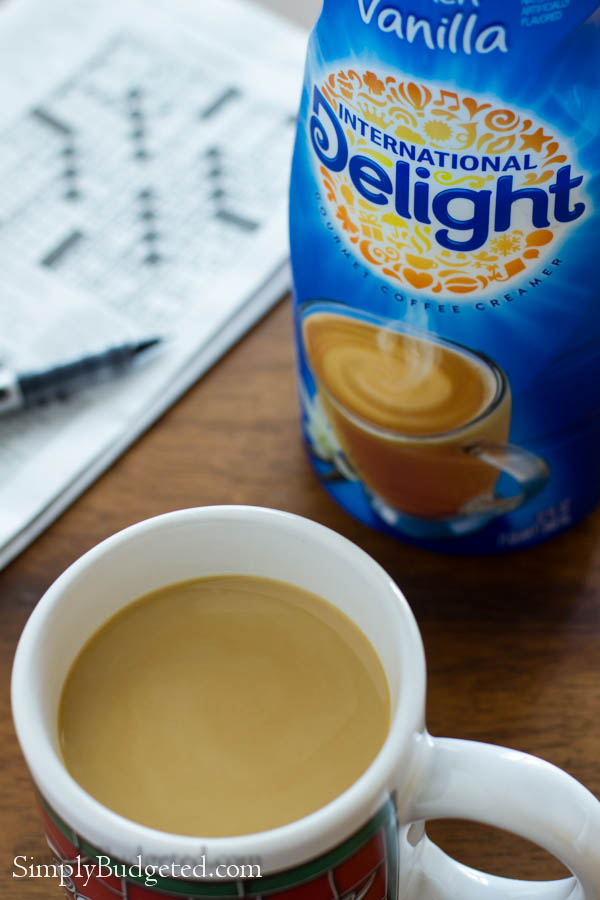 Once I've got my head together, I can start planning things out for the day. One thing I know I've got to plan for is an afternoon snack for the when the kids get home from school. Since August and September are still pretty warm in Virginia, ice pops make a lot of sense.
I don't want my kids just having frozen sugar after school, though. It's not good for them and it won't fill them up. They'll just be complaining about being hungry again before dinner. That's no way to get your homework done!
I want to make something that's a little healthier for them that'll get them through to dinner. So, I made up a batch of Banana Berry Frozen Smoothie Pops (recipe below).  I tossed some strawberries, raspberries, blueberries, and a couple of bananas into the blender. Since I had out my International Delight French Vanilla for my coffee, I poured a bit of that in for a little extra flavor and to get the other stuff moving around better.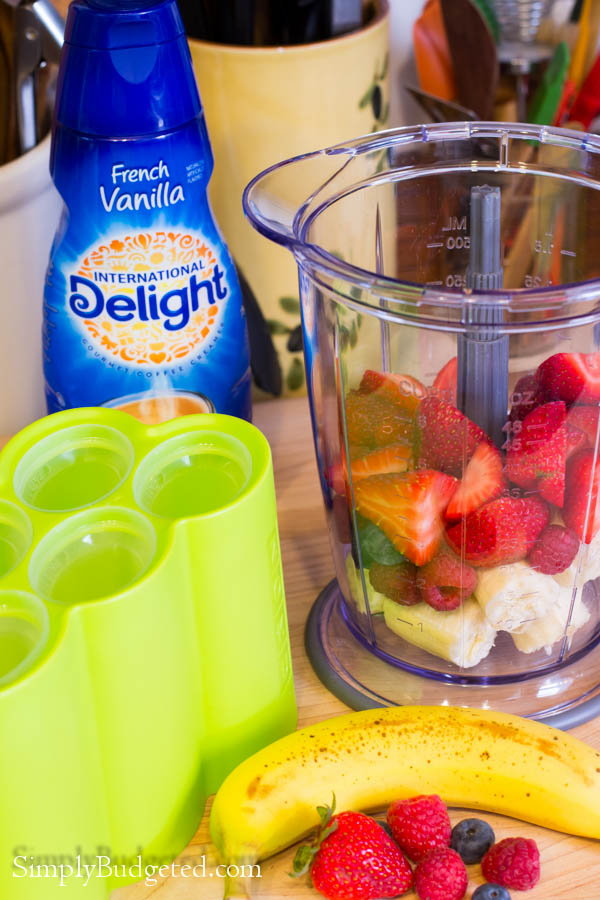 After that, I poured the mixture into ice pop molds, covered them up, and set them into the freezer (if you throw in another banana and some more berries, you might have enough leftover for a tasty morning smoothie for yourself!).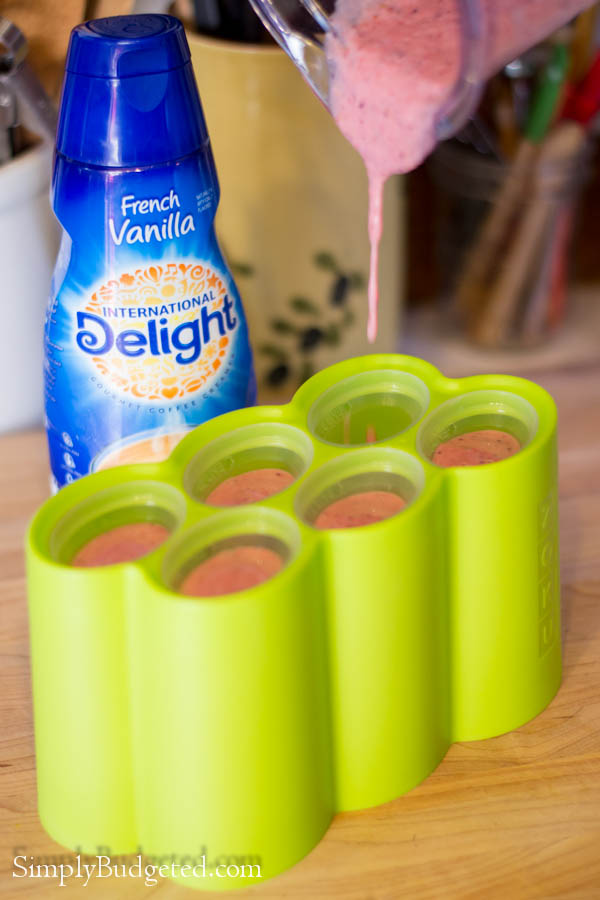 By the afternoon, they'll be frozen solid and ready for the kids. And since we have 3 kids, making 6 pops means that I'll have a healthy frozen treat for 2 afternoons! WIN! I'll pull them out by running a little water over the outside of the mold and hand them over. I'll also put out some fresh fruit in case they need a little something extra. Hooray for healthy afternoon snacks!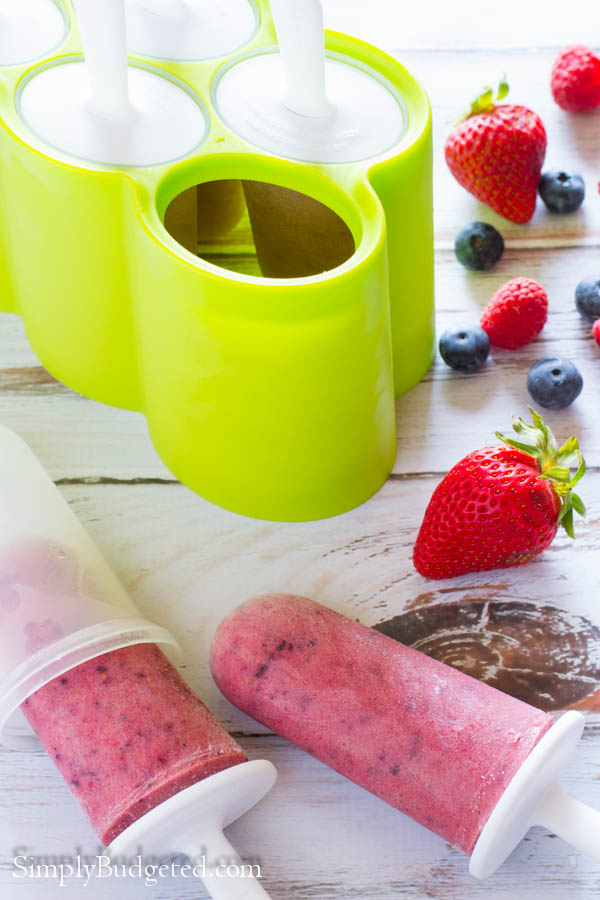 In case you are wondering whether or not the kids love them, just take a look at this!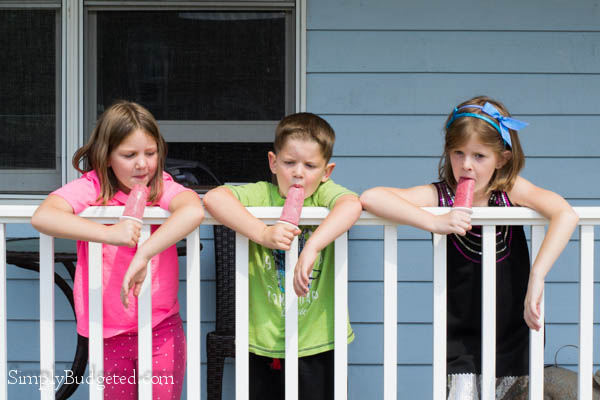 How do you ID? Looking for other great ways to use International Delight products? Find and share delight in the International Delight Pinterest community!
Banana Berry Frozen Smoothie Pop
Ingredients
2 ripe bananas, peeled and broken into pieces
10 strawberries, hulled and halved
15-20 raspberries
15-20 blueberries
1/4 C International Delight French Vanilla Coffee Creamer
Directions
Place all ingredients into a blender. Blend completely.
Pour mixture into frozen ice pop molds following manufacturers directions. Freeze 8 hours or overnight.
Serve and enjoy!