This post is part of the blogger program by Naturally Fresh® and The Motherhood, who compensated me for my time and the development of this recipe. Opinions, experiences and photos shared here are my own, and I hope you enjoy them.
The end of January every year brings an internal conflict. On the one hand, you've made some great strides in diet, lifestyle, etc. Those goals you've set for the new year are really coming along. On the other hand, SUPER BOWL!! We've got a great little Chicken Cobb Slider that will help you stay on target, but still let you enjoy the festivities.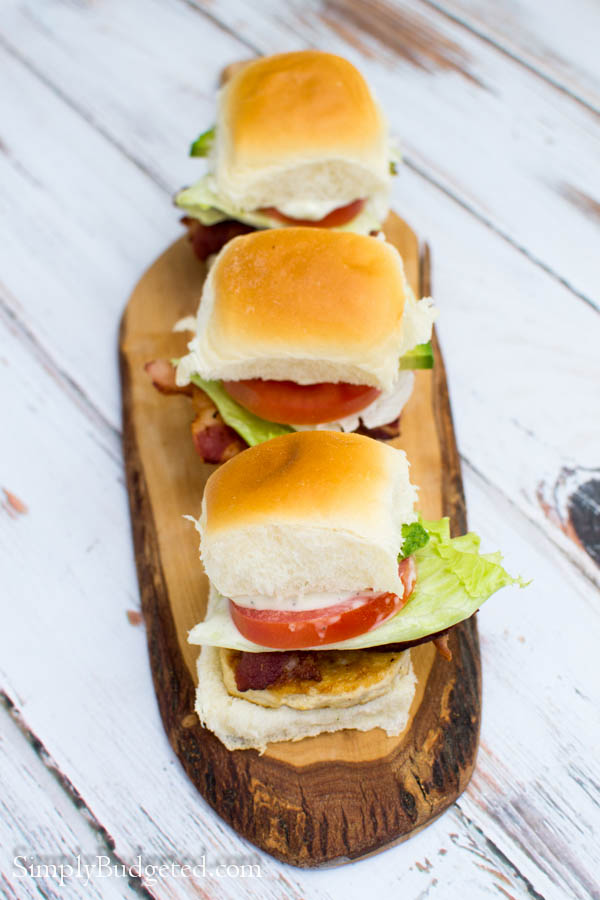 Here at SimplyBudgeted, we have started to take strides to limit the number of preservatives that we, as a family, consume. We are trying to make more "better-for-you" choices. We are eating more real food and less fake stuff and we are definitely trying to eat a few more salads! The problem is that, even if you are eating salads, so many of the dressings available on the shelves are full of artificial flavor "enhancers", thickeners, and preservatives. That stuff is just not good for you!
Fortunately, Naturally Fresh® does not include any of that in their refrigerated dressings. So it's a great "better-for-you" option for dressing your salad.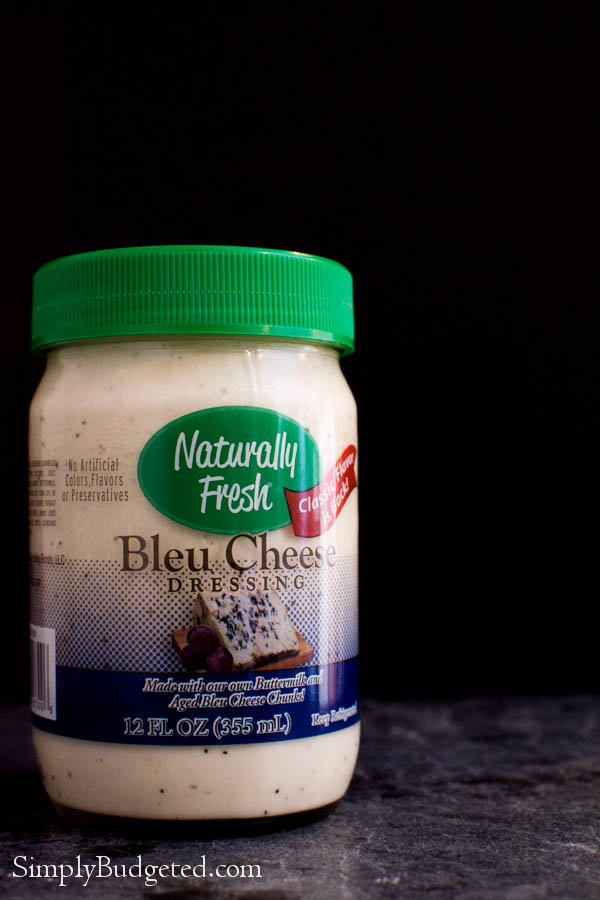 That still doesn't address our problem, though. Let's be honest, no one is coming to your Super Bowl party for salad! That's why I decided to make my salad portable and turn it into a Chicken Cobb Slider. It's actually pretty simple and very tasty!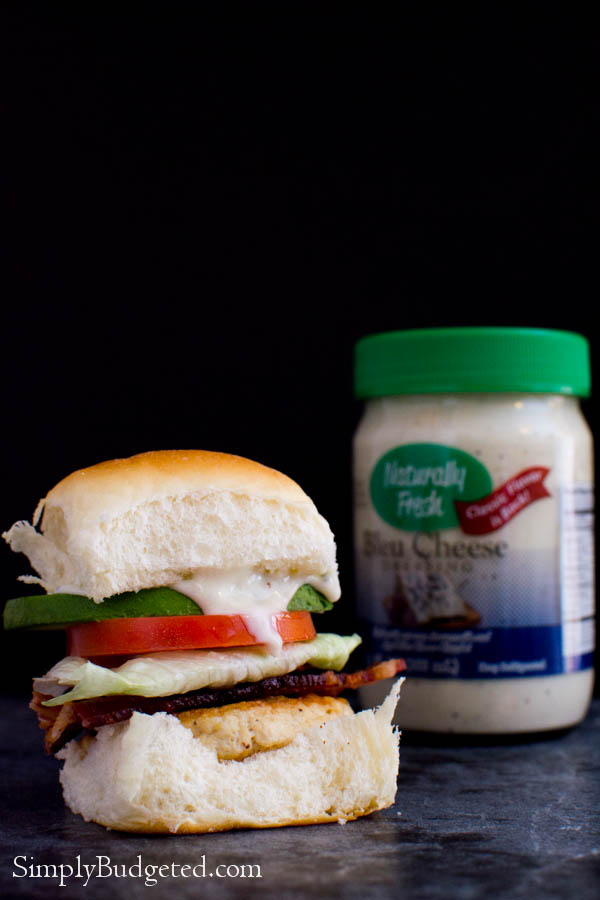 You see, one of my favorite salads is the Cobb salad. Lettuce, tomato, bacon, chicken, avocado, hard boiled eggs, and blue cheese all piled together. It's like every flavor that I love in one bite!
For my slider, I simply took 1 lb. of ground chicken breast divided into 1 oz patties, seasoned them with salt and pepper, and fried them up in 2 tbsp olive oil over medium-high heat. I placed those onto 16 rolls with 16 slices each of crispy bacon, lettuce, tomato, and avocado, and about 1 cup of Naturally Fresh® Bleu Cheese Dressing divided amongst the sandwiches.
That's it! It's about a 3 bite sandwich, perfect for watching the game and way better for you than your typical Super Bowl fare. I'm pretty sure it'll keep your friends coming back for more!
As a special thank you to our readers, we are offering five of you the chance to each win a coupon for a 12 oz bottle of  Naturally Fresh® dressing. Please see the details below.
Can't wait that long? You can find the high-quality, homemade-tasting dressings from Naturally Fresh® at your local Kroger or Publix.
Do you use dressings for something besides salads? Dip your veggies in it? What about your pizza?  Share your favorite use for salad dressing with us!