With Spring upon us and Summer quickly approaching, it's not too soon to get thinking about how you're going to spend those beautiful evenings. For me, kicking back with a glass of wine and a few buddies is a great way to relax. After a Winter of saying no,  Ribera del Duero y Rueda want you to say "Si" to affordable Spanish wine. To get you started, I've got some perfect, and maybe unexpected, pairings for you.
"Grillin' and chillin'" is all about keeping things light and easy. It's about simple combinations that are easy to eat and that just plain taste good. When I'm cooking for a crowd, I want to be able to put out lots of food, but still pay attention to my guests. I just shouldn't have to think so much. A hot grill, some good friends, and a glass of wine make the evening pass pretty quickly. Like Julia Child once said, "I enjoy cooking with wine, sometimes I even put it in the food."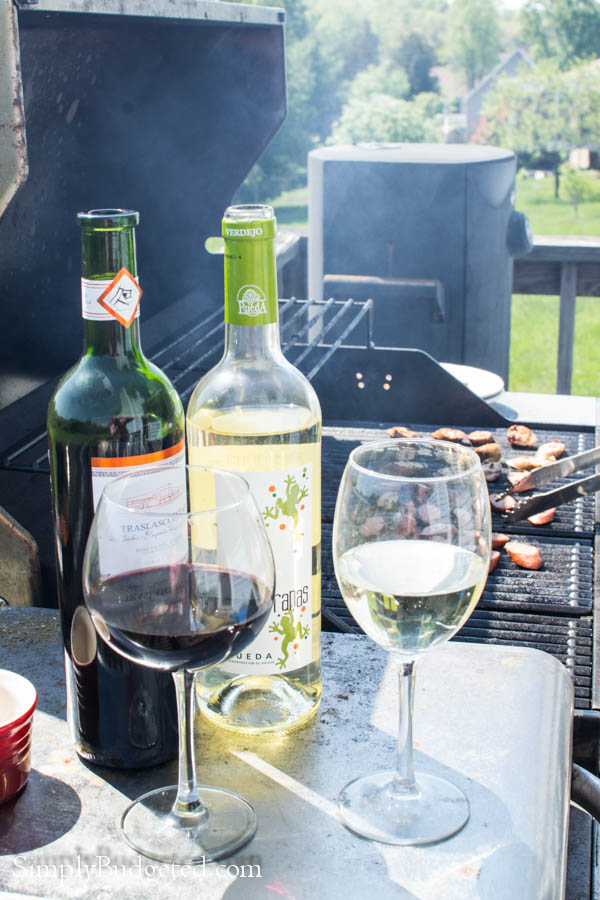 Since Ribera del Duero y Rueda make Spanish wines, it's only natural to think of tapas for dinner. Tapas are small plates that are typically served with drinks. It's a fun, interactive way to eat and no one has to feel bogged down by a big plate of food.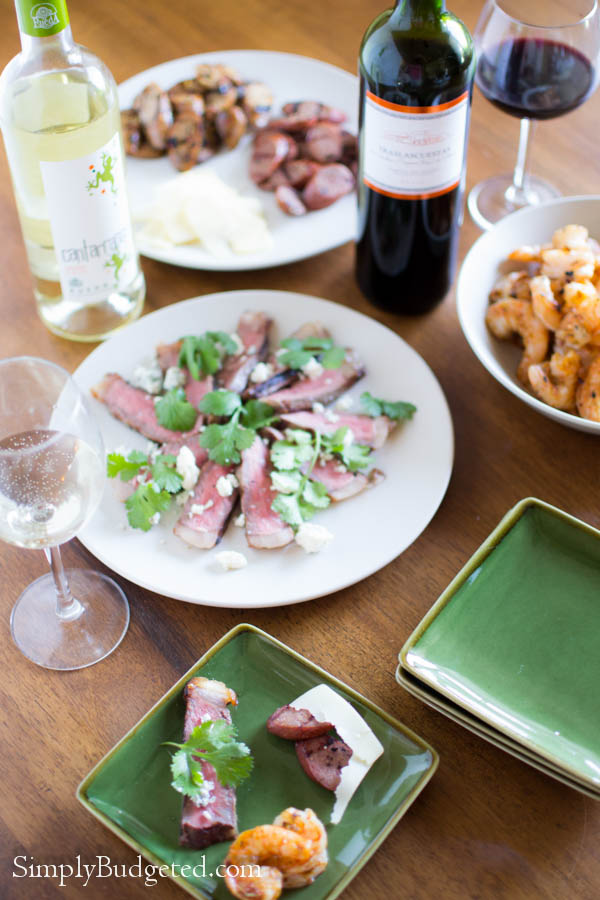 I start off with a light shrimp dish. I make a spiced butter by melting butter and adding paprika, garlic powder, onion powder, chili flake, salt, and pepper. I grill the shrimp for about a minute on one side, flip and brush with butter, cooking for another minute, and flipping one last time to brush again. I remove them from the grill and serve with the Rueda, a crisp, fruity white wine made with the Verdejo grape. The slight spice from the shrimp pairs perfectly with the acidity from the wine and the touch of oak in the wine is very nice with the smoke flavor from the grill.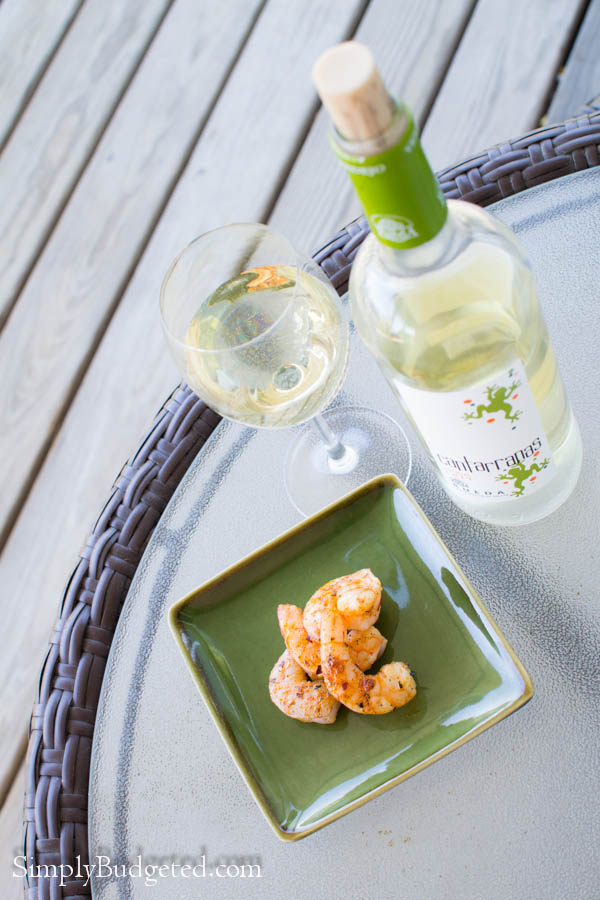 Next, I move on to sausage. Several years ago, I learned this great tip for feeding a large group. Take cooked sausages (think kielbasa, not Italian) and slice them in advance of the party. During the party, take those slices to the grill. Just one or two minutes on each side heats up the sausage and gives some great smokey flavor. I serve it with a little smoked cheddar and the Rueda. Again the crisp, fruity flavor from the wine is ideal with the creamy smoked cheese and delicate flavors of the sausage.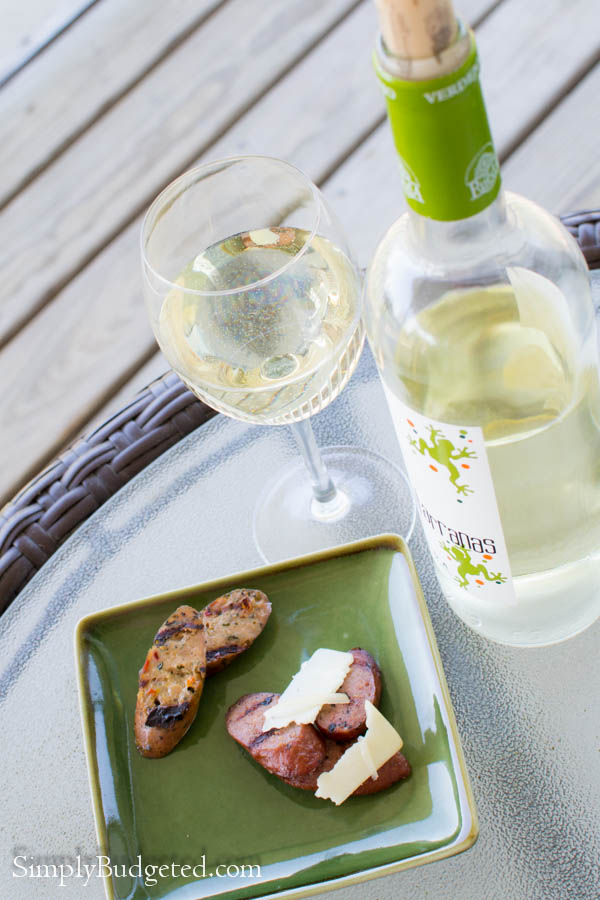 Finally, I end with something a little more substantial. I take a lovely strip steak and cook to a perfect medium. After resting for 5-10 minutes, I slice it into 1/4″ slices and top with blue cheese, cilantro, and some finishing salt. Talk about heaven in your mouth! The creamy, tangy blue cheese is natural with the meaty steak and the cilantro just cuts into the blue cheese. Pairing with the bolder Ribera del Duero makes perfect sense. This rugged red is made from the Tempranillo grape and is a little dry, has great oak flavor, and just melds perfectly with the blue cheese. It's like the two were made for each other.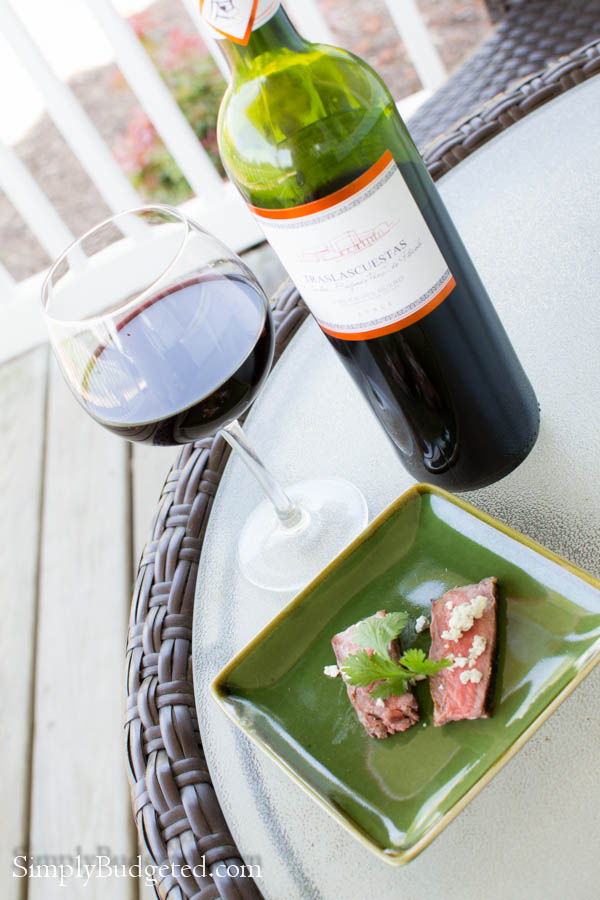 At the end of the day, drinking wine is all about drinking what you like. These pairings are about matching up good food with good wine and enjoying life, if only for a few moments. If you're looking for more information about Ribera del Duero y Rueda, including more pairings and even a wine-themed playlist, head over to their Tumbler page.
What are you eating and drinking this Summer? Do you have a favorite pairing for Ribera del Duero y Rueda wines? Leave a comment and share!
I was selected for this opportunity as a member of Clever Girls and the content and opinions expressed here are all my own.