This shop has been compensated by Collective Bias, Inc. and its advertiser. All opinions are mine alone. #SunsOutSpoonsOut #CollectiveBias
Have you ever just wanted a brownie sundae? Please, please tell me that I'm not the only one. Well, by freezing brownie bites and a scoop of my favorite Blue Bunny ice cream in a jelly jar, I can have one of my favorite treats whenever I want!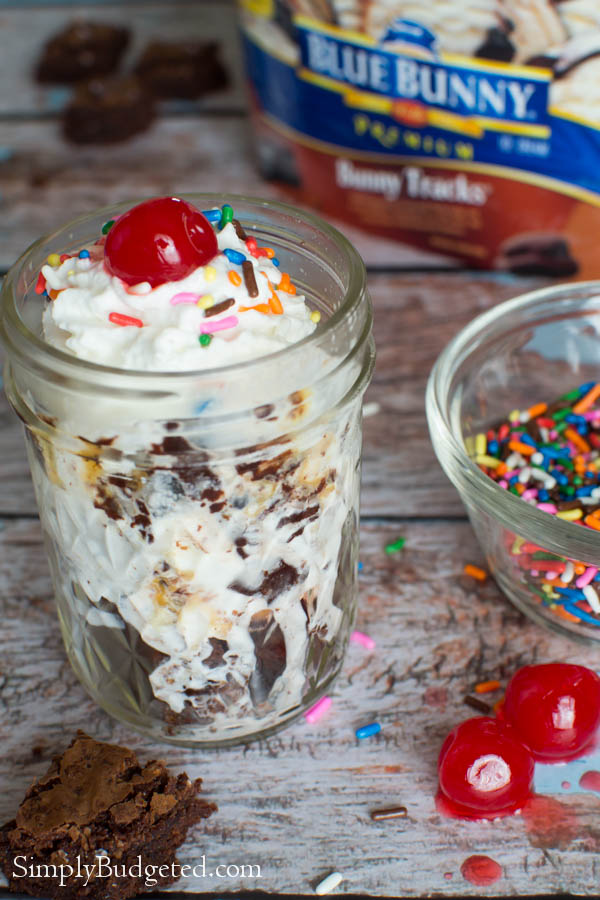 The worst part about wanting that brownie sundae is feeling that craving and then realizing that you have to make an entire pan of brownies for it. Then, you realize that you have another 23 brownies that you need to eat before they go bad. I basically have the choice between feeling guilty about throwing away perfectly good food or feeling guilty about eating them all!
So what have I started doing to solve this problem? I freeze the brownies! No joke! I bake a batch of my favorite boxed brownies, cut them into bite-sized pieces, and freeze them. The brownies stay incredibly chewy and are perfect for your sundae. To make reaching for my "diet interruption" a little easier, I toss a few pieces of brownie and a great big scoop of Blue Bunny ice cream into a jelly jar.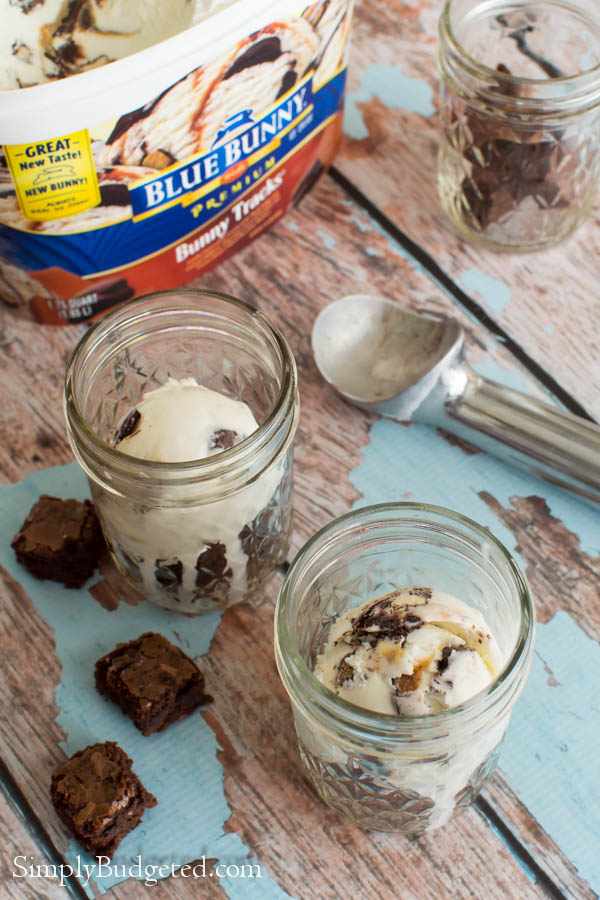 I screw on the lid and pop them into the freezer for easy access. They are the perfect serving size!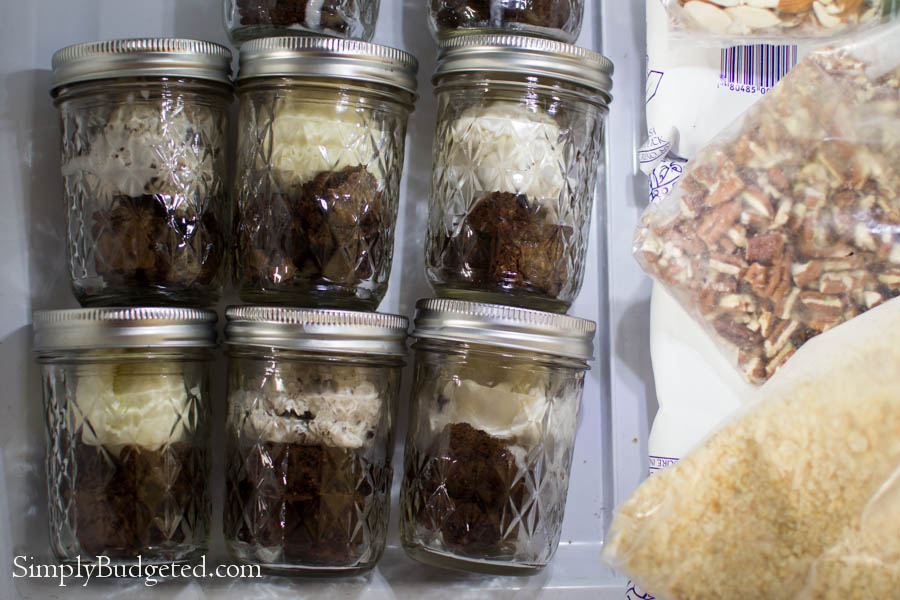 Add whipped cream, sprinkles, crushed sandwich cookies, chocolate syrup…anything your inner child desires! Just don't forget the cherry on top!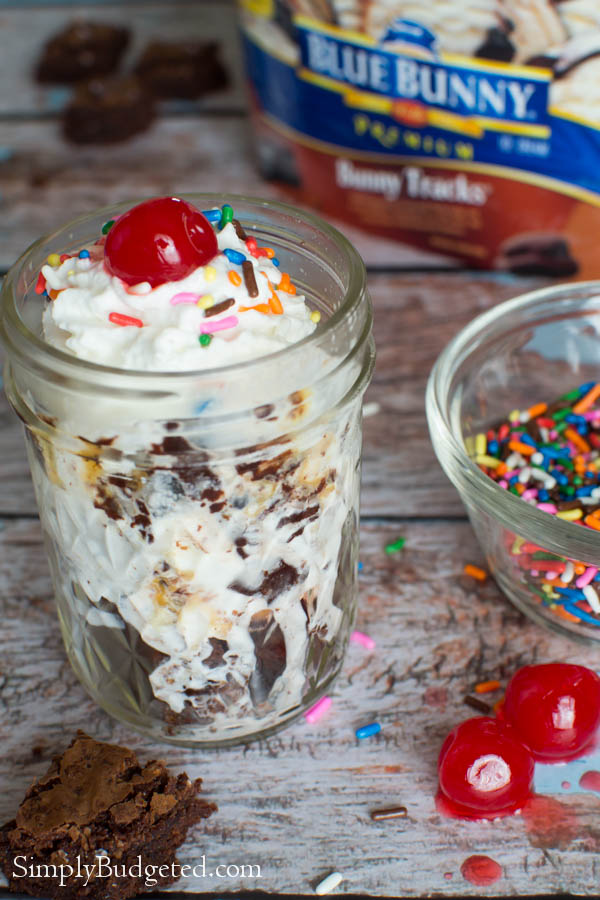 You know, with school getting back into session soon, this will be perfect for an afternoon treat after the kids get home. They can grab a jar, a spoon, and a couple of toppings and get their own snack for a change! Have summer birthdays like we do? How about making an ice cream party a little easier by pre-making enough sundaes for all of your guests in all sorts of different flavors. No more scooping ice cream while 20 hungry kids surround you! Lay out toppings and let them have at it!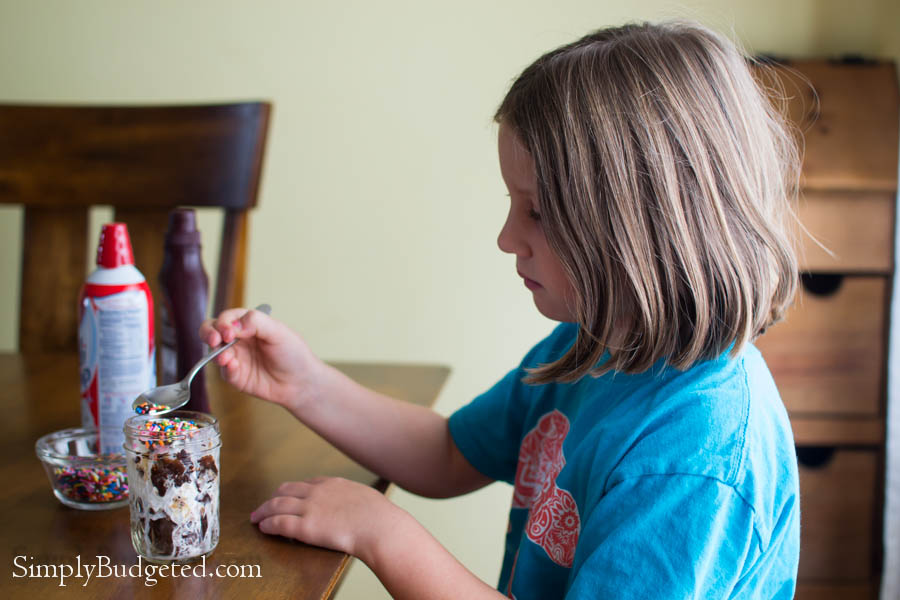 Make sure you head over to Walmart now to pick up your favorite flavor of Blue Bunny ice cream right in the freezer section!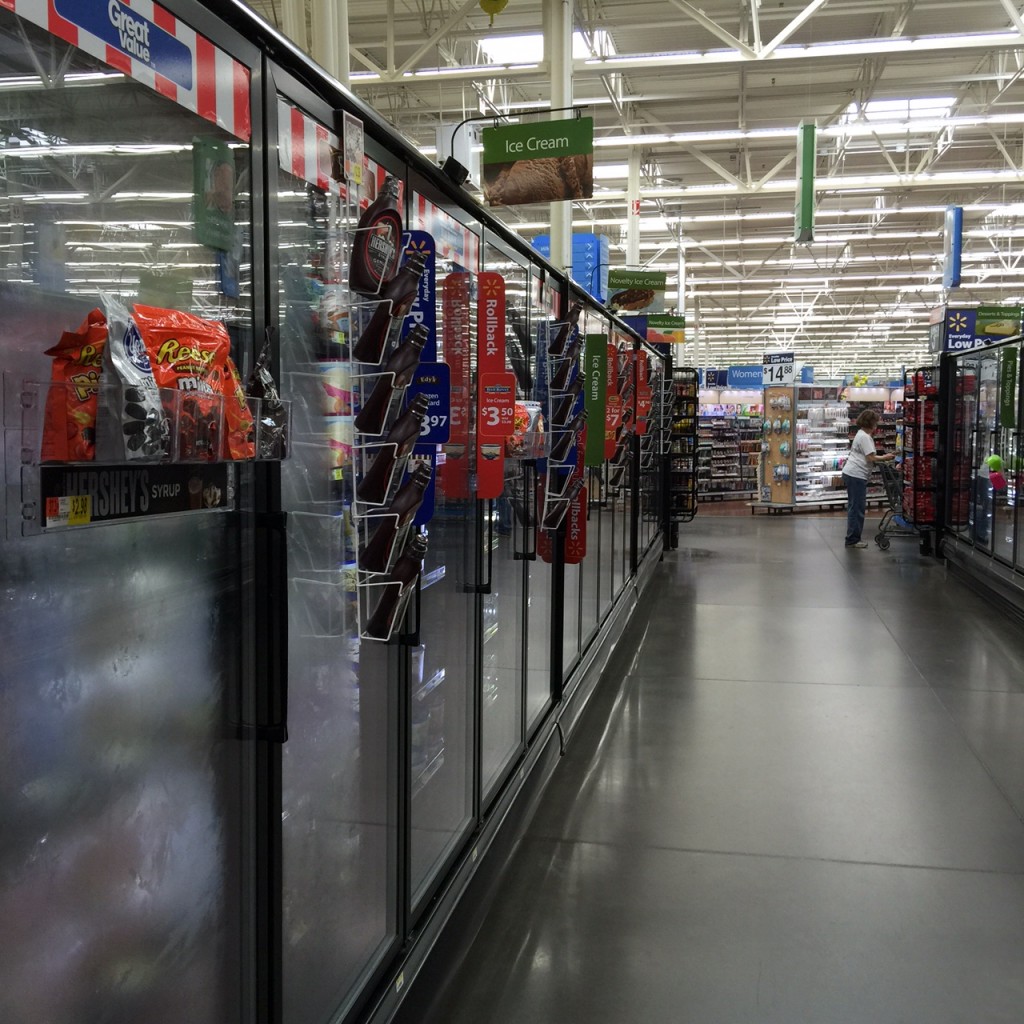 Make-Ahead Brownie Sundaes
Ingredients
1 batch of prepared brownies, cut into 24 servings
your favorite Blue Bunny ice cream flavors
sundae toppings (i.e. sprinkles, whipped cream, chocolate syrup)
Directions
1. Collect enough jelly jars to satisfy the desired number of servings. Divide each brownie serving into 4 parts. Place each brownie serving into a jelly jar. Wrap remaining brownies in plastic wrap and freeze for up to three months.
2. Top each brownie with one scoop of your favorite Blue Bunny ice cream. Screw on the top of the jar and freeze until ready to use, up to one month.
3. When ready to serve, remove from freezer and top with desired toppings. Enjoy!
Do you have any tricks to make grabbing that favorite treat a little easier? Leave us a comment or check out Blue Bunny's Social Pages for more great ideas!