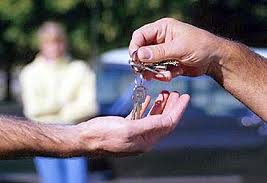 Buying a car on a budget often means purchasing one that is pre-owned. The idea of used car buying is nowhere near as dirty as it was in the past. There are far more reputable used car vendors than there were in the past and the growth of online car sales has boosted the used car domain.
If you are going for a used car though, make sure you know exactly what you want before buying. The first thing to do is ask the vendor for the car's paper work, they should be able to produce the VIN numbers the MOT and the registration certificate. Make sure the paper work is in the sellers name and even ask for some ID from the seller if you feel you need to be extra vigilant.
Have a shop around and make sure you are getting the best price for the car. You can compare the price to others on the market of the same model. You can also use professional evaluations. Auto Trader offer car valuations on their site, so make sure you consult a reputable source before handing over the money.
Some used/cheaper cars can be safer and better value for money than some of the more expensive models. Even a brand new Nissan Versa comes in at around £7500 (approximately $11760 US), which can be cheaper than a used Audi for example, but will be more reliable, long lasting and come with top of the range technology. If you are thinking about buying new, you may consider car finance. This makes paying for your car a lot cheaper from the outset but you may be paying more in the long run.
This featured post was brought to you by autotrader.co.uk.