We are only slightly embarrassed to participate in Trisha at MomDot's blog carnival this week. (We missed the last one but may have to catch up some day!)
So what is our fridge/pantry? Well we have the fridge in the kitchen and three cabinets Brian took over because he doesn't like our pantry. He cooks so I deal with it even though I dislike the set-up. Plus we have a deep freezer, an extra fridge (thanks Craigslist!), a closed pantry, and open shelves in the garage. whew. Here we go …
I will note that tomorrow is trash day so the fridge is cleaned out plus tomorrow is shopping day so it will fill up some.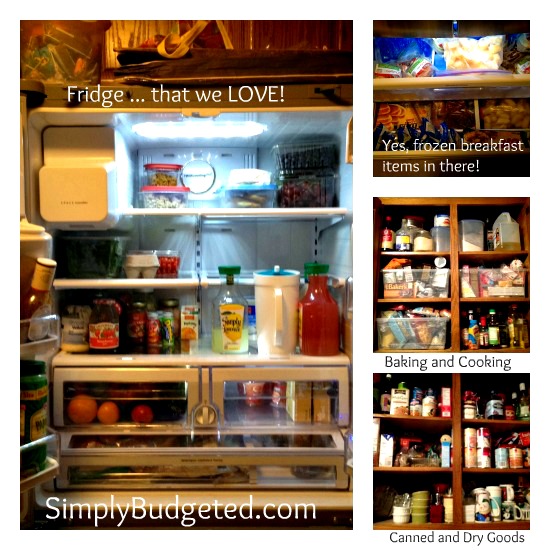 Our garage …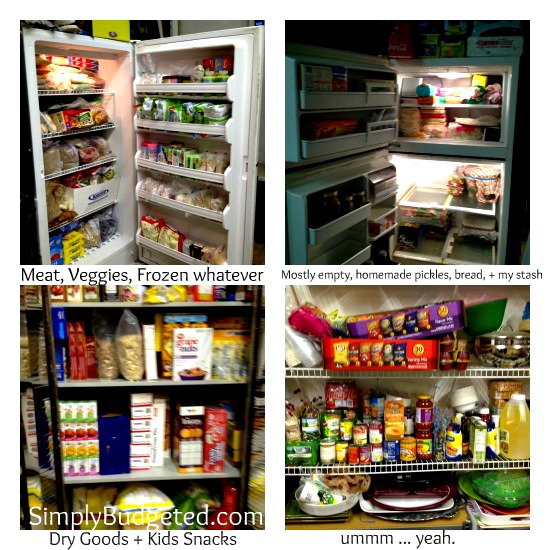 My confession … I worked hard at all of those cookie booths selling cookies with the girls freezing my butt off. It is only right that some of cookies are freezing themselves right now for my later enjoyment!

(That note isn't really there but I will seriously hunt you down if you take those cookies!)
What are you hiding in your fridge or pantry? Feel free to head over to MomDot and share a post or just leave a comment here!