Brian participated in the Tough Mudder in Maryland on Saturday. This the picture he sent me to my phone after the race.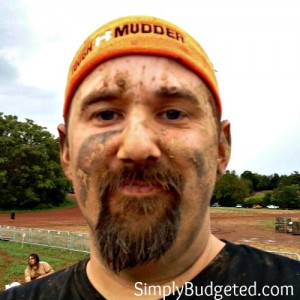 Thankfully he was slightly cleaner when he got home … oh and the goatee is finally gone!!;)
Do you enjoy the mud races or do think these guys are nuts? Leave us a comment and let us know!