In the midst of the recession and with new laws in place to encourage drivers to be more fuel-efficient, we now have more incentive than ever to save fuel. If you are looking for a greener car to replace your gas-guzzler, try finding one online – sites like VCARS.co.uk have used cars for sale.  There is no need to worry however, as being fuel efficient does not necessarily require forking out your hard-earned cash on a new car.
Here are few ways to make your existing car more fuel-efficient: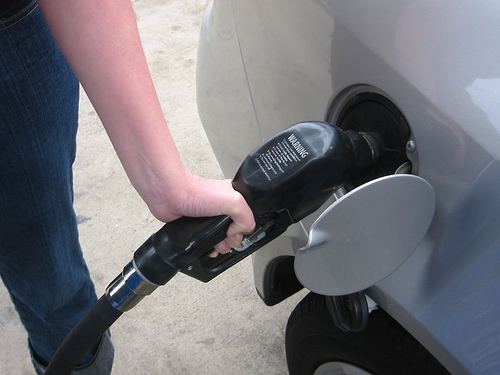 Use your brake cautiously
While it would be counter-productive and incredibly dangerous to stop using your brake, constant and unnecessary use of the brake wears out your tires more quickly and can increase your car's petrol consumption by 35%! Get out of the habit of riding on your brake and watch your savings grow.
Change your air filter
Nearly one out of every four cars is running with a dirty air filer. If that's the case with your car, swapping it out for a new one can improve its gas mileage by as much as 10%.  It is estimated that a quarter of cars in the UK are running with dirty air filters , and consequently this is a prime cause of fuel-inefficiency – the air filter is vital for your car's smooth operation, and if clogged up will also eventually lead to your bank balance being clogged too.
Check your tires
Around 30% of cars have tires that are under-inflated, leading to both premature and uneven wearing. If your tyres are inflated by the average 3.4kg, then this will lead to 2.8% loss of fuel-efficiency.  Check your tyre pressure fortnightly to save 6 pence per gallon.
Definitely need a replacement?
If you're on the lookout for a greener car however, why not check out the Series 1 BMW – you can purchase a used BMW from VCARS.co.uk at a great price.