This is post will feature WannaHavaCookie, the second of five finds that we will feature from the DC Metro Cooking Show back in November! Watch this week for ALL of these finds as they might make a great Valentine's gift for your love or even your kids … or maybe a teacher … or even yourself!

Details …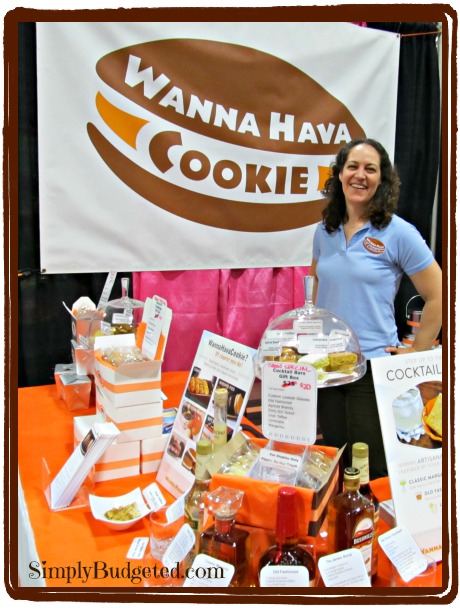 We had the opportunity to meet Marrisa and her husband at the DC Metro Cooking Show! She had boxes of her whoopie pies and cocktail bars stacked high the first day. The stacks kept getting smaller and smaller. WannaHavaCookie offers not only whoopie pies and cocktail bars but also cookies, favors, and seasonal flavors! WannaHavaCookie is based out of Chicago but doesn't have a store front! You can find them online at WannaHavaCookie.com plus on Facebook and Twitter!
Our Thoughts …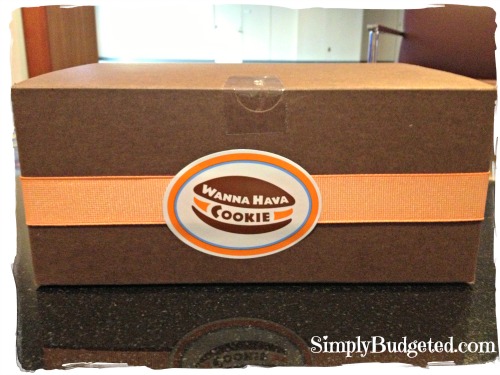 We were so excited to walk out of the DC Metro Cooking Show with these Whoopie Pies to review and the cocktail bars that Brian couldn't not buy! I don't know how both ended up in the trunk on the way home because we decided to not stop for lunch and we could have … no should have eaten some of the whoopie pies for lunch that day. They did all make it home in the box and we promptly hid them from the kids. Why would we share that goodness? We had the Apple Caramel Whoopie Pie, Pumpkin Whoopie Pie, and Red Velvet Whoopie Pie. The Red Velvet was my favorite for sure but the other varieties were really good too with pumpkin being my second favorite. Marissa changes up the flavors seasonally so you always have new options to discover when you head over to order off their website! The best part of the whoopie pies though was that you could tell they were freshly made and the packaging made it feel like such a gift. These would be a great gift for a teacher, a friend, or even for yourself!
Don't you want this?! I know I want take Marissa's advice and skip the healthy eating and go back for more whoopie pies from WannaHavaCookie!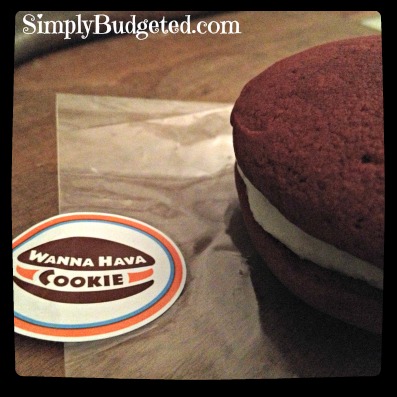 We are excited to offer a giveaway of an assorted Whoopie Pie Box to one our readers! Good Luck!