This year I found painting. I went to a class at a local place called Wine and Design. Did you see my picture over on Instagram?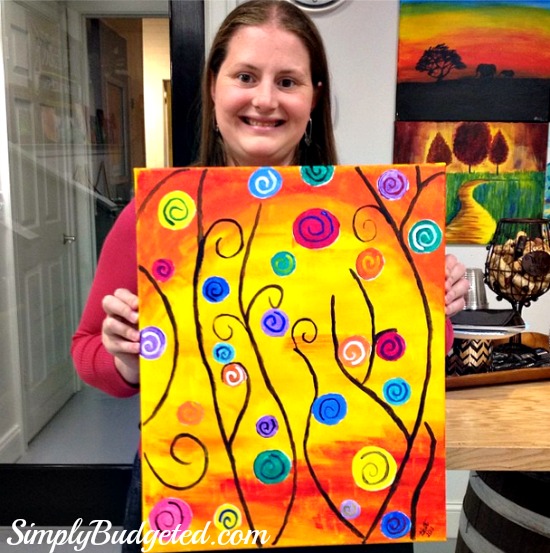 Grace begged for the Painting badge to be one of the first Brownie badges of this year. We have had a number of painting meetings. Oh the mess. It wasn't easy for me but we survived. The girls made beautiful paintings. This was my example for them …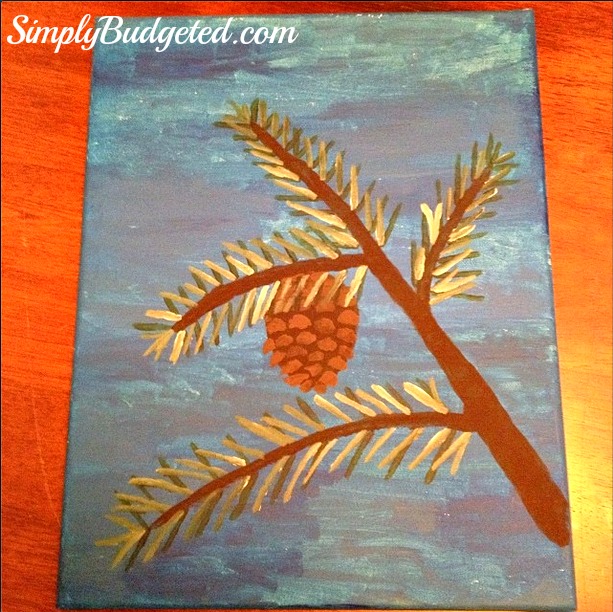 When we were at Mixed, the McCormick folks told us we could paint our baked goods. Yeah sure. I became less sure when they said we could use McCormick Vanilla extract to paint. It is brown. How am I going to make yellow with brown extract? I was going to go for it though. The kids painted cookies for Santa. We totally cheated and used a tub of sugar cookie dough from Sam's Club.  I totally forgot to take pictures but they turned out amazing. Maybe part of the amazing was that I wasn't taking pictures and enjoying. We ran out of time to work on our Happy Birthday, Jesus cake so it became my project. Did you see it my Christmas day post?
Here are a few more pictures Brian got with his new lens …
It was a red velvet cake mix with white frosting from a tub. Yes, I totally cheat. Cheating on baking and icing let me have time to paint though. Sophie wanted a present. I thought about trees or snowmen but stars seem more appropriate for a birthday celebration. Brian wanted me to leave off the blue but the blue was there in my head so I kept going. I put the vanilla extract in little silicone cups. I put enough vanilla extract to cover the bottom of the cup and then added the food coloring. For the red, I used about 10 drops of McCormick Red Food Coloring. For blue, I used about 9 drops of McCormick Blue Food Coloring. For Yellow, I used about 17 drops of McCormick Blue Food Coloring. I tested each color on a white paper towel before putting it on my cake.
Overall, I really enjoyed the painting process. I think in 2014 we will be taking on more painting on our food projects. What would paint? Leave me a comment and let me know