We are excited to partner with Malt-O-Meal on this post about having breakfast and giving in our community.
Our kids love cereal for their breakfasts. I admit that I love it too. We grew up with a cupboard that 8-10 boxes of cereal in it any day. Some of the best cereals aren't in boxes though. As we look to save on our budget, we discovered Malt-O-Meal cereals at Walmart. The kids can enjoy their favorite cereals and we can stay on budget with our grocery bill. The kids are thrilled to all pick out their favorites and not have to share just one cereal that week. Here our are little ones enjoying a morning cereal …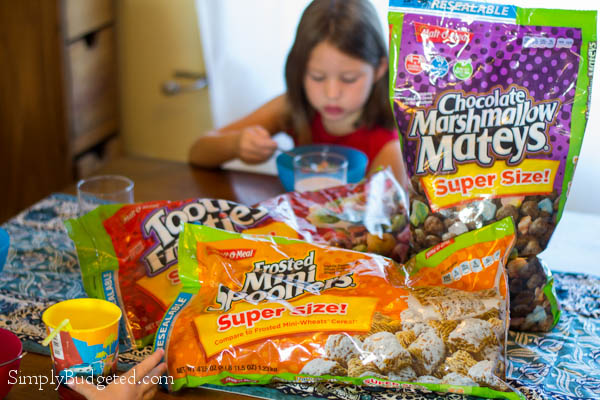 Did you know? Malt-O-Meal bagged cereals cost less, ounce-for-ounce, than leading boxed brands. 
The best part is that we had the opportunity to share breakfast with kids in our community. Our local food pantry is always seeking out donations and we felt blessed that Malt-O-Meal provided cereals for them to distribute.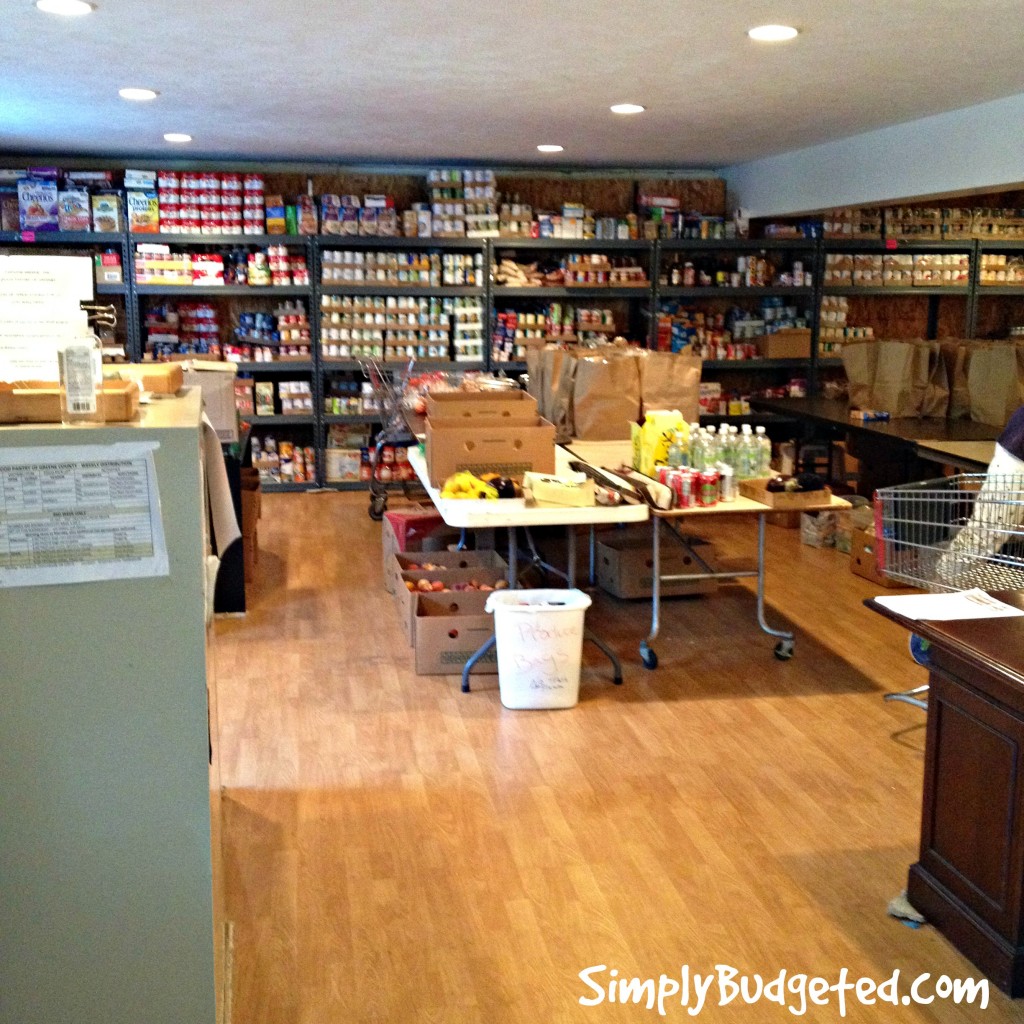 Our kids were excited to be involved in the effort. We make it a point to donate to the food pantry a few times each year. The kids get behind each campaign. It provides us another opportunity to talk about wants and needs. We also talk about how right here in our community there are kids that don't get breakfast when there isn't school. There are kids in their school that don't get much for dinner. This here … this is real. It is real to our kids who are all less than eight. Have you thought about hunger in your community?
As the holidays are coming, many food pantries and food banks are going to be seeking out donations for holiday meals and dinners. As you shop for those meals and think about giving back, remember to think about breakfast. Add a few bags of Malt-O-Meal cereals to your cart and then the donation box to help a family in need during upcoming school breaks.
The fun part of cereal is that doesn't have to be just for breakfast! Grace has been enjoying her favorite cereal, Chocolate Marshmallow Mateys in her snack at school every day. Do you eat cereal at other times during the day?
How do you get your kids involved in giving back in the community? Have you tried Malt-O-Meals cereal? Leave us a comment and let us know