Sarah from Simply Cooked was our November Daring Cooks' hostess and she challenged us to create something truly unique in both taste and technique! We learned how to cook using tea with recipes from Tea Cookbook by Tonia George and The New Tea Book by Sara Perry.
I have been interested in cooking with tea for some time.  Sarah offered up some options, including a couple of Asian dishes, but the challenge was simply to create a savory dish using tea.  Being Southern, I grew up with the belief that it only counts as tea if it is sticky sweet.  With that in mind and a need to practice my chops for the upcoming Thanksgiving cooking marathon, I decided to brine a chicken in sweet tea and to oven roast it.  The great part about this recipe is that most of the time spent preparing it is inactive.  You create the brine, but the chicken just sits in it for a while.  You pull it out of the brine and prepare it for roasting, but then it just roasts for a while.  It really couldn't be easier to put great food on the table!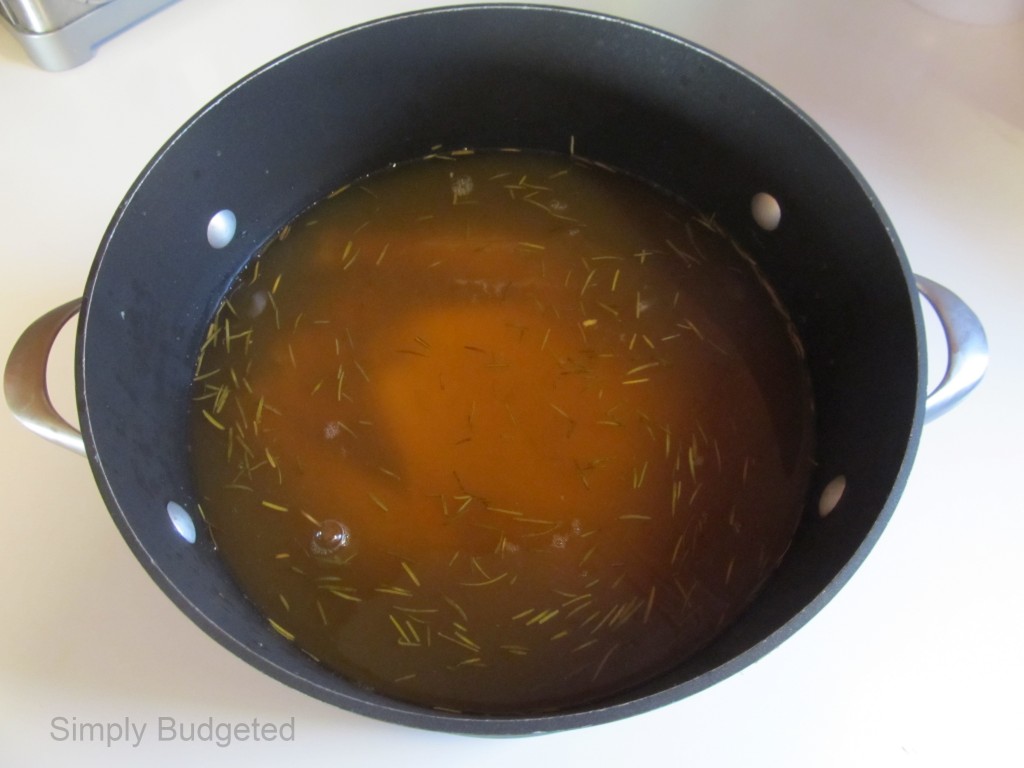 Peekaboo!  That little chicken is so happy in there.  It's almost a shame to take it out.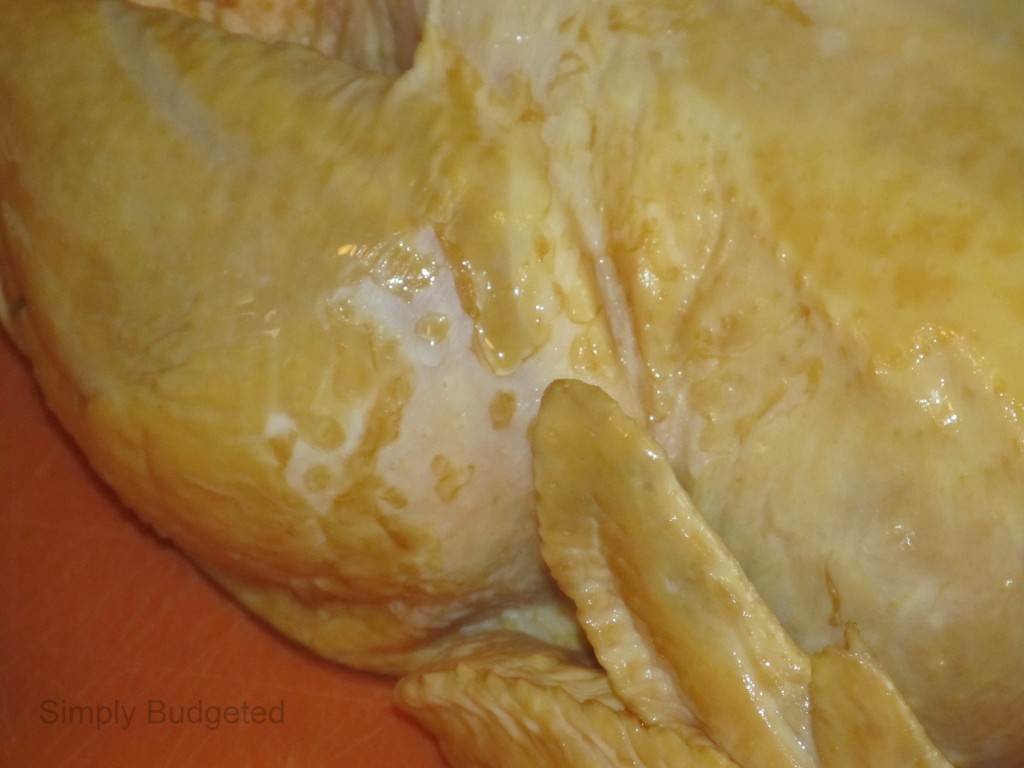 See how the skin soaks up that tea?  That's how you know it's going to be good!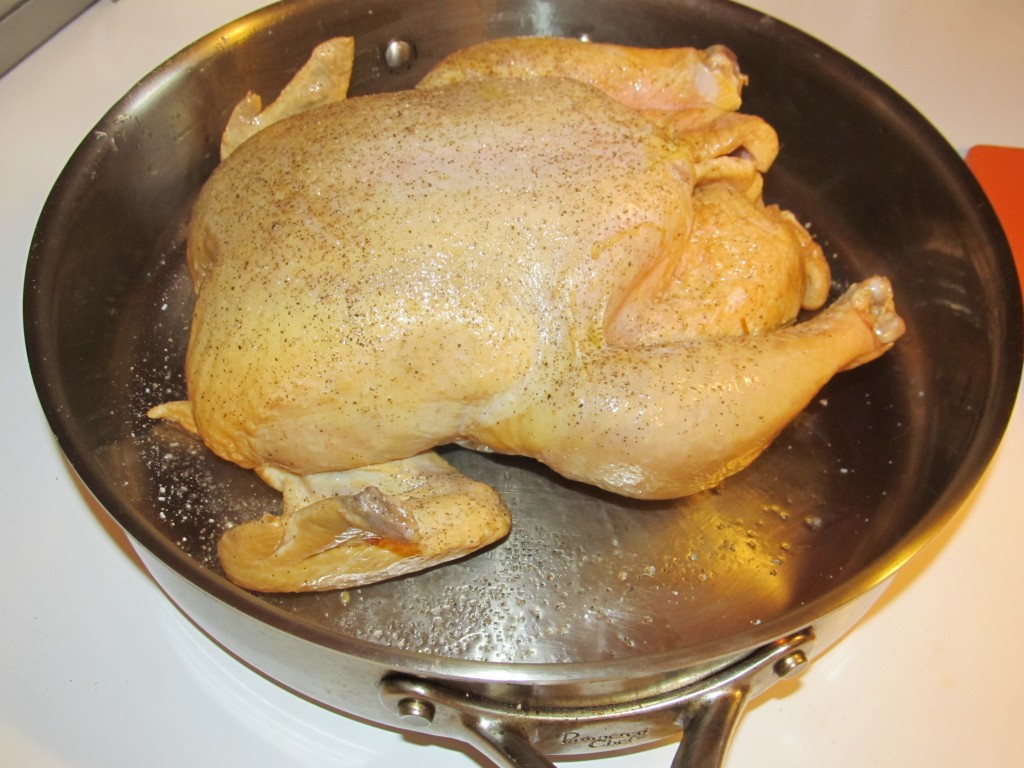 All ready to go into the oven.  See you later, pal!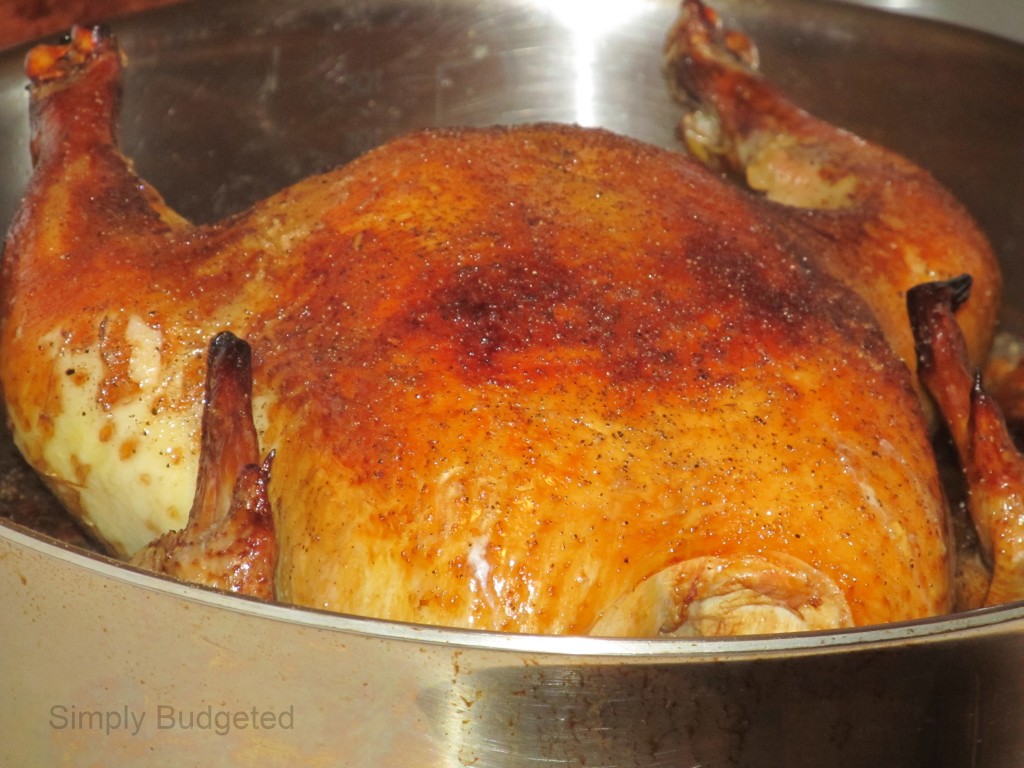 Golden brown and delicious!  Time for a little rest before slicing.
Sweet-Tea Brined Chicken
If you didn't know that it was tea, you might wonder how this was prepared.  Once you know it's tea, the tastes are clear and add to the experience.  If you are using this for a turkey, just triple the recipe and you should have plenty of brine for it!

Ingredients
2 quarts cold water
6 individual-sized tea bags
peel from 1 lemon
1 Tbsp dried rosemary or Italian seasoning
juice from 2  lemons
2/3 C kosher salt
1/2 cup brown sugar
2 quarts ice cubes
1 3-4 lb chicken (inside stuff removed)
2 Tbsp olive oil
salt and pepper to taste
Directions
Bring water to boil and add tea bags, lemon peel, and rosemary.  Allow to steep for 15-20 minutes and remove tea bags.  Add lemon juice, salt, and sugar and stir to dissolve.  Add ice cubes and stir until ice cubes are mostly melted and brine is cooled completely.  Pour the entire mixture into a vessel large enough to hold the liquid and the chicken.  Add the chicken and top with a heavy plate to keep it submerged in the brine.  Allow to sit for at least 12 hours and up to 2 days.
When ready to cook chicken, preheat oven to 425.  Remove chicken from brine and rinse thoroughly.  Dry well and place into roasting pan.  Cover lightly with olive oil and sprinkle with salt (go easy, remember that the brine was salty) and lots of pepper.  Cook for 45 minutes to an hour or until a thermometer reads 170 in the thickest part of the thigh.  Remove from oven and allow to rest about 10 minutes before carving.  Enjoy!
Thanks, Sarah for a great challenge.  I hope that we inspire our readers to try something a little new.  Have you ever cooked with tea?  What did you make?  If you haven't, let us know when you plan to try it.  Leave us some comments!  Oh, and make sure to check out our other Daring Kitchen adventures!