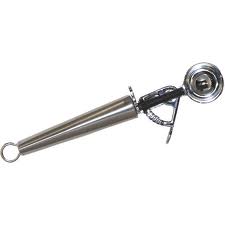 Details …
The Oneida Trigger Cookie Scoop is an essential tool for anyone who loves to bake. This classic, trigger-style scoop features a brushed stainless steel handle. It's also dishwasher safe for easy clean-up.
Oneida Trigger Cookie Scoop:
Trigger-style cookie scoop
Made of stainless steel
Brushed handle
Dishwasher safe
Our Thoughts …
I thought about this being a Friday Favorite recently but we had a comment in my Cookie Therapy Wordless Wednesday post about how the cookies were so round so I decided to make this post now!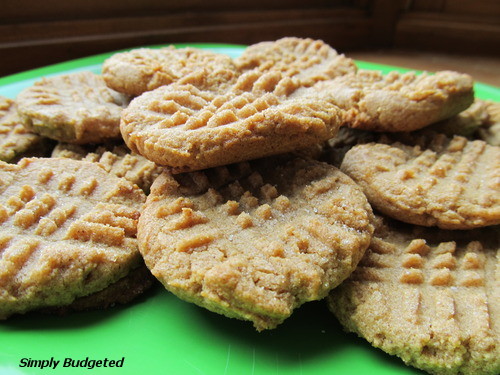 This cookie scoop is a favorite because of the "trigger" design. Most cookie scoops seem to have two handles that you squeeze together. I just don't have the same success with those that I have with this cookie scoop. You will end up with cookie that are all the same size so they bake evenly which is really great. The chocolate chip cookies don't get the perfect round edges like these oatmeal raisin ones but the peanut butter cookies get pretty edges too! You will find this is a kitchen gadget that you use all of the time as soon as you have one!
I have no idea where we bought this but the only place I am seeing this Oneida Cookie Scoop online is Walmart.
Do you use a cookie scoop? Do you use this trigger style or the two handle squeeze style? Leave us a comment and let us know!