Grace's 6th Birthday was last Friday. She had a little family party the week before at my parent's house where she picked a Hello Kitty theme.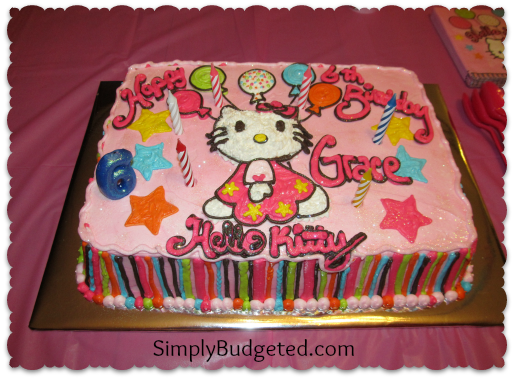 Cake by Chamber's Cakery!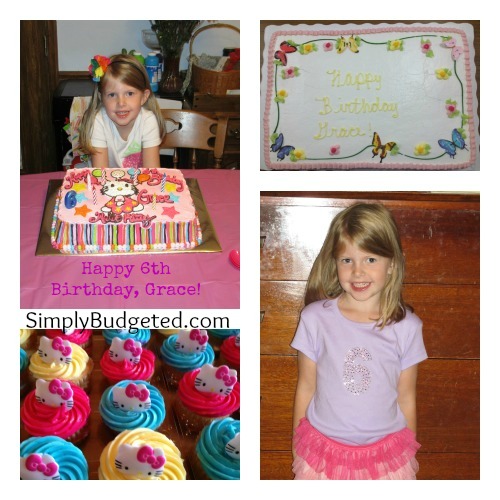 We ordered her birthday cake from Sam's Club so we get a full sheet cake to share at a church dinner. Plus I ordered her Hello Kitty cupcakes to take to school since they have a new "must be store bought" rule.
Grace is excited to be 6 … what will this year bring for our little 6 year old? Only time will tell …