We woke up on Monday to MORE snow! More … in March. We only had a few inches here at our house that morning and then it rained all day. So the kids did not play in the snow that day. I did snap a few pictures when I went out to thaw the car out to drive to work.
Here were my daffodils peaking out from the snow … they are happy now so I think they will make a nice bloom this spring!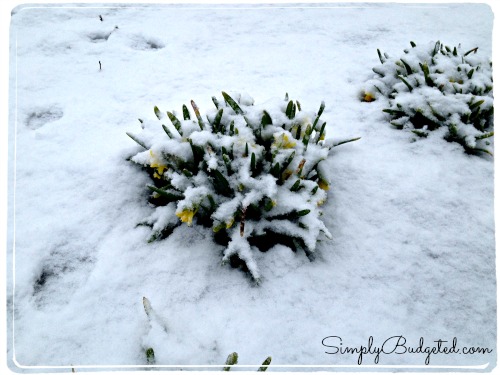 I love our blue house in the snow. It was a huge debate a few years ago what color to paint our house. Our house was grey in color before so blue was change. We have the only blue house on the street but it does look so pretty in our country neighborhood.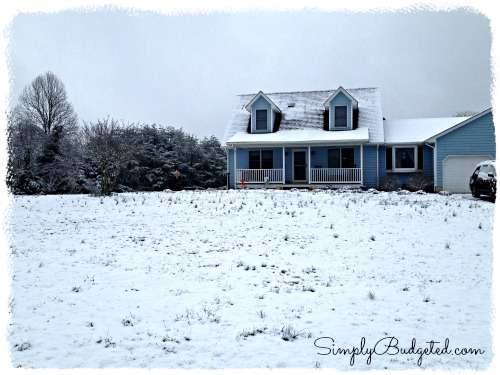 I just saw a forecast for the weekend that said there maybe more snow in Virginia on Sunday. March snows aren't odd here in Virginia but normally it is one March snow and we are done for the winter. I guess we will see if I have more snow pictures to post next week.
Are you ready for daffodils and spring or are you enjoying the last bit of winter? Leave us a comment and let us know.
Happy first day of Spring!