I cook…a lot!  For quite some time, I have been able to make just about anything that I feel like making.  As such, it has long been pretty hard for me to say what my favorite foods or flavors are.  I actually wrote a paper about that very subject when I was in college!  Maybe that's why I am always experimenting with different kinds of foods and flavors.  I'm looking for my newest favorite!  So my preferences tend to ebb and flow.  Lately, I have been kind of entranced with hazelnuts.  I don't know what it is, but they just have this particular flavor that has my attention lately.  I have even taken to adding International Delight's Hazelnut cream to my coffee with outstanding results!
As I am ever the experimenter, though, I figured, why stop there?  If coffee creamer is mostly cream, then wouldn't it stand to reason that a flavored creamer would make an amazing cream sauce?  Well, I thought it would!  So here's what I did:
Strip Steak with International Delight Hazelnut Cream Sauce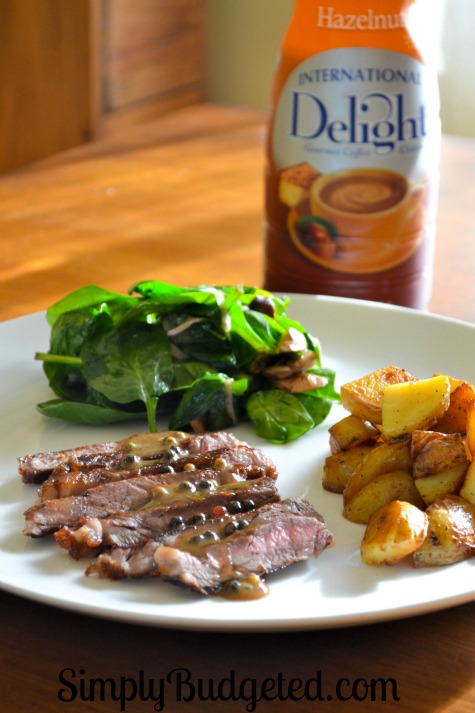 This really couldn't be simpler!  Take two strip steaks and season them with salt and pepper.  Take a heavy pan (like cast iron) and place it over medium-high heat.  Add a little butter or oil and let it heat up.  put the steaks in for 2-5 minutes per side depending on how well done you like them.  Take them off of the heat and set them aside to rest.  Add about 2 cups of creamer to the pan and toss in some peppercorns.  Let it reduce by about half.  Slice up the steak and spoon the sauce on top.  Serve with your choice of sides.  Easy, right?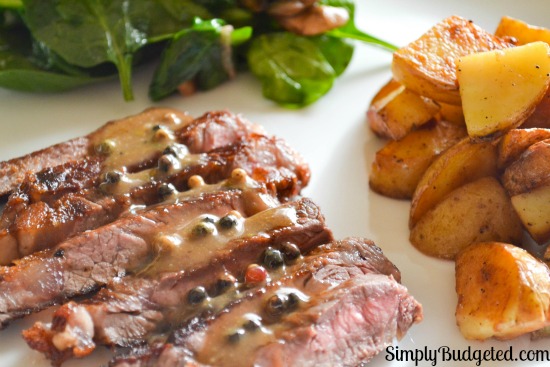 So, obviously, my ID is Hazelnut cream.  This is a sponsored conversation written by me on behalf of International Delight. The opinions and text are all mine.