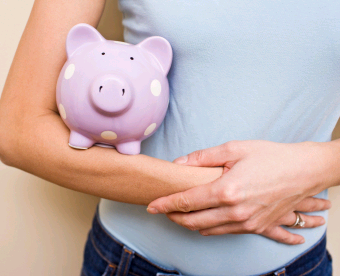 With a busy shopping season coming up, it's a good time to start thinking about how you are going to save money.  Cyber Monday has been getting lots of publicity over the past couple of years, but did you know that you can get great online discounts on Black Friday, too?  With three kids in tow, we just can't wait in the ridiculously long lines and fight the crazy crowds.
Same Items, No Lines
Who wants to get up with the chickens to wait in the freezing cold to maybe get something if it's still there?  Many of the major stores will sell items online that you can pick up in the store.  Last year, Beth got me a table saw on Black Friday by buying it online and having it shipped to the local store for pick up.  We saved the same money that we would have by standing in line, but we avoided all of the craziness.
Combining Black Friday Sales with Coupon Codes
Often you can find great deals online and pair them with great coupon codes for discounts or even free shipping.  Sometimes the shipping costs can be just as much, if not more, than the discount merchandise.  My sister-in-law loves clothes, so sometimes it's worth considering whether we should be looking at better deals from American Eagle or using coupon codes for Aeropostale.
Do you wait in line or shop online on Black Friday?  Do you love the thrill of the hunt or would you rather avoid the crowd?  Leave us a comment and let us know.