We featured a fair number of product reviews in 2012 so I thought I would give a summary of what we still love (and don't love!)
A few of my Friday Favorites are still Favorites … (Remember we bought all of these ourselves!)
Logitech Wireless Mouse M305 … I still use this every day at work and it doesn't suck batteries dry in a week like my old mouse did!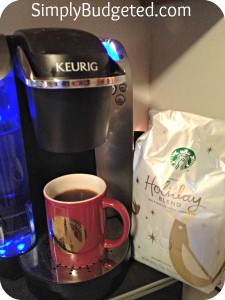 Keurig Platinum Plus B60 Model … this was Brian's anniversary present but I probably use it more than he does. Brian does use it to make coffee. I use it to make tea. I love my hot tea in the morning so has been of on my favorite finds of 2012!
Cool Gear Insulated Tumbler … I still use this cup. It works great and has held up which is a true test to how great a product is. This is a true testament that some of our favorite products are just regular items you find at shops like Walmart!
Rubbermaid Reveal Spray Mop Kit … we still use this weekly. I would love say daily but yeah that doesn't happen. I love that we haven't had to buy new cleaning pads for this mop kit. I just wash them the constant laundry cycle we already have. Plus I just buy a regular cleaner when it is on sale so no special solution is needed! This is a great budget saver for sure!
Oneida Trigger Cookie Scoop … my Christmas therapy … umm, baking wouldn't be the same without this cookie scoop. It is still well loved and is another regular item that we found and use all of the time. If you don't have a cookie scoop yet, get one in 2013 for sure!
Amazon Prime … Christmas shopping at our house wouldn't have happened without Amazon Prime. If you shop on Amazon at all, check out Amazon Prime. I could save you a ton of money by covering your shipping … plus it is 2 day shipping. I don't even want to think about the gas money we saved by not driving down to town trying to find products and not finding them. It would be a ton for sure.
For the kids …
The MoneySmart Family System … we don't feature a lot of book reviews as time is very limited and book reviews take a significant amount of time. This is one book review we feel blessed to have accepted though! We STILL use this system in our house. It has changed how we run our house and how the kids act in our house. The respect the kids has really changed along with their willingness to pull their weight in the household activities. We have had less fighting and more helping. Grace's spend account has almost $50 (and she spent some at the Book Fair at school earlier this year!) This system is working and we love it!
Wee Believers Floor Puzzles … this puzzle is still pulled out several times a week at our house!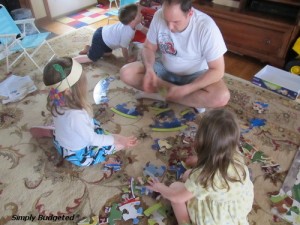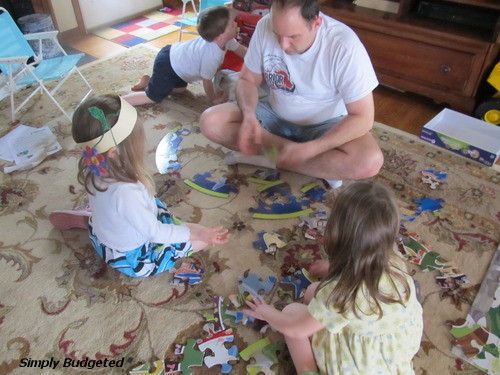 JC Toys Baby Dolls … the girls still love these baby dolls. Sophie actually got another JC Toys Baby Doll for her birthday. They love the size of these dolls. They are perfect for their bigger hands but let them still baby doll/mommy!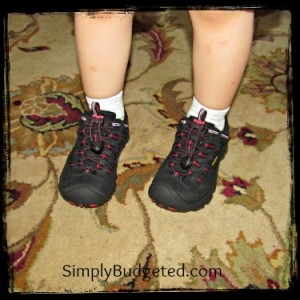 KEEN Alamosa WP … this was the first pair of KEEN's in our house and I think there are many more to come. I love how well these shoes have held up with little man wearing them. He is so rough on shoes and they still look great. Not replacing shoes every few months is a good budget saver at our house!
Aquaphor Baby Gentle Wash & Shampoo … this review was back in September and I am still using the same bottle of shampoo since then … even with all three kids using it! This is a great value and it has really helped during bath time because I don't have the kids screaming about the soap being in their eyes. When this bottle runs out (it has to as some point, right?!), I will buying more of this without a question. It is worth every penny and stretches so easily that it fits in our budget for sure!
A is for Ketchup book … We just went through ALL of the kids books in our house. This book was sure to stay. Grace still laughs and laughs as she reads this book. I can't wait until Sophie can read it because I think she will the laugh same way Grace does!

For us …
Kirkland's Blue Ultra Coconut Throw Pillows … we moved the basement couch upstairs and these pillows now sit in our living room. I still love them! The next time I need throw pillows, I am headed to Kirkland's for sure!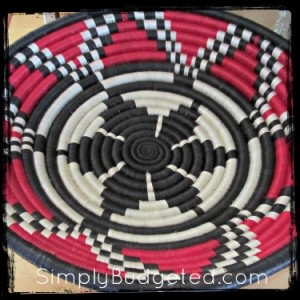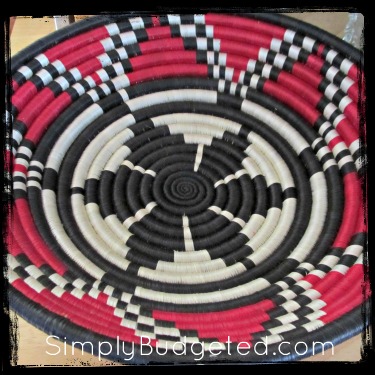 Macy's Rwanda Path to Peace Basket … this basket still sits out on our bar area where you often Brian's keys or receipts. We are still debating on if it will stay there or be hung up with the other Rwandan baskets we have. We love this program though and hope to continue to support it in 2013!
Linksys EA2700 Wireless Router … this router is still used today and has worked great for us! We still love the guest channel on our router!
LiftMaster 8550 Elite Series … a new garage opener was one of the best upgrades we had to the house this year. It actually works which is a HUGE improvement over the old door opener that sometimes didn't work. We still love this garage door opener and recommend it to anyone that asks!
NIVEA Olive Oil & Lemon Moisture Rich Lip Care – I love this lip care. I thought I lost it over Thanksgiving when we traveled to my sister's house. I was ready to call her to have her search her house from top to bottom and then found it in my purse. Yes, I know it is just a lip care but I seriously love it and will be buying for sure. Maybe I should buy a back up tube now so I don't panic over losing it again?
What we aren't still lovin' …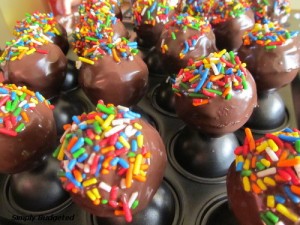 Bake Pops … these were super cute but they took forever to bake. Every time I went to make them again, I didn't because I honestly don't have that much time on my hands these days. Maybe after I finish graduate school, I will have more time and will like this again. I am not sure though.
Betty Crocker Shake-N-Pour Dessert Mixes – I went to buy more of these and was in a bit of a shock over the prices. I had a coupon but still the price was more than a cake mix. Sure it saved some effort by adding just water but honestly I always have eggs and oil in the kitchen so I just bought a regular cake mix instead.
Waterpik Flossing without the pain … I was certain it would get easier to use to this but it hasn't. It has been retired to live under the cabinet in the bathroom and the dental floss now sits in its place!
What is your favorite find of 2012? What do you hope to try in 2013? Leave us a comment and let us know!