Our family love rice.  With few exceptions, if you place a dish with rice in front of my kids, they will eat it.  I love red beans and rice in particular because, growing up in Louisiana, the dish was kind of a staple of my youth.  Many recipes add meat (ham hocks, sausage, etc.) but I'm not sure that this is completely necessary to make a successful red beans and rice.  I put together a version a couple of months ago that used a meat substitute (take a look here), but this time, I want to go completely meatless (no cheating).  This version takes simple ingredients and converts them into a thick, rich dish that, when poured over rice, makes a rich hearty meal.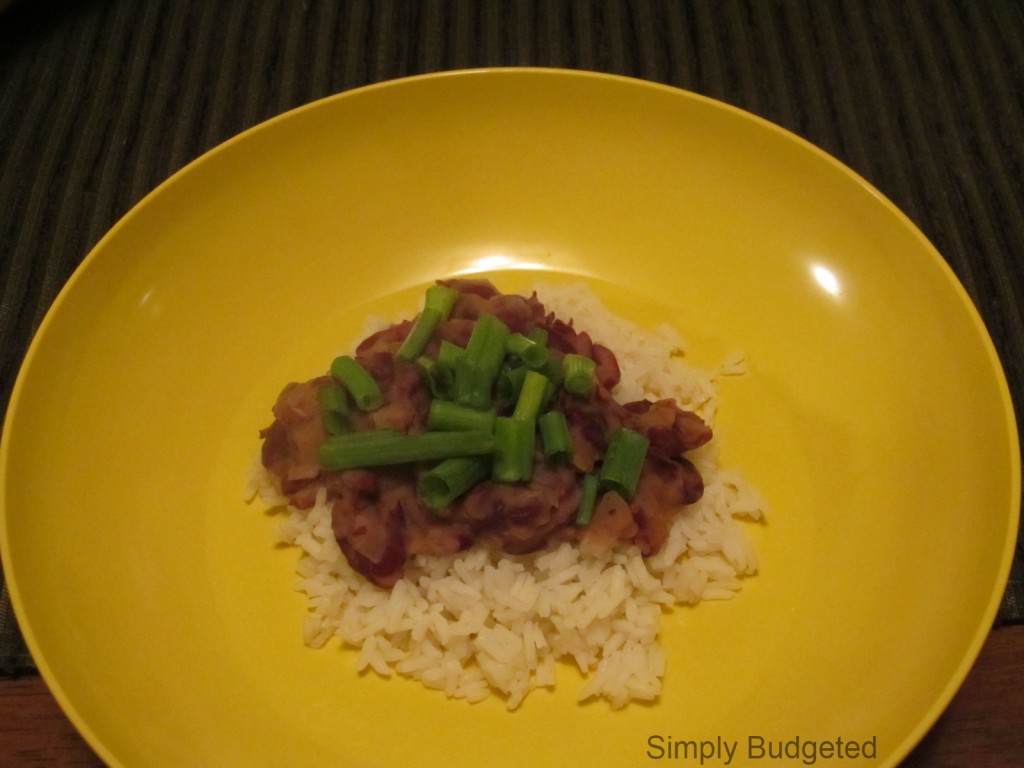 Red Beans and Rice
This is a small batch recipe.  It's just enough to top a small bowl of rice for myself, my wife, and our three little ones with no leftovers.  If you need more, you can pretty easily double or triple this recipe.  You can definitely make this ahead of time and reheat it during the weeknights.
Ingredients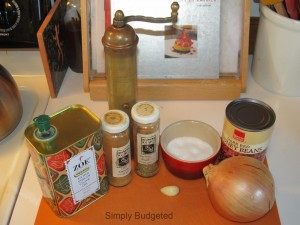 2 T olive oil
1/2 medium onion, diced
1 garlic clove, diced
1/2 t salt
1/2 t black pepper
1 t cumin
1 t Italian seasoning
1 15 oz can red kidney beans, rinsed and drained
3/4 C water
prepared white rice
chopped green onions (optional)
Directions
Heat oil in medium pot over medium-high heat.  Add onion and cook until translucent, 5-7 minutes.  Add garlic and cook for another minute.  Add salt, pepper, cumin, and Italian seasoning.  Cook another 2-3 minutes.  Add beans and cook for 1 minute.  Add water and bring to a boil.  Reduce heat to low and simmer for 15 minutes, stirring occasionally.
Uncover beans and smash about half of the beans against the side of the pot.  Stir well and recover.  Continue simmering for another 15 minutes, stirring occasionally.  Serve over prepared rice and top with green onions.  Enjoy!
We hope you enjoy our simple offering on Meatless Monday.  Leave us a comment if you enjoy it or let us know what you are having tonight.  If you are interested in Meatless Monday and want to get some more information about joining in the movement at your home, check out this site or send us an email.