Brian ran his first half marathon last Saturday. His time was 2 hours and 32 minutes. He thought he would be at 3 – 3.5 hours so he did really good! It is safe to the running bug has started for him. He is already trying to plan his next race.
BEFORE: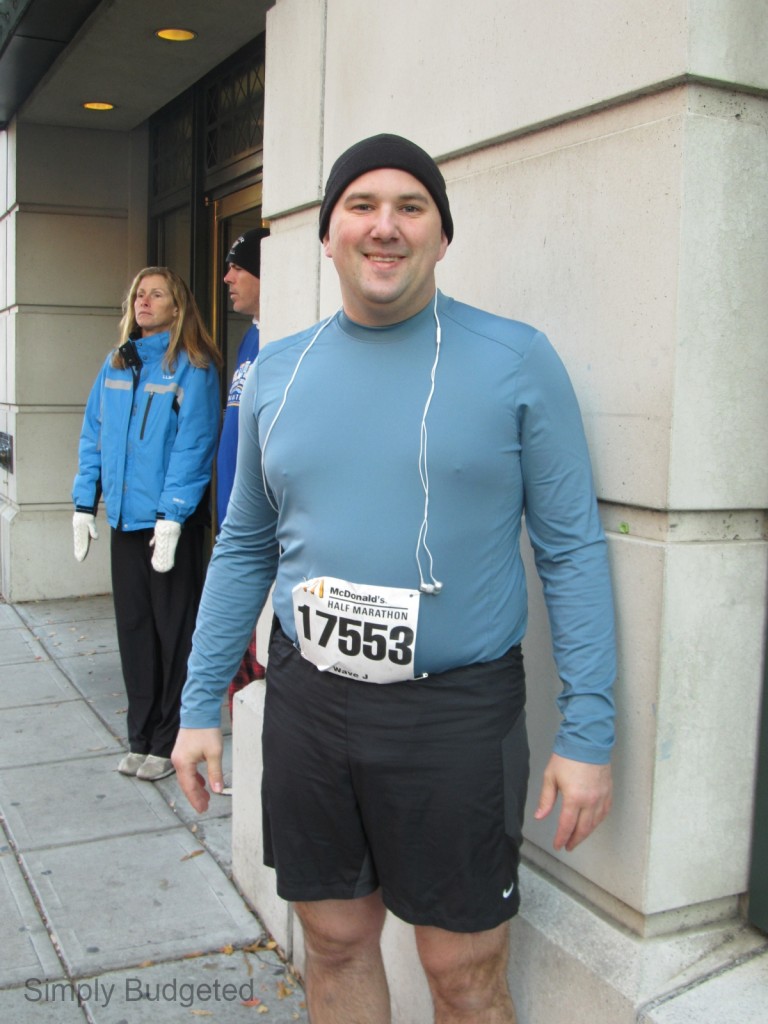 DURING (near the end!):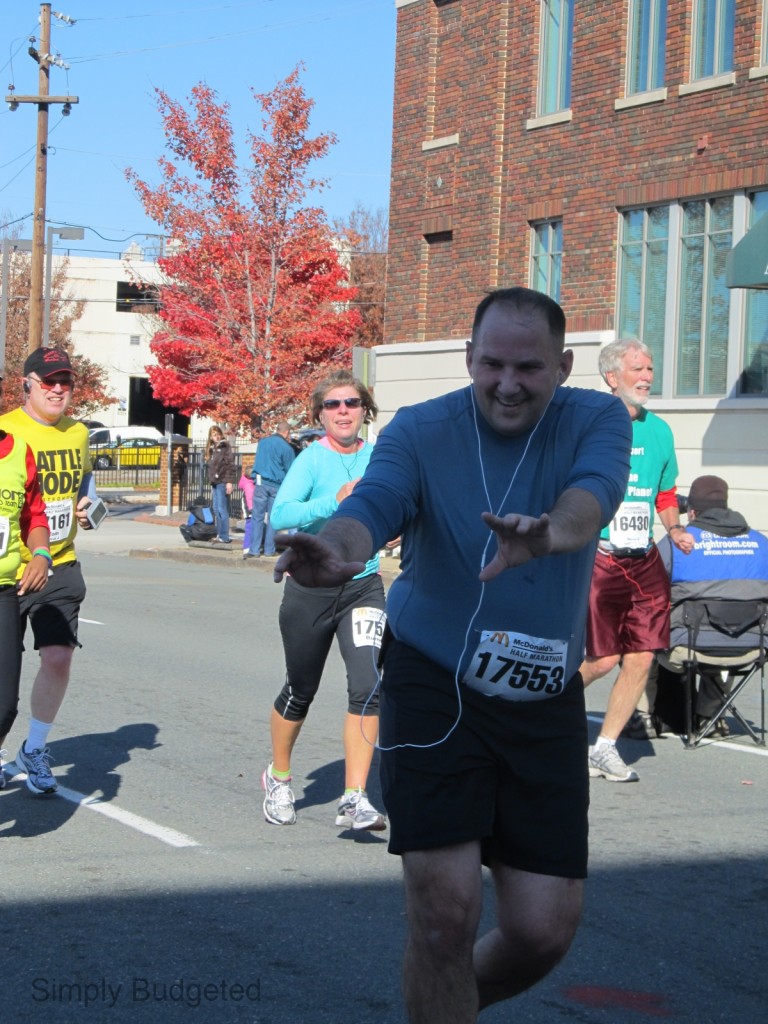 AFTER: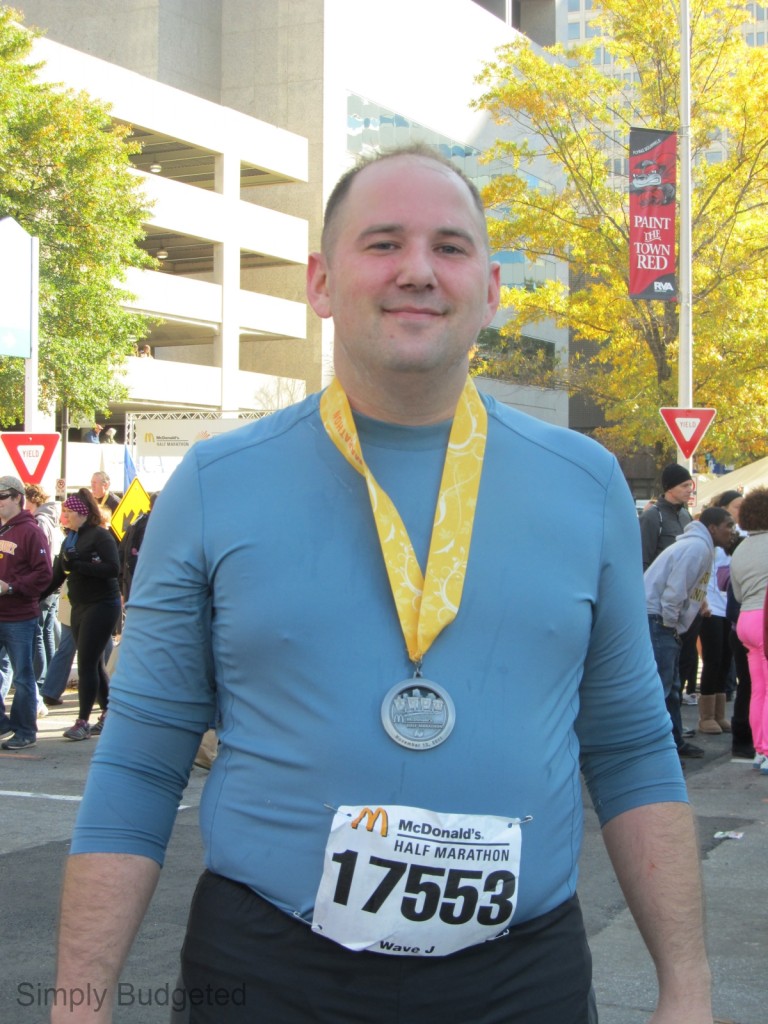 Let us know where your Wordless Wednesday is so we can come comment.
Do you run? I started running with Brian but am no where near a half marathon. Leave us a comment and let us know!