Since Brian won't brag for himself, I will. He completed his second half marathon on November 10th. He ran the American Family Fitness Half Marathon in Richmond. He ran this race last year too.
Here is the race in pictures.
Waiting for start …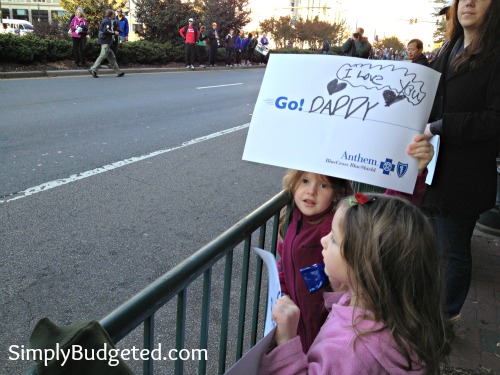 Go Daddy, Go! …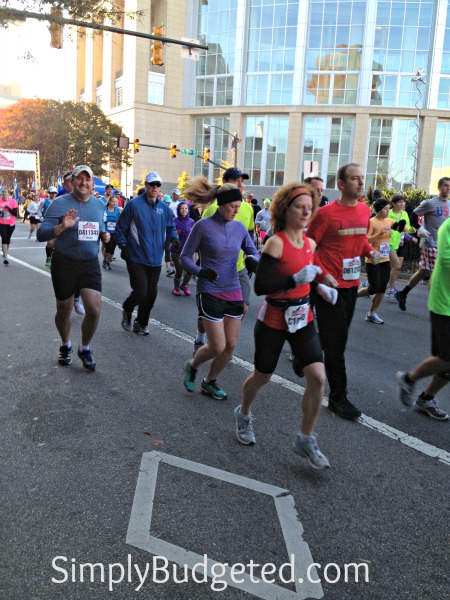 Waiting for daddy at the middle point in the park … (Matthew was there … he just avoided all pictures that day some how!)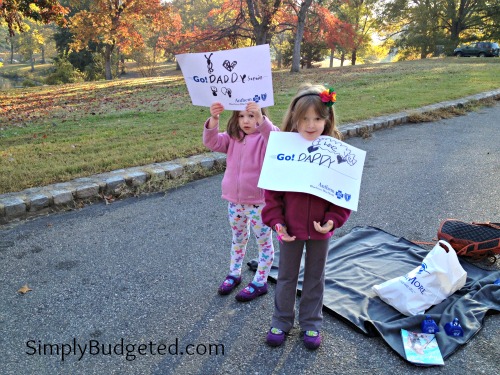 Daddy says Hi, Kids!!  at the middle point …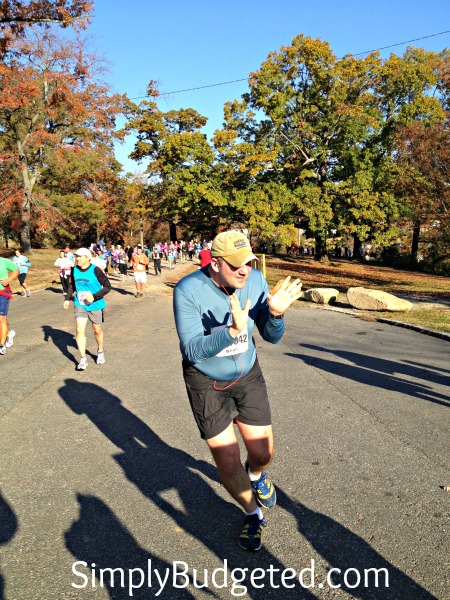 Almost at the end Daddy!! GO Daddy! Make a great finish!! …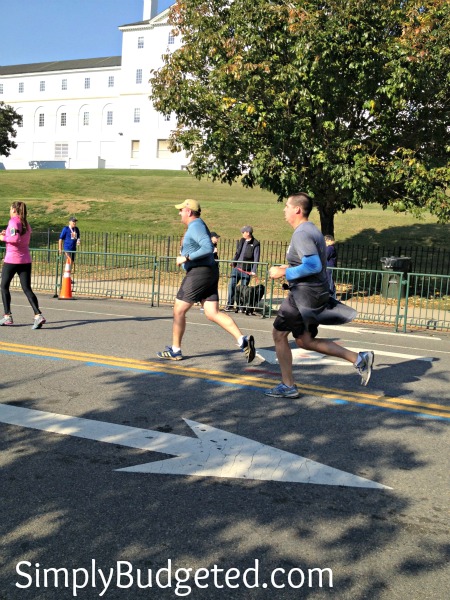 Brian's time was 2 hours, 25 minutes, and 8 seconds. Not bad for a busy dad of three that has been fighting injury this whole training season.
I missed the very end of the race picture since we had a hard time finding Brian at the end of the race but we did find him! Are you ready to go for a run now? Leave us a comment and let us know!