Do you have plans to plant a garden next Spring? You can start thinking about that now! If you get a fruit or vegetable you love, you can save the seeds and plant them next year. Saving seeds can be a big budget saver as seed packets can be $1-5 depending on the variety and brand of the seeds.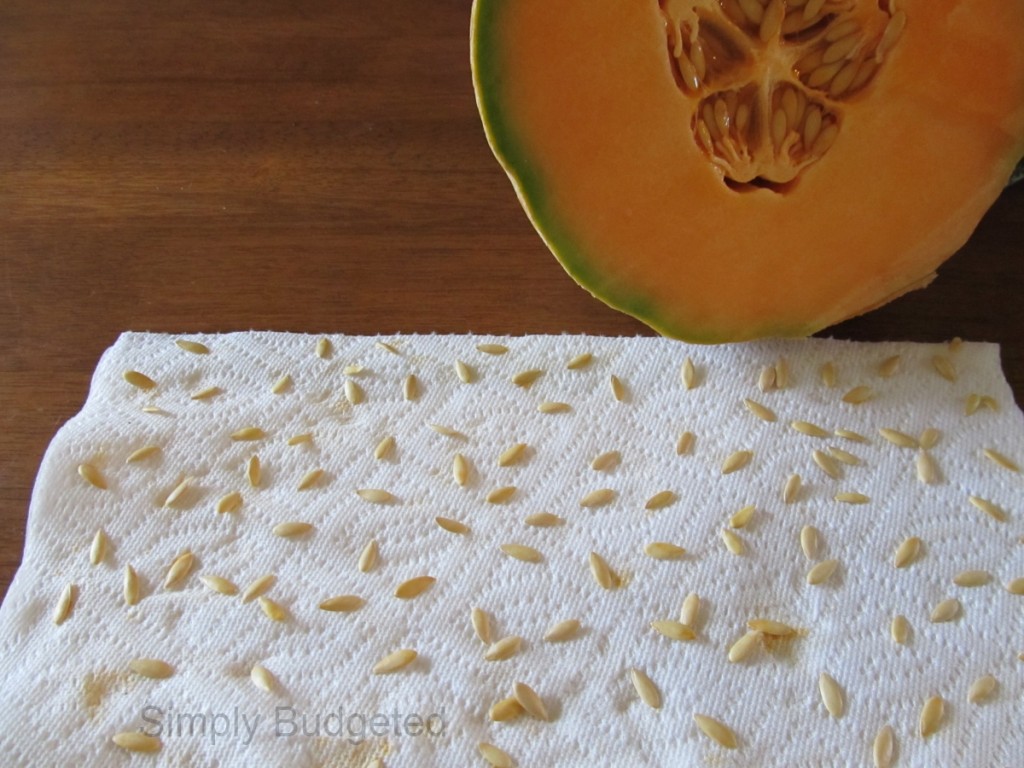 We had a really nice cantaloupe from our CSA (Community Supported Agriculture), Liberty Mills Farm, last week. Beth decided to save some of the seeds. She washed them off to get the inside pulp of the fruit off them. You want to wash them off because they will rot if they have the fruit still on them. Then just lay them out on a paper towel to dry. Generally you just need to leave them out a day or so. If you do this with bigger seeds such as pumpkin seeds, they will take longer to dry.  Once they are dry, we put them in a ziploc sandwich bag and write what they are, where the seeds were from, and the date. We store seeds we keep like this in the freezer so they don't get funky. They aren't processed like the seeds you buy at the store so the freezer keeps them good for the Spring.
Do you keep seeds to plant for next year? If so, what process do you use to store them?