Why I am writing the Two Cent Tuesday? I need to stop having ideas and having Brian tell me it is my idea so it is my post! Here it goes Two Cent Tuesday … a Beth version.
Every need a bunch of little bowls in the kitchen and not have enough. Yeah, that was me a couple of weeks ago when I was trying to get Grace's Rainbow Cake done. I need to sort the jelly beans by color. I knew I had like 6 or 8 glass bowls but I also have SIX little hands in the house that grab stuff from the table as they desire. I dashed around the kitchen for an instant and remembered the muffin tin that I just saw when I put the cool rack away under the stove. 12 little cups … more than I needed. I then delegated … umm, asked nicely who was willing to help me sort colors. My 5 and 3.5 year old were ALL over this. Matthew even was trying his best little two year old effort of matching colors. In no time flat, I had jelly beans sorted …
I made the cake and left the muffin tin on the table. The next thing I knew the parents were asking if they could eat them. Sure. So I went and grabbed a bag of pretzel M&Ms and added to the empty spaces.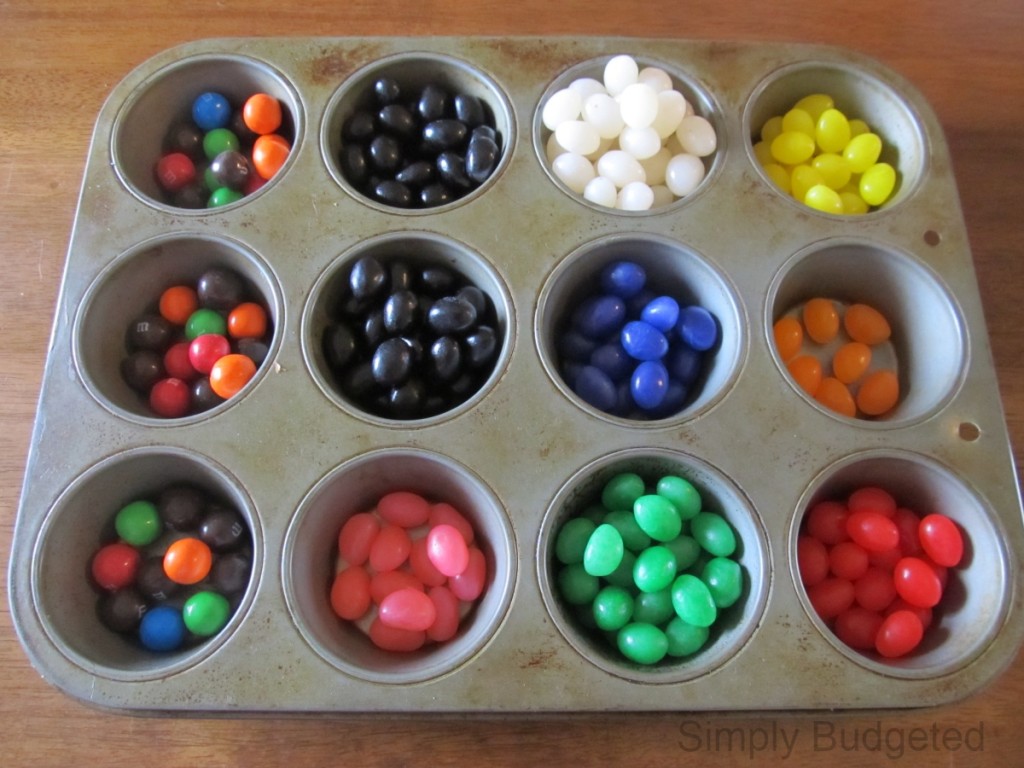 The muffin tin was just about cleaned out (minus the black!) at the end of the party from all of the hands grabbing the candy that I had to restock for the pictures … and then the hands were at it again.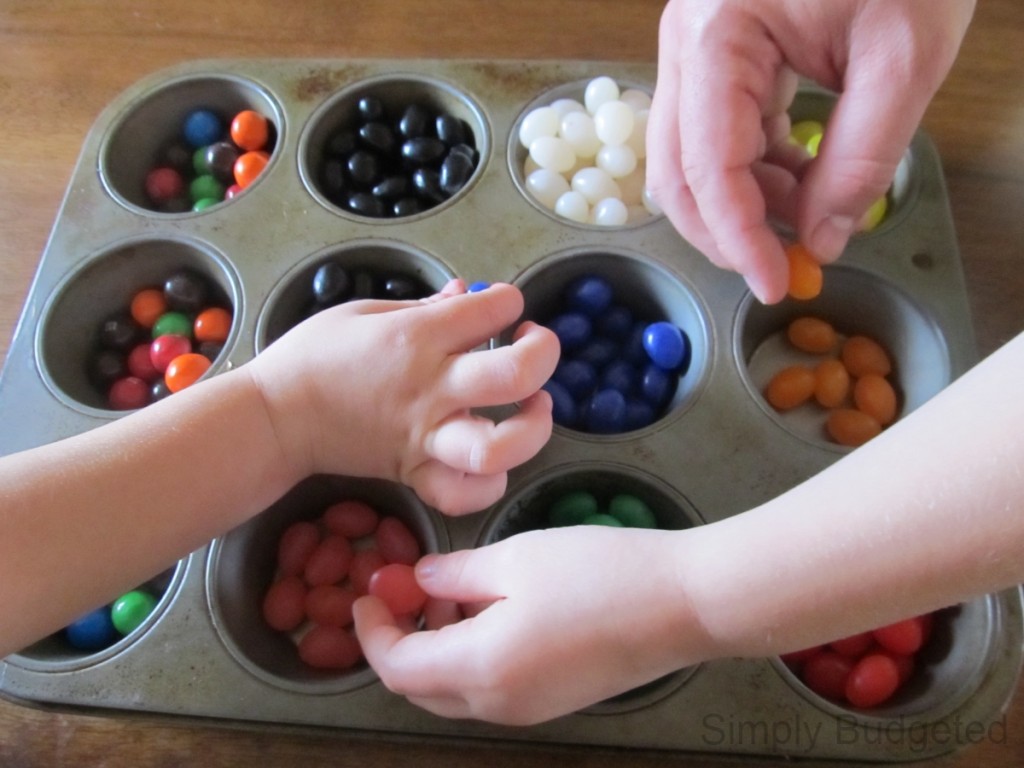 Now my muffin tins are well abused … and loved. They show that I use them! So no pretty display but you know what, no one cared. They were thrilled to pick out their favorite color and not dig through plus the kids had so much fun color matching!
A cake post is to come but here was the Rainbow Cake that I needed the jelly beans sorted for …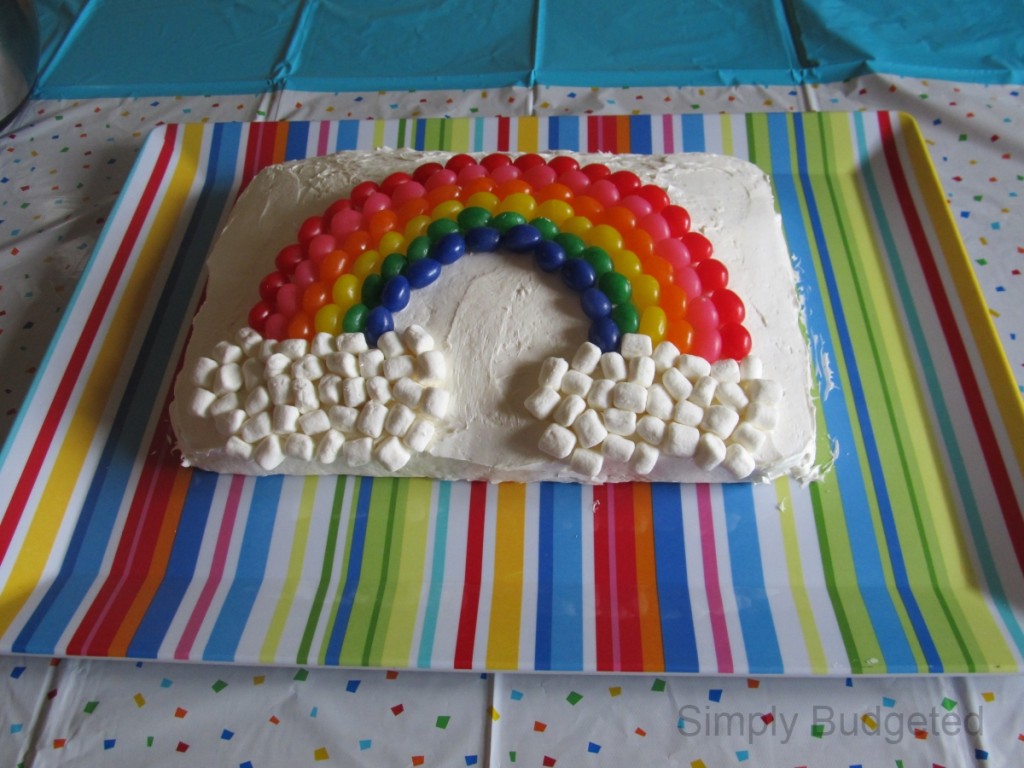 What have you used your muffin tin for? I know people use them for kid's lunches sometimes but there have to be some other ideas out there. Leave me a comment and let me know!