We all do it.  You're looking for something to give our food that little something extra.  So, you start looking in the spice aisle.  There is just so much to choose from that it can be pretty overwhelming.  Then you see it…there towards the bottom…in that fancy packaging with bright colors, some chef's face, or some words so fancy that you just know that it has to be good.  Then, you look at the price and cringe just a little before reaching for it anyway.
Sound familiar?  If so, I'm here to offer up a quick, easy alternative to those seasoning blends that will give your food that extra something special using stuff that you probably already have in your spice cabinet.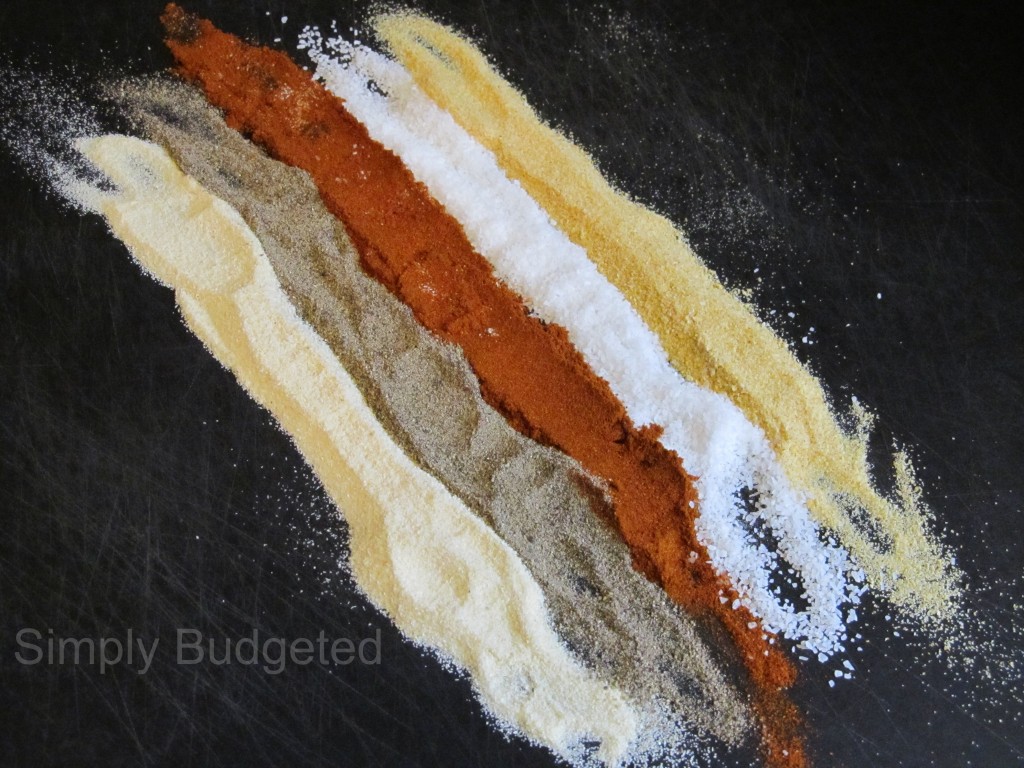 Easy Seasoning Blend
This seasoning blend is very flexible.  If you just need a little, use a teaspoon as your "part".  If you need a lot, use more.  I can easily make it through a week using a tablespoon as my "part".  If it has too much of any one thing for you, cut back on that one thing.  The blend also works well as a base for other blends.  If you are going Italian, add one part dried Italian herbs.  If you are doing barbecue, add one part brown sugar and a half part cayenne.
Ingredients
1 part kosher salt
1 part black pepper
1 part garlic powder
1 part onion powder
1 part sweet paprika
Directions
Combine ingredients and stir well.  Store in a small mason jar or zip top bag.
I hope you enjoy this simple, cheap, and tasty tip.  Let us know what else you add to this base to up the flavor ante in your home.